When we decided to take the Trans Siberian Railway to travel overland from Asia to Europe in the late spring of 2015, we also thought we didn't want to do it in one go (well, we are the kind of people who prefer traveling in a boat for 4 days instead of catching a 3 hour flight… truth be told, we have also cycled 200km around Indonesia's third biggest lake, and hitchhiked in "dangerous" places like Iran).
The idea was to stop in several places to enjoy the trip, rather than sit in a train carriage for the best part of a week. Problem was, information was scarce and pretty much dominated by tour operators' websites. We had to do quite a bit of offline research before deciding where to spend the 20 days allowed on our visas.
This gallery captures one scene from each of the 8 places we recommend you visit. Take it as an inspiration to decide what are the best Trans Siberian Railway stops you should definitely consider for your itinerary.
Ulan Ude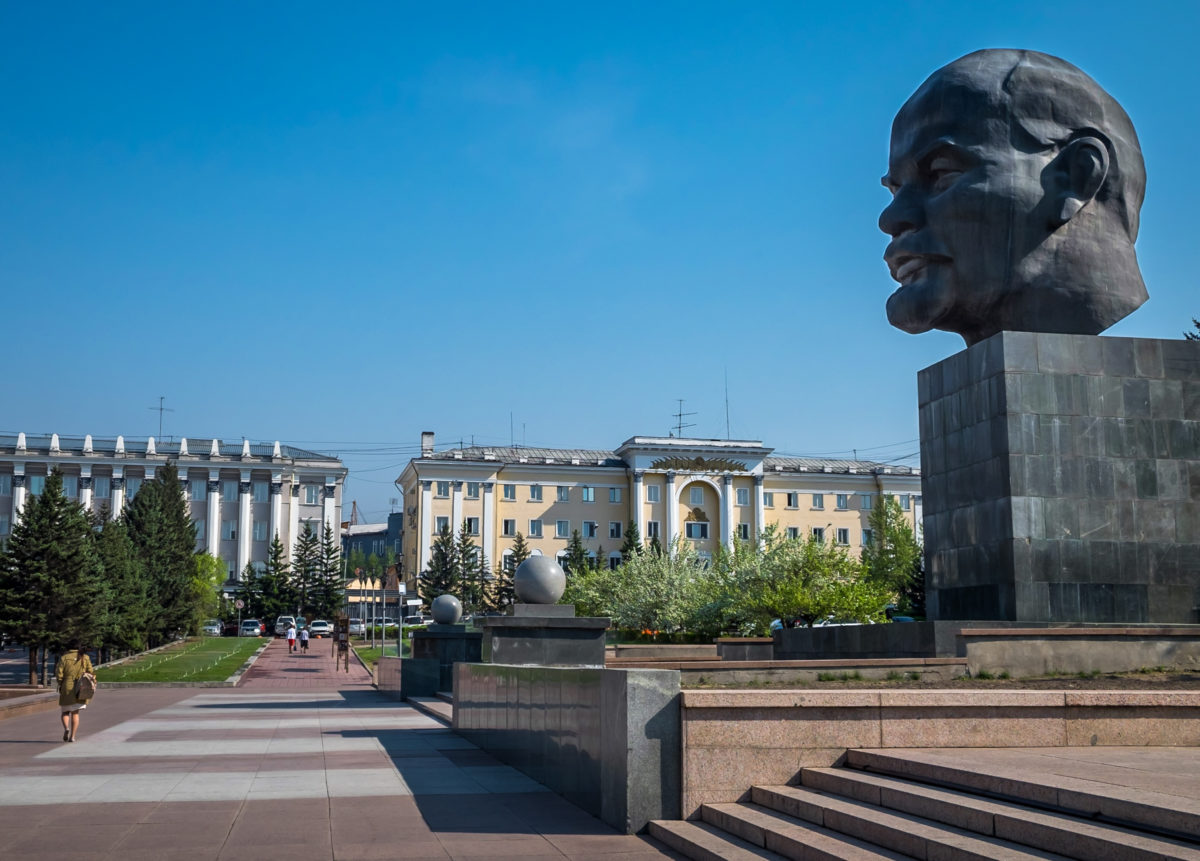 The first Siberian city we visited is also the stronghold of Russian Buddhism. The influence of nearby Mongolia and Tuva are evident in the looks of the Buryat people, who still maintain pronounced Asian features.  Ulan Ude surprised us with friendly locals and a small but lively city center lined with a good selection of restaurants and bars. We also obviously went to see the Giant Lenin Head, erected in the main square and in walking distance to Ulan Ude's train station. Towering at 7.7 meters and weighing about 42 tonnes, it's the biggest statue of Lenin's head in the world.
Lake Baikal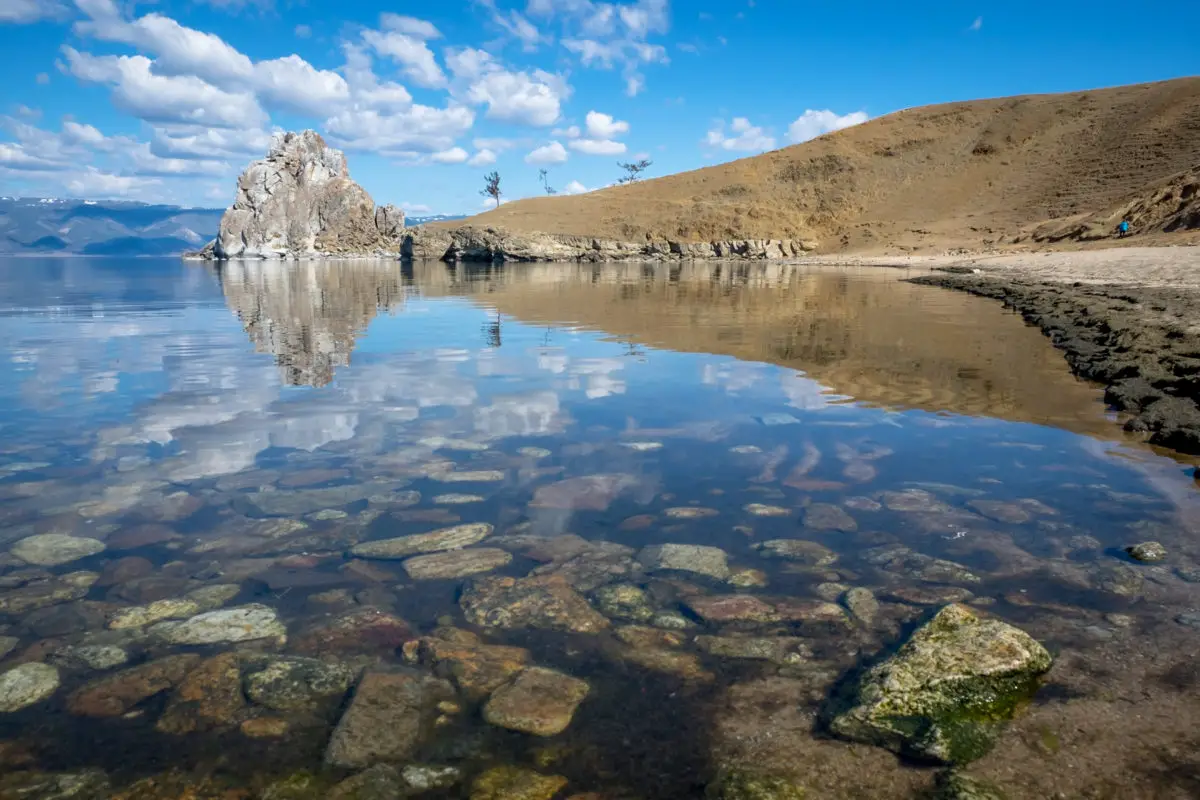 Another world record for Siberia: the deepest lake on the planet also contains 20% of its freshwater, and is possibly the Trans Siberian Railway's most popular spot. All for good reasons: after endless days of flat taiga, seeing the railway tracks hug Baikal's southeastern shore is possibly the most scenic part of the journey. Trains stop at Irkutsk, a very likable city dotted with traditional wooden Siberian homes, from where marshrutkas leave for…
Olkhon Island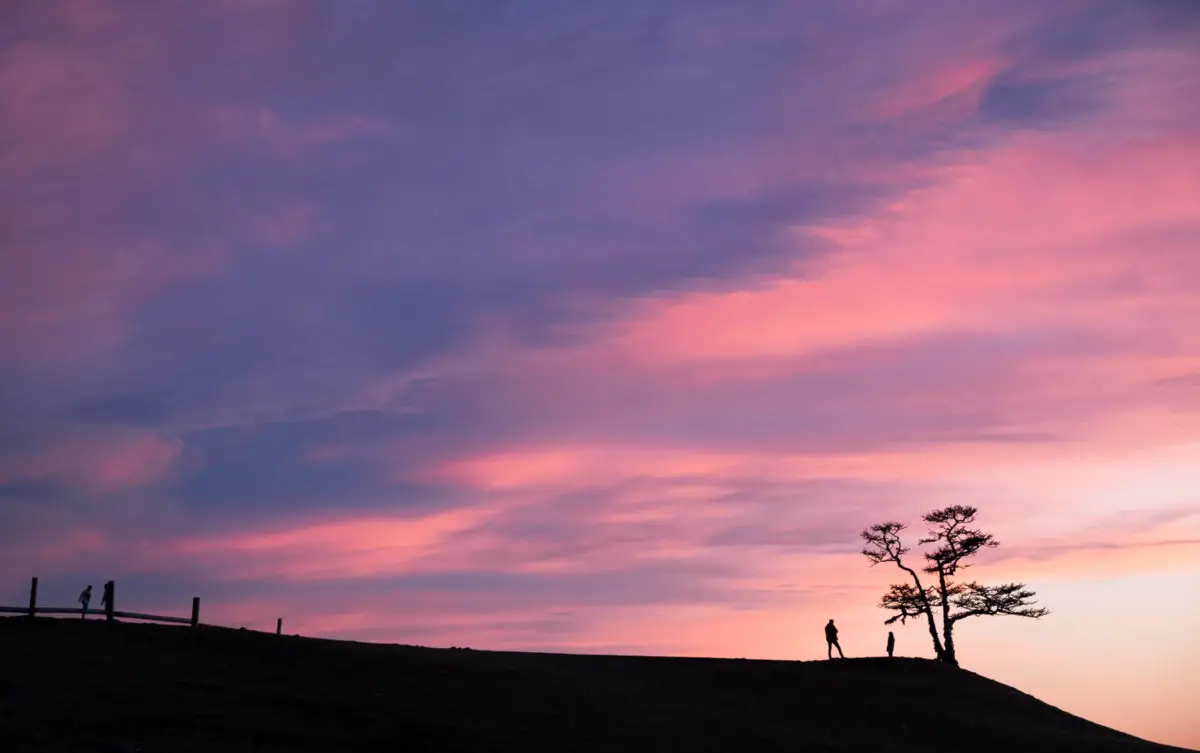 The biggest island in Lake Baikal is rugged, remote, and considered a sacred shamanic site by the local Buddhist Buryats. Scattered along Olkhon's backroads are many mysterious wood carvings, sculptures, and the dramatic Shaman Rock. You can stay in homestays and guesthouses, or legally pitch a tent on the lakeshore – but mind well that even in summer, temperatures can get below zero. In the beginning of August, the island hosts an "international shaman" gathering, that makes for a good visit.
Krasnoyarsk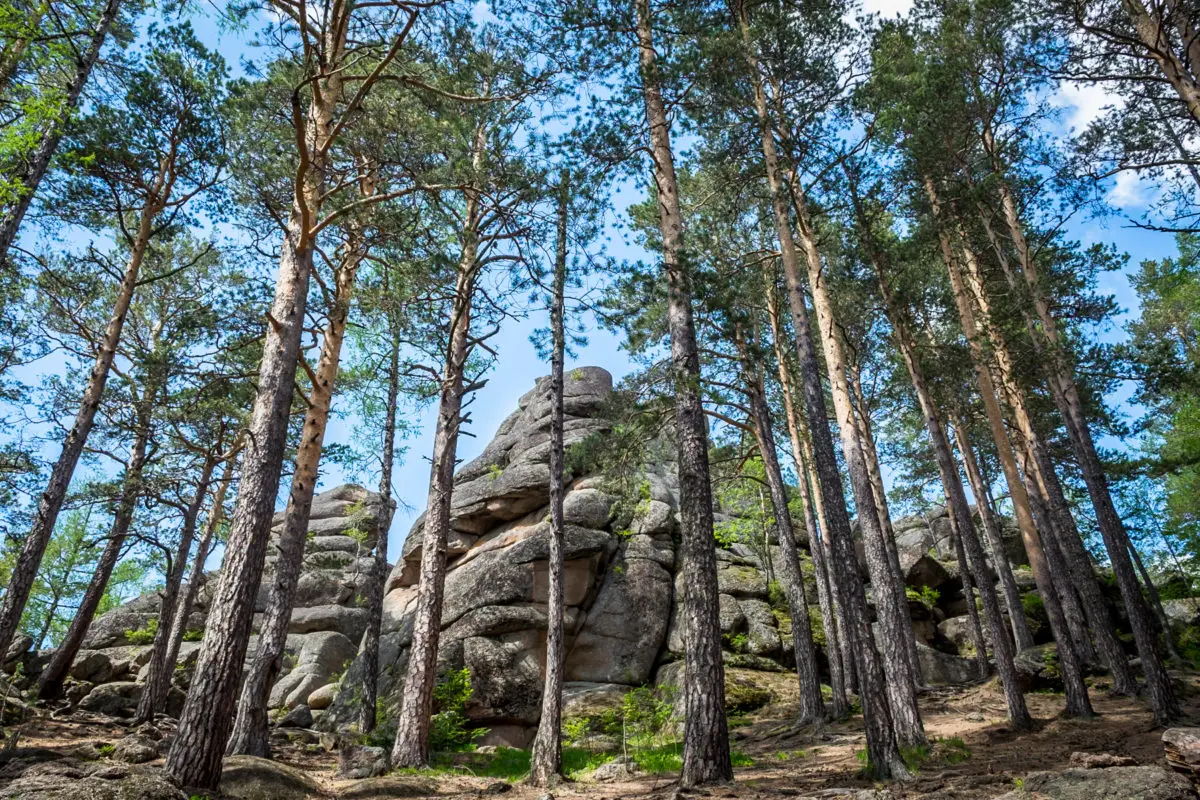 We came to Krasnoyarsk because of Stolby Nature Sanctuary's famed boulders, on a spur of the Sayan Mountains only 10km south of the city center. Direct buses leave from the square right outside the train station. After walking the park's 7km-long pedestrian access road, we found ourselves in a forest dotted with huge rocks – a real playground for the many Russian climbers that while away their summer days here.
Yekaterinburg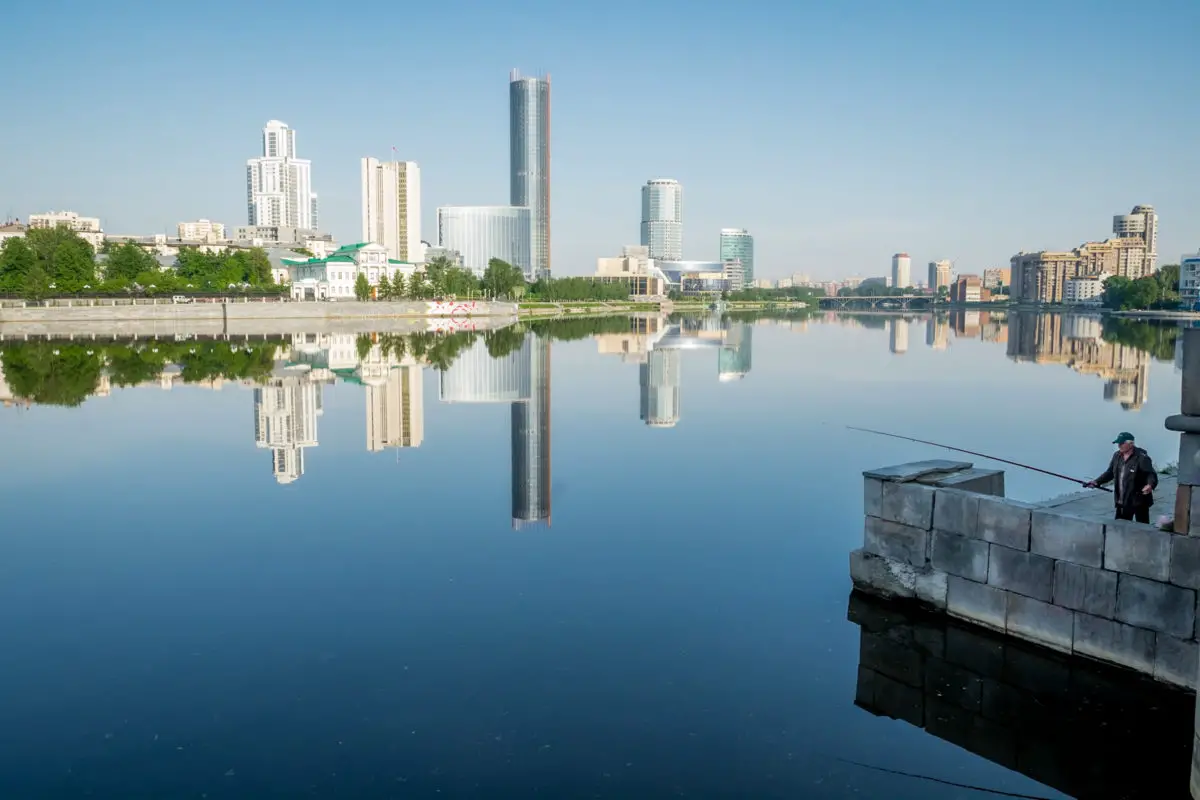 Famous for the Church on the Blood commemorating the site of the Romanov family's assassination in 1918, Russia's fourth biggest city deserves some time for exploration.  The city center develops around a lake, there's great Communist-era architecture and even a quirky giant stone computer keyboard.
Yekaterinburg is just east of the Urals mountains, in the middle of the Eurasian continent – and not far away from the city, an obelisk marks the border between Asia and Europe.
Kazan
Few know that there's an Islamic semi-autonomous region inside of Russia: Tatarstan. Set next to the Volga and the Kazanka rivers, it's a dynamic and clean city, filled with young students and the best alternative route to Moscow besides the cities of the Golden Ring. To us, Kazan's Kremlin, a citadel containing museums and sacred sites, was even more stunning than its Moscow's namesake.
Moscow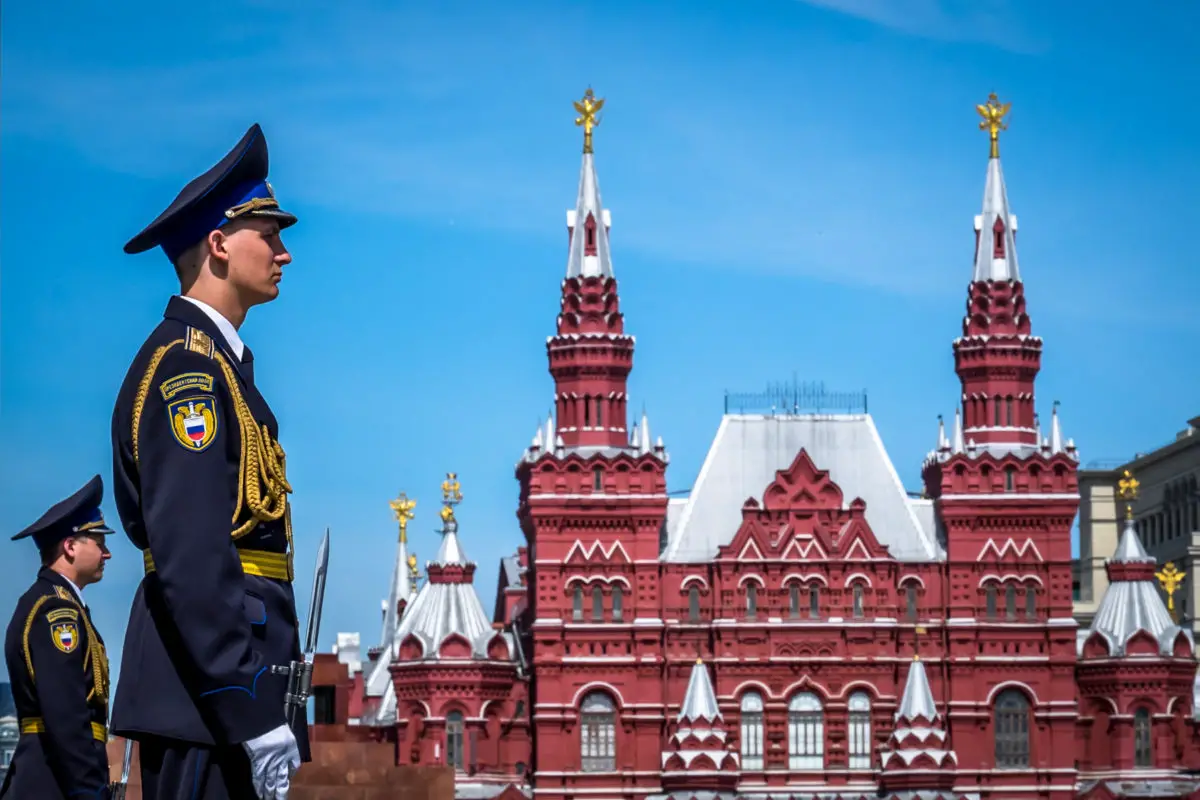 We finally arrived in Moscow on the overnight service from Kazan. The train rolled into the station early enough for us to be among the first to enjoy the Red Square. Queuing up at Lenin's Mausoleum and seeing his body, laid in a coffin at the center of a solemn and dark hall, ideally completed our Trans Siberian Railway trip.
Saint Petersburg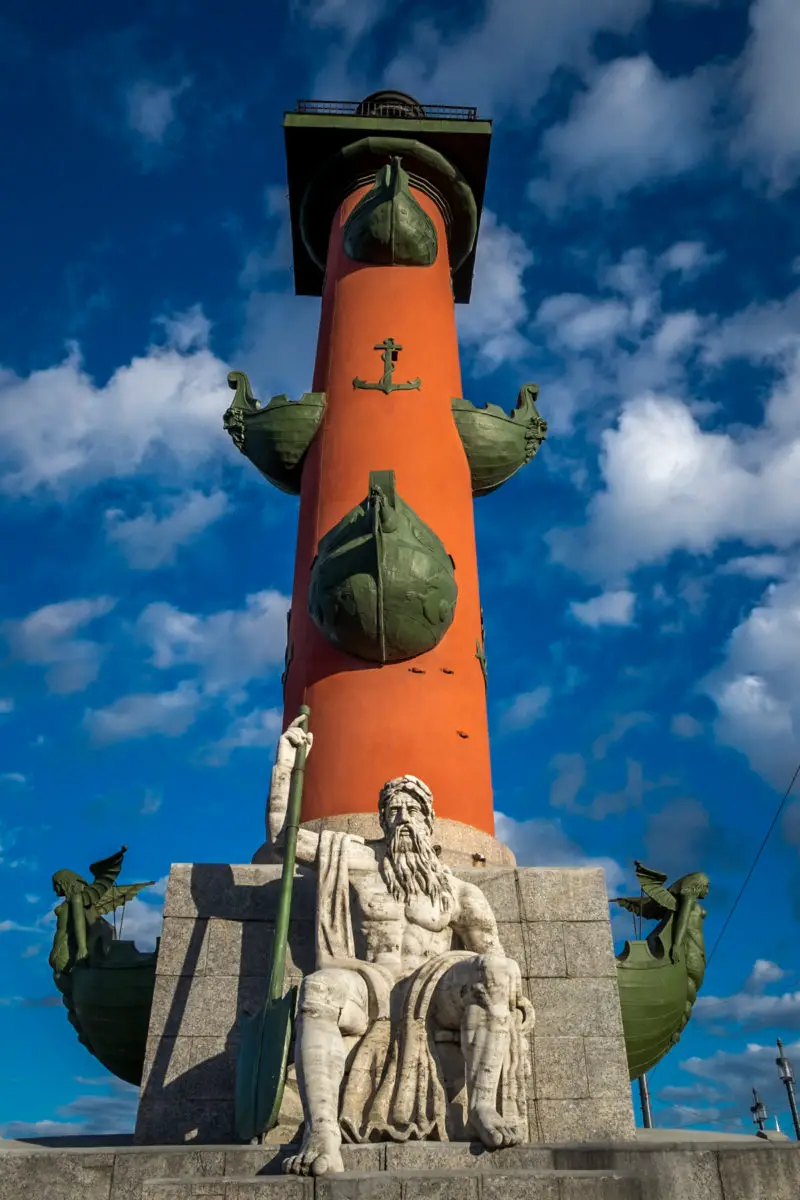 But we also took a train diversion up north to Saint Petersburg, from where we proceeded overland into nearby Finland. We certainly didn't expect to find such a gem of a city: beyond visiting galleries over galleries of century-old art at the Hermitage for two full days, Saint Petersburg surprised us with more photogenic corners than we would have expected. It was a very good welcome back to Europe.