Southeast Asia may as well be one of the most visited areas of the world. Blessed with hundreds of kilometers of coastline and beaches, amazing islands, mountains, and a smorgasbord of different ethnic groups and cultures, it certainly has a lot to offer travelers.
Did we say it's also very cheap? Well, it was even cheaper ten years ago when I set foot here for the first time, traveling south from China. My wife Kit was born in Penang, Malaysia, and that's where we met and started our relationship.
Living with a Southeast Asian person helped me understand even better how much the region is changing fast, and how much these days it has been ripped to shreds by unscrupulous tourism. And it's not just because of the cheap backpackers and leftovers of the hippie trail who washed on these shores like unwanted white trash. It's also because of the rise of a new, Western-adoring and high spending generation of local tourists who have little or zero concern for the wealth of the local environment. Couple all this with the local love for tourist dollars, and you have a toxic mix that's slowly eating into everything beautiful and amazing Southeast Asia had to offer.
For sure, as my wife Kit often says, "Southeast Asia's locals are not here to stay poor and let a bunch of snap-happy foreigners come to marvel at their stray huts". I completely agree with that and the need for development, but what I have seen living here for a decade has also shown me that such development, in many cases, has cannibalized many places around Southeast Asia.
Bloggers are very good in coming up with endless listicles showing "the best" of any given destination. Very few times, on the contrary, anyone has the courage to tell the truth and recommend where you should not go to make sure your holiday and your experience of a place remain as unfiltered as possible.
We have asked the help of other bloggers to come up with an ultimate list of the worst places to visit in Southeast Asia. It's indeed an impossible task, as we sadly feel there are so many more we left out, but at least, if you want to backpack in Southeast Asia, this is a good starting list to help you avoid a miserable trip. Expect us to keep this page updated as we continue our explorations in the region.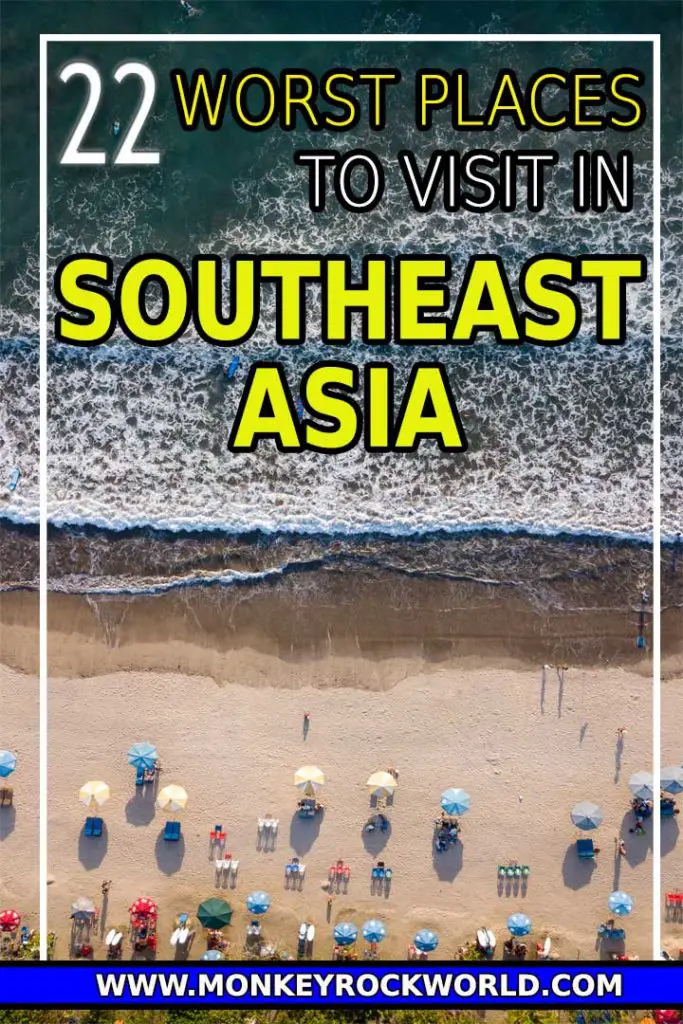 These are the 22 Worst Places to visit in Southeast Asia you Better Avoid to have a good trip
The Worst Places to Visit in Indonesia
Indonesia is a beautiful nation of thousands of islands. You just have to strike off east towards West Papua to find unspoilt blissful beaches, forgotten volcanoes, and villages that very few travelers ever visit. Unfortunately, Indonesia has also a few pockets, particularly on the tiny island of Bali, that have become a nest for digital nomads, thrill seekers, and other lovers of a vida loca made of flickering laptop screens by day, and horrible disco parties at night. Here are some of the places you should definitely avoid when in Indonesia.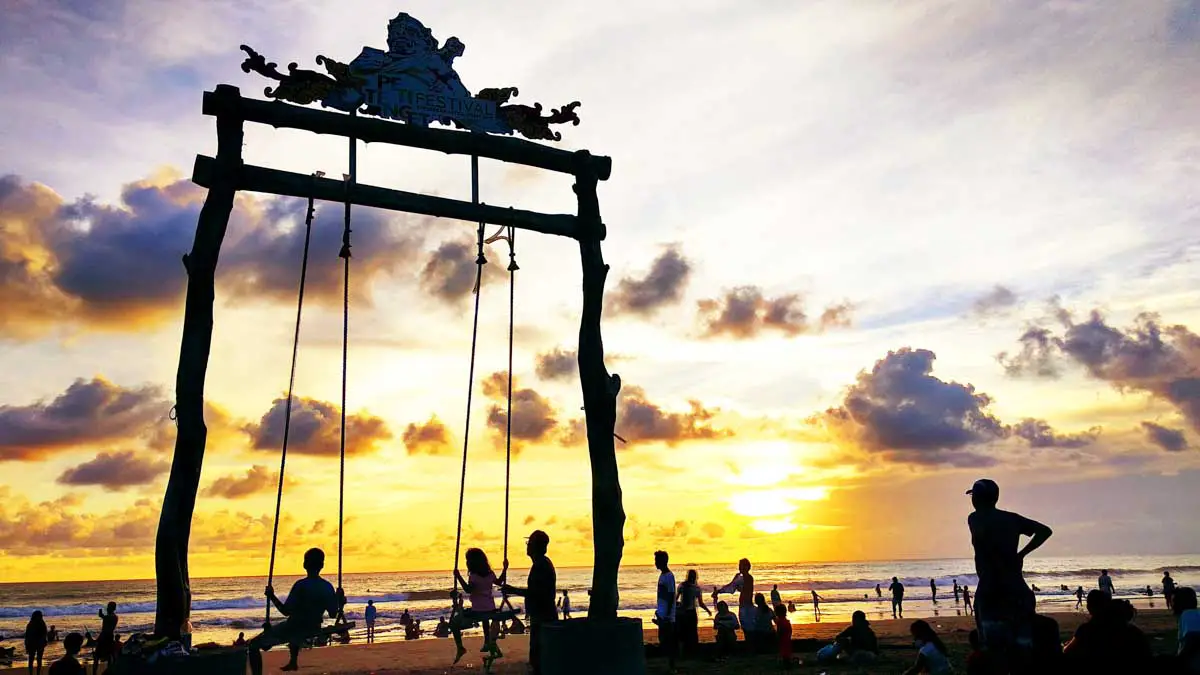 1) KUTA BEACH, BALI
By Jan Wild of Retiring Not Shy!
WHAT I EXPECTED
Kuta was the first international destination I touched down in on a South East Asia overland trip in 1978 (I know, I'm old). It was a Paradise: rice paddies, pristine beach, dirt roads, bemos and motorcycles and only a few tourist shops and warungs. We stayed in a losmen and had an amazing time, I fell in love with Bali and the Balinese.
Subsequently, I have been to Bali on many occasions but have never again stayed at Kuta. I know my expectations (perhaps hopes are more accurate) can never be met, but I would love to see Kuta return to the beautiful uncrowded, unpolluted place that I first visited. I would like it to still feel Balinese.
WHY I HATED IT
Whilst I have never again stayed at Kuta, I haven't been able to totally avoid it either. Whether because a transport service is only available there, or because the hotel transfer takes one through there, it has been inevitable that on subsequent Bali visits Kuta has come again into my life.
There is so much to loathe about Kuta… where do I start?
· The traffic
· The ugly tourists (mostly from my home country of Australia) – bare-chested, necking a bottle of Bintang and generally being obnoxious
· The rubbish food in most of the restaurants
· The almost total loss of Balinese culture
· The trashy clothes
· The offensive goods on offer, like bumper stickers with all sorts of cuss words.
IF YOU REALLY MUST GO, PLEASE AVOID
· The time share vendors pressing into your hand a card with a 'special offer'
· Ugly Australians (ugly from anywhere else too)
· Spiked drinks
· Having your bag snatched
---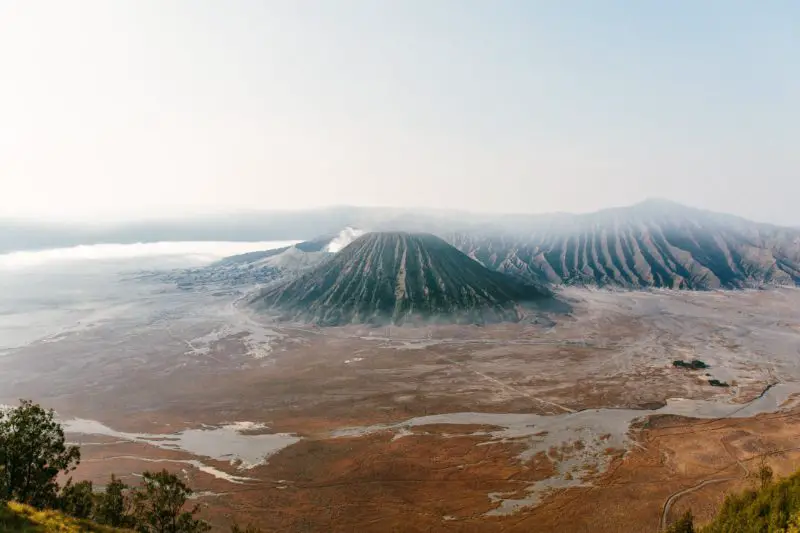 2) MOUNT BROMO, JAVA
By Claudia Tavani of My Adventures Across The World
WHAT I EXPECTED
Mount Bromo is one of the most famous tourist attractions in Indonesia. This active volcano is part of the Tengger massif, together with three more volcanoes – Semeru, Batok and Widodaren. They all form the Bromo Tengger Semeru National Park, part of which is a vast plain called the Sea of Sand.
Seeing the sun rise over Mount Bromo, and then driving through the Sea of Sand to reach its bottom and riding a horse all the way to the crater is considered one of the bucket list things to do in Indonesia.
Of course, as a volcano junkie, I wanted to have this experience. I could picture myself walking to the viewpoint at night, ready to face the cold but in for an intimate experience to admire the sunrise, and then getting down to the Sea of Sand where I'd find a beautiful horse that would take me to the crater.
Pity this is not how it went.
WHY I HATED IT
I guess what I hadn't taken into consideration is that Mount Bromo is in Southeast Asia, and as with all tourist attractions in this part of the world, the crowds were overwhelming.
I ended up hating every minute of the time I spent there, to the point that to date I still cringe at the thought of it.
I realized things wouldn't go as I had wished for the minute I got on the jeep that would take me to the beginning of the path to the viewpoint. The driver was going so fast, speeding so much through the fog and despite the darkness, that I thought we'd have an accident. I realized he was trying to beat the crowds as soon as we arrived at the entrance of the national park.
Jeeps were everywhere, as well as motorbikes, driving in complete disregard of the multitude of pedestrians who couldn't count on a sidewalk to make their way to the viewpoint.
Once at the viewpoint, I realized that this wouldn't be an intimate experience. The place was packed to the brim with loud people who had carefully placed selfie sticks everywhere, waiting for the moment to snap that perfect selfie with the sunrise at their back.
The sun didn't show up that day, so once the show was over it was time to drive down to the Sea of Sand. Along with jeeps, once again driving recklessly through the sand, there were hundreds of motorbikes carrying 2 or 3 passengers, none of them wearing helmets and some regularly skidding through the sand (and subsequently falling).
As soon as the car stopped, I realized my dream of a beautiful horse that would take me to the crater would indeed be a nightmare. The only horses available were starved, thin to the bones, foam at the mouth and evidently stressed. I should have known better than hoping: this is South East Asia, and there is little care for the welfare of animals here.
After protesting about the poor treatment of the horses, I resolved to walk all the way to the crater – which by the way is completely doable. I went back to the hotel with a very sour taste in my mouth.
IF YOU REALLY MUST GO, PLEASE AVOID
If you really must go to Mount Bromo, please avoid going during weekends or national holidays so as to skip the crowds as much as possible. Avoid any tour operator that shows disrespect for people, animals and the environment – and I know this is easier said than done, but carefully reading reviews may help. Do your best to research a tour operator that works in a sustainable manner. Alternatively, try to put a group together and go independently. It requires a bit more planning, but it is doable and at least you won't be supporting any irresponsible tour company.
---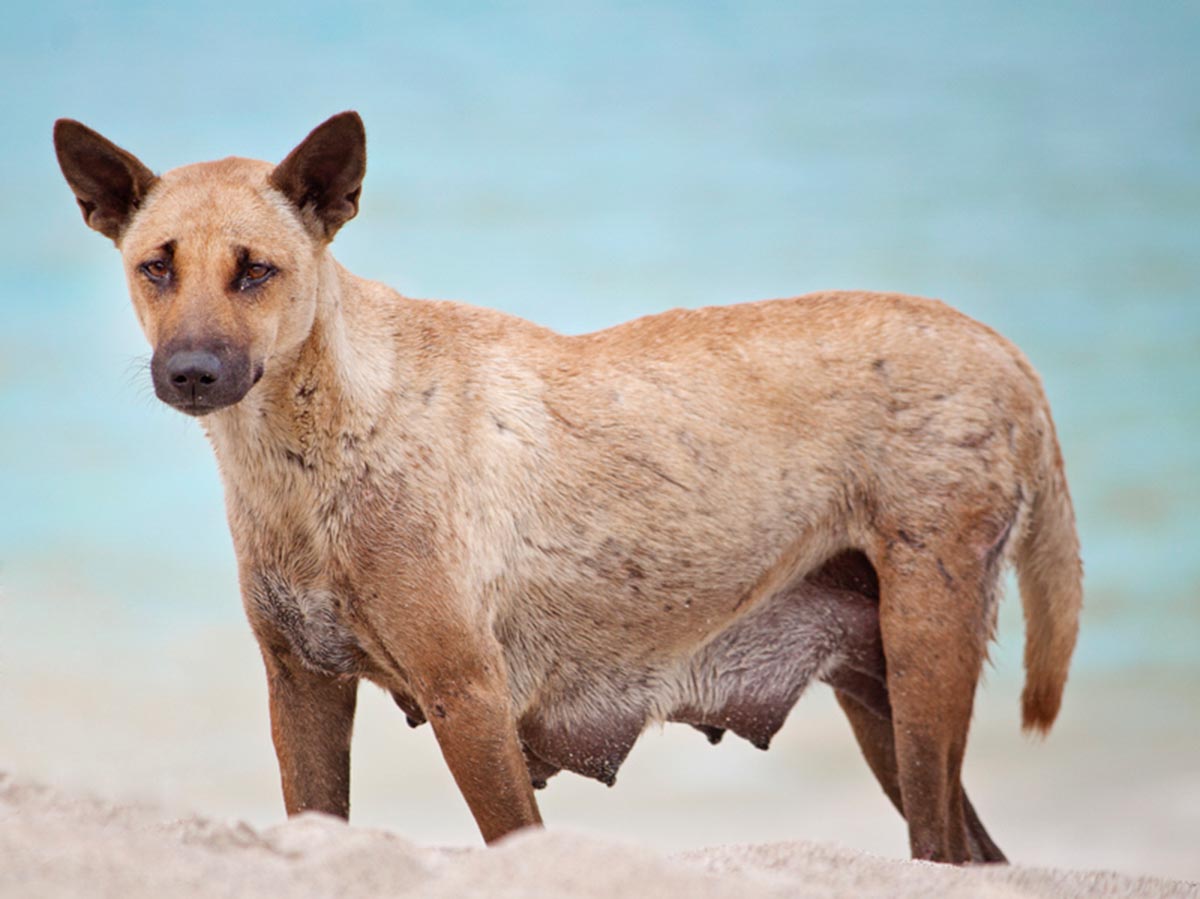 3) KUTA, LOMBOK
By Amélie of mostlyamelie.com
WHAT I EXPECTED
I rolled up in Kuta Lombok filled with anticipation, having heard so many tales of unspoiled paradise from friends and trusted acquaintances.
WHY I HATED IT
Unfortunately, many things made my stay in Kuta Lombok less than enjoyable, such as busted dusty roads and a very arid landscape I wasn't expecting. But the single biggest disappointment was my choice of accommodation. On paper, it was perfect: a set of cute little rooms, with large comfortable beds, little porches, a beautiful garden, with a gorgeous mango tree at its centre. Sounds good?
Now, imagine the owner is strutting around wearing a towel so short that I caught a glimpse of his balls on more than one occasion. He was constantly and noisily clearing his nose, sucking on his teeth, spitting, burping and farting. The women of the family were busy screaming at each other and at the many children who ran around in various states of undress while shouting, screaming, crying or playing with noisy toys. Not forgetting the one delight that simply unzipped and peed wherever he felt like it: one day, he stepped out of his front door, flopped it out and peed directly onto my porch, not four feet away from where I was sitting.
IF YOU REALLY MUST GO, PLEASE AVOID
If you really must go to Kuta Lombok, read ALL the Tripadvisor reviews before picking your accommodation. Who knows, you may well be that one weirdo who hates to be peed on in a set of five-star reviews.
---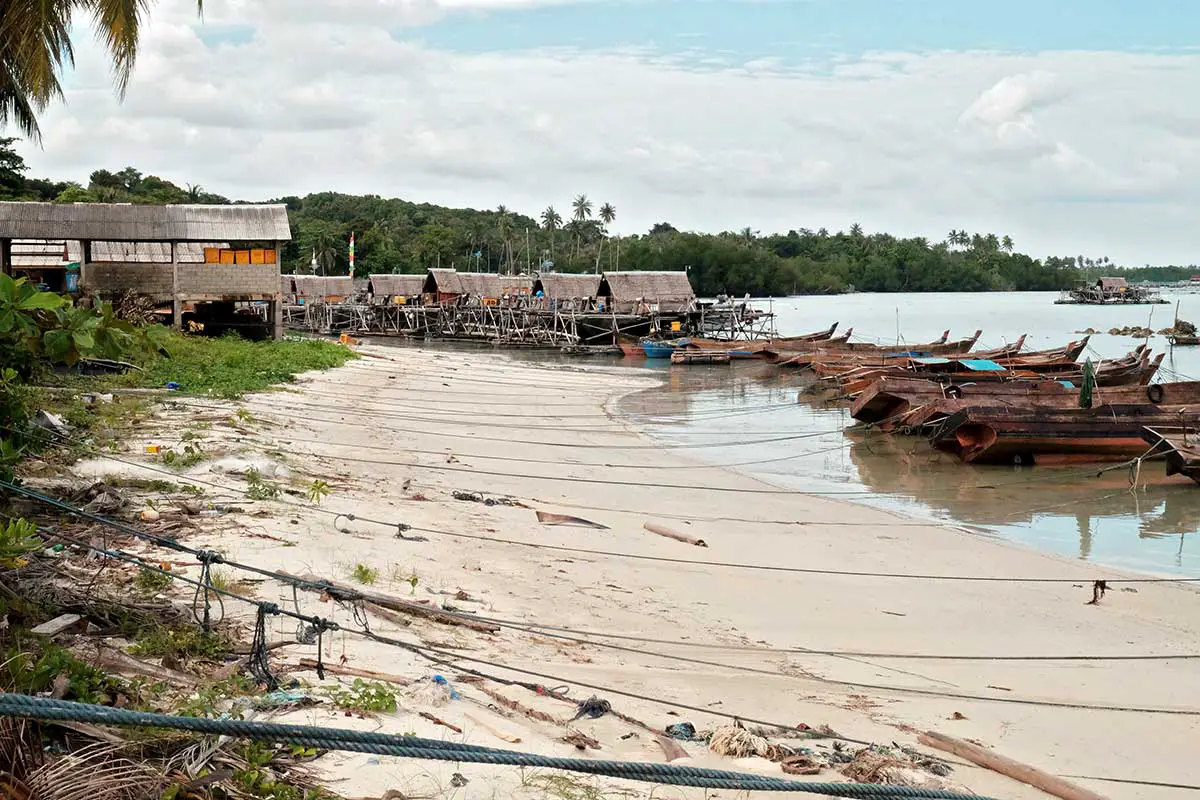 4) BINTAN ISLAND
by Jolene from Wanderlust Storytellers
WHAT I EXPECTED
After being to a few other islands in Indonesia, we fully expected Bintan Island to be another beautiful place with gorgeous beaches and palm trees – all with affordable prices for luxuries such as massages, cocktails, scooter hire and food.
WHY I HATED IT
When we arrived at Bintan Island it didn't take us very long to come to the conclusion that a lot of the resorts are isolated and separated from the rest of the island.
This area has been created for tourists, and the only locals you will find in here are the staff of the hotels and attractions in this zone. The area is clean, the streets are lined with green plants and you will find one resort after another. But it all felt really 'fake'.
On top of that, everything was incredibly overpriced, food quality was poor, and the hotel we stayed in was run down. The shops created for the tourists were deserted and once you left the hotel beach area, and the beaches were also full of rubbish – so sad to see.
We wanted to see the 'real' Bintan, so after struggling to hire a car (apparently this isn't a normal thing for tourists to do), we went out exploring with a list of things to do on Bintan Island. But truth be told, we didn't really find the rest of the island that interesting: the beaches weren't really beautiful, the sites were really spread out, and after a full day out, we realized that there just wasn't much point to leave the resort area.
IF YOU REALLY MUST GO
Bintan Resorts is great for those living in Singapore. If you only wish to have a nice (but pricey) 'resort' escape from the city, Bintan Resorts might be for you. Make sure to choose a resort that has a beautiful beach, and plan to simply relax on your hotel grounds as there really isn't much reason to leave it.
---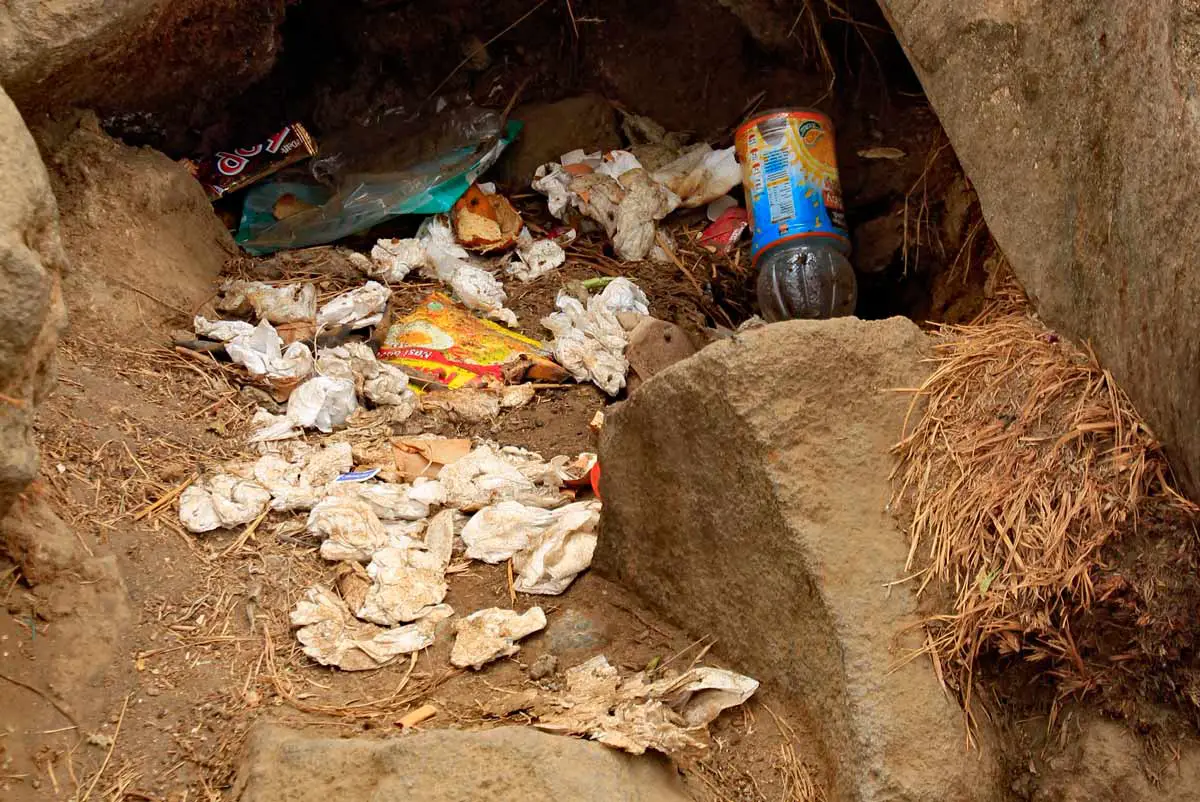 5) MOUNT RINJANI, LOMBOK
By Emma of Worldbesthikes.com
WHAT I EXPECTED
Lured by the promise of camping on a volcano rim, spectacular sunrise over a lake-filled caldera and fresh, tasty meals – plus porters to carry our food, tent and sleeping gear – we headed to Lombok to climb the island's highest mountain. As experienced hikers we knew the fruit, comfy mattresses and porters were a luxury, but justified this with our kids being small. It had been 15 years since my last trip to Southeast Asia. My kids were finally old enough to travel far and walk longer distances. I was super-excited to take them on a beautiful trek in a region I remembered fondly.
WHY I HATED IT
Mount Rinjani trekking companies sure know how to market to millennials seeking the next selfie-perfect backdrop. Pity there's no concept of responsible tourism here – or even basic hiking etiquette. The mountain is packed with walking groups, the volcano rim covered in tents. It's also strewn with trash, toilet paper and human excrement. Step off the trail, and it's like walking around Paris – only it's not dog poop you need to avoid. And the cruelty! Yes, a smoothie is just perfect after a long hike, but it's another human who has to lug the watermelon — plus a blender, and a car battery to power it up — on the mountain for you. The porters don't have backpacks or proper shoes, and they don't sleep in tents on mattresses like you.
IF YOU REALLY MUST GO, PLEASE AVOID
If you insist on going, then please choose a trekking company carefully. Ensure they pay the porters well, provide toilet holes and carry out all the trash. Insist on regular hiking food, and take your own light-weight camping gear. Be aware also, it's a tough hike at high altitude. And bring your own toilet trowel, please.
---
The Worst Places to Visit in Thailand
Of all places in Southeast Asia, Thailand is the one that sold itself off to bleak tourism the most. The Thais have a way of pretending to be smiling and welcoming people, but in most cases, what they really do want is your money. As a Rough Guide co-author to Thailand, I have trawled the country far and wide, and even though I do have some personal favorites, I tend to dislike it the more and more I return to visit. Explore and find your own favorite spots — which, invariably, you will have to share with hundreds of other people — but please try to avoid these like the plague.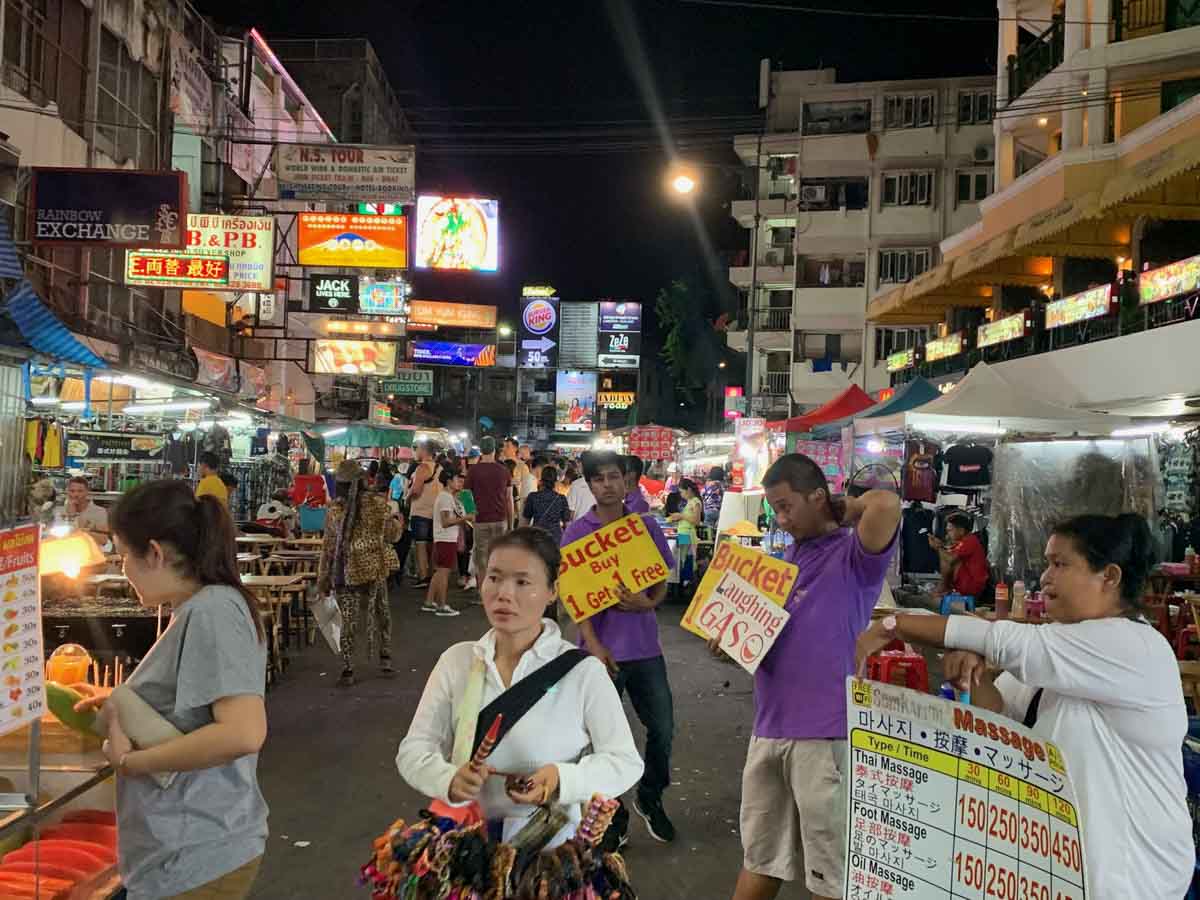 6) KHAO SAN ROAD, BANGKOK
By Rachel Cunningham of Roundtheworldrachel
WHAT I EXPECTED
Bright lights, Pad Thai and maybe a couple of old hippies wandering the streets.
WHY I HATED IT
Instead, my ears were blasted with the opposing music from bars that were on each side of the road. Local touts shouted at anyone walking past to drink at their bar. Around me were groups of teenagers walking around sucking nitrogen dioxide from balloons, laughing and falling over. There was definitely more than a handful of bogan Aussie lads running amok down the main street… and I'm almost sure I saw a girl in her underwear.
If the chest pumping and peacocking isn't enough to deter you, perhaps the fine dining choices of fried crickets and tarantulas will? So long as your eardrums make it to the end of Khao San Road, you will be rewarded with some peace and quiet, and perhaps the sight of a normal person wearing normal pants, and not a dreadlock or day glo paint in sight.
IF YOU REALLY MUST GO, AVOID
Being there at peak season, or better yet, avoid the street itself, and instead, head to the roads running parallel behind it, or the quieter Khao San Extension road about 200m to the right at the end.
---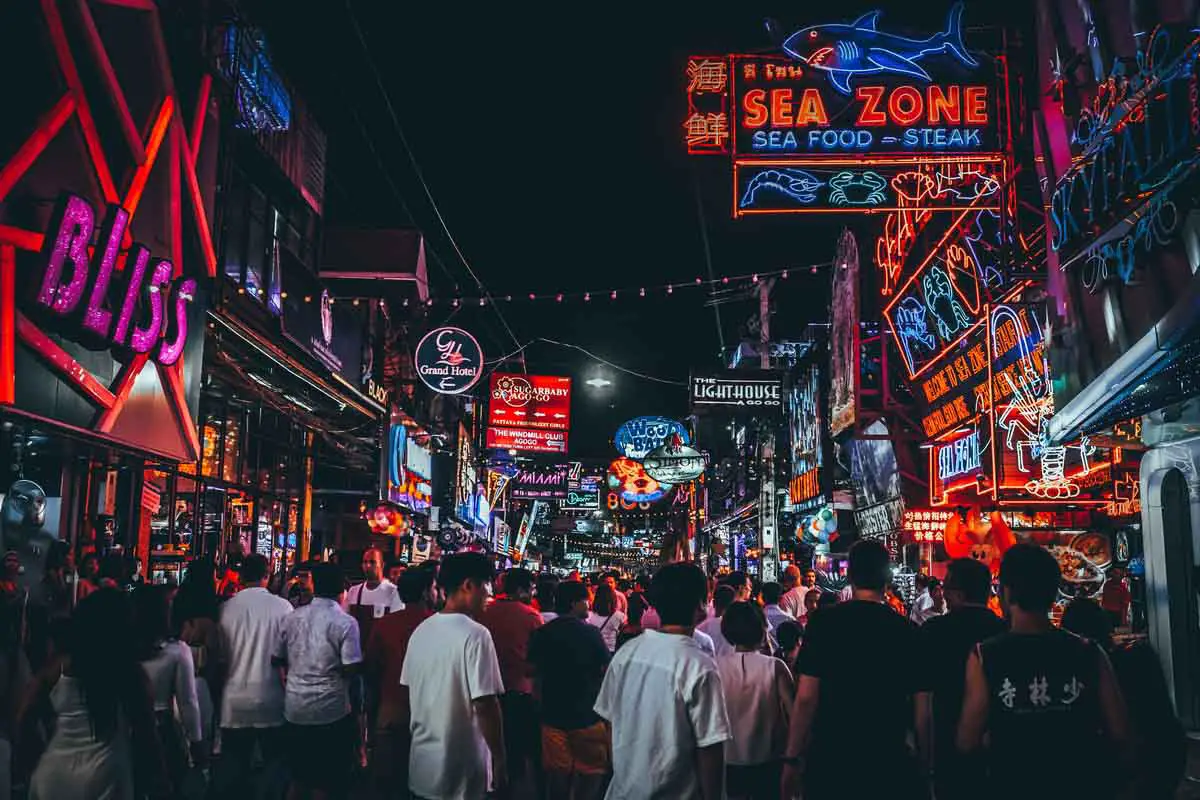 7) PATTAYA
By Dave of Jones Around the World
WHAT I EXPECTED
I originally visited Pattaya as it's the location for one of Thailand's top music festivals called Wonderfruit. I was super excited to explore this popular beach destination just a couple of hours away from Bangkok, but it was easily the worst place I've visited in all of Southeast Asia! I was expecting similar vibes to Bangkok with lots of delicious street food, night markets, and beautiful temples, but what I experienced was completely different.
WHY I HATED IT
To put it simply, everything that is wrong with Thailand is found in Pattaya, and on some extreme levels. The sex tourism business is absolutely disgusting to me, and while walking the streets I repeatedly got harassed by shop owners trying to sell me prostitutes and strip clubs. I couldn't believe this was legal, and I also couldn't believe my eyes as I witnessed middle-aged white men chatting with barely legal (if they were) Thai girls. It's truly shocking, and it's a place I'll never return to, and would never recommend it on any Thailand itinerary.
IF YOU REALLY MUST GO, PLEASE AVOID
Walking Street, which is the red light district in Pattaya. While the flashing neon lights and funky bar names might sound appealing, it's a breeding ground for disgusting and unethical sex tourism.
Try and spend as little time in the city center as possible, and just relax on the nearby beautiful beaches (as that's something that Thailand does very well).
---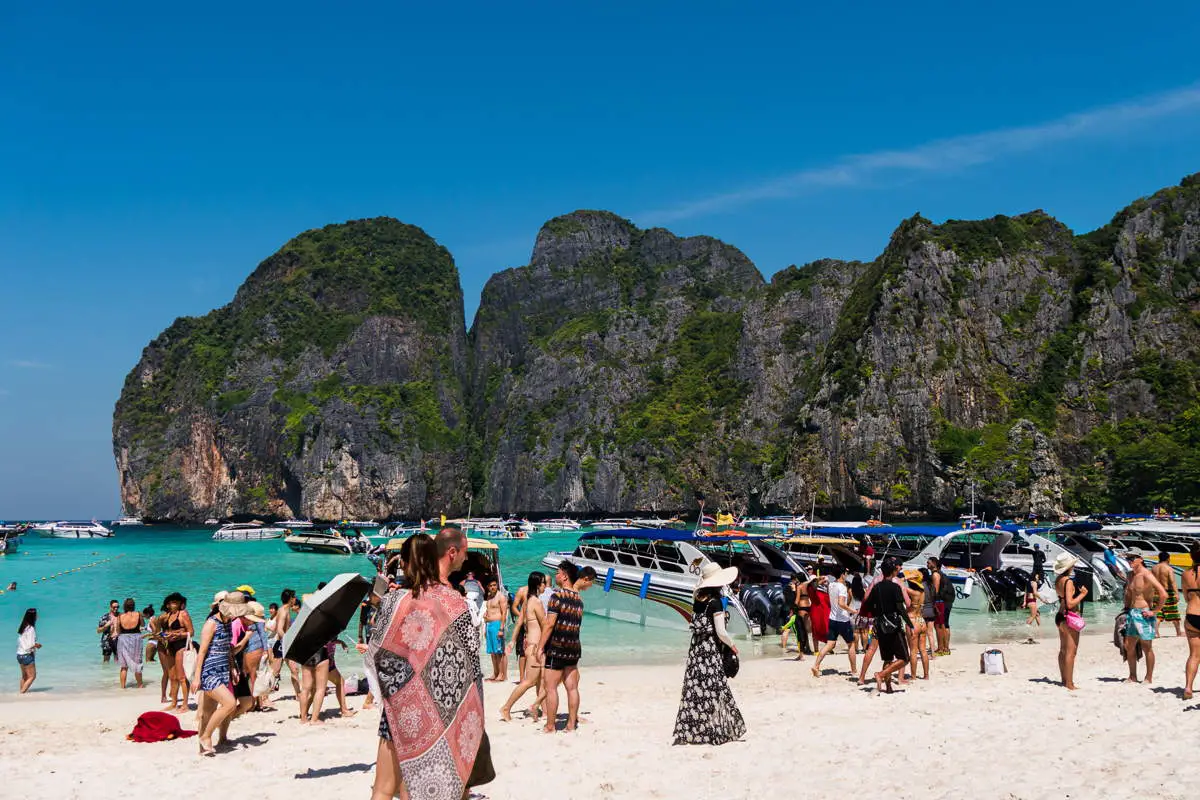 8) MAYA BAY, KOH PHI PHI
By Sandrina of The Wise Travellers
WHAT I EXPECTED
Maya Bay, located in Thailand, is part of the Phi Phi Leh archipelago. This idyllic place stood untouched until the film 'The Beach' made it famous and made it become one of the most touristic attractions in Thailand. When we visited in 2017 we certainly expected it to be crowded. At the time, we even debated if we should visit at all. In the end we went for it as our goal was to document everything, including how over tourism can cause many problems.
WHY I HATED IT
But Maya Bay was much worse than we thought. The stunningly beautiful bay, sheltered by 100-meter high cliffs on three sides, was completely overcrowded: there wasn't a single space left for either mooring another boat or let more people in. Our boat had to dock behind another, and we had to jump from boat to boat in order to reach the beach.
We hated it mostly because of the crazy crowds: there was no place for putting down your towel, let alone going into the water. The tour companies were just preoccupied about making money of course and didn't care about the foolish numbers of people they brought to Maya Bay, as long as they paid for it. On top of that, most visitors were disrespectful, leaving trash behind, spoiling the coral reefs, and even taking 'samples' of nature away with them.
Believe me or not, on a normal day the bay was receiving an estimated 5000 visitors! How could this happen? Finally, in a desperate measure, the Thai Authorities decided to close Maya Bay to tourism at least until 2021, hoping for its corals and beach to restore to a decency level.
IF YOU REALLY MUST GO, PLEASE AVOID
Be informed that no matter how much you have heard about it, you can't really go there for now. At the moment, tourists boats can pass by the Bay, but not enter. Let's hope that the Thai Government will keep taking these extreme measures: they are in the process of studying whatever is possible to reopen Maya Bay to the public. So, if you really must go in the future, please at least behave like a responsible tourist and choose an ethical company.
---
9) PAI
By Claire from Claire's Footsteps
WHAT I EXPECTED
I'd heard stories of a mystical town nestled in scenic mountains in Thailand's far north, a far cry from the chaos of Bangkok or the crowded beaches of Krabi. It sounded seriously idyllic. I'd also been warned that it is a bit on the touristy side – but from what I heard, the worst offenders seemed to be 'yoga studios and acai bowls'. While both of these things are typical tourist fancies of South East Asia, generally they don't get in the way of local life too much.
WHY I HATED IT
The first thing I thought when I arrived in the city was 'this is it?'. The city centre looks… just like any other city. There aren't aesthetically pleasing streets or rows of local businesses. It really isn't anything special.
When I arrived at my hostel, I was immediately hounded by another backpacker selling Jungle Rave tickets for the next day. I explained that it wasn't really my thing, and was immediately told that 'I must be boring'. Normally, I can let comments like this slip – but unfortunately this is kind of the mantra of Pai. If you don't want to go out and get wrecked, drink a magic mushroom milkshake (which are very illegal in Thailand), or head to a jungle rave which will be exclusively attended by Westerners, you're considered not fun.
It's basically not the place to go if you're looking to NOT party. Which is kind of exactly the opposite of what I was expecting – I was imagining a scenic retreat-like place in the highlands – instead I felt like I was on spring break. Apart from people working in the hostels, restaurants and tour companies, I didn't see a single Thai person there.
IF YOU REALLY MUST GO, PLEASE AVOID
The entire town centre. I will admit that the nature around Pai is pretty – but if you've been to places like Thakhek in Laos, or Phong Nha in Vietnam, prepare to be underwhelmed. If you don't mind riding a motorbike, I'd recommend renting one and spending all of your time in the countryside. But even in these spots, do be prepared to be surrounded by tourists too.
---
The Worst Places to Visit in Cambodia
With its recent and tragic history of genocide, Cambodia is arguably one of Southeast Asia's best success stories: the nation has risen from its own ashes like a phoenix, business is thriving (probably way too much, thanks to a lot of nightlife for party backpackers and an awful number of mainland Chinese investors), and tourism has followed suit. Tourism can be both good and bad, but in many places in Cambodia, it's just BAD. And this is also the country in Southeast Asia where, in the past decade, I have always felt like a walking wallet the most. There's plenty to explore in Cambodia, for sure, but if you want to avoid over tourism and scams, you probably want to avoid these places.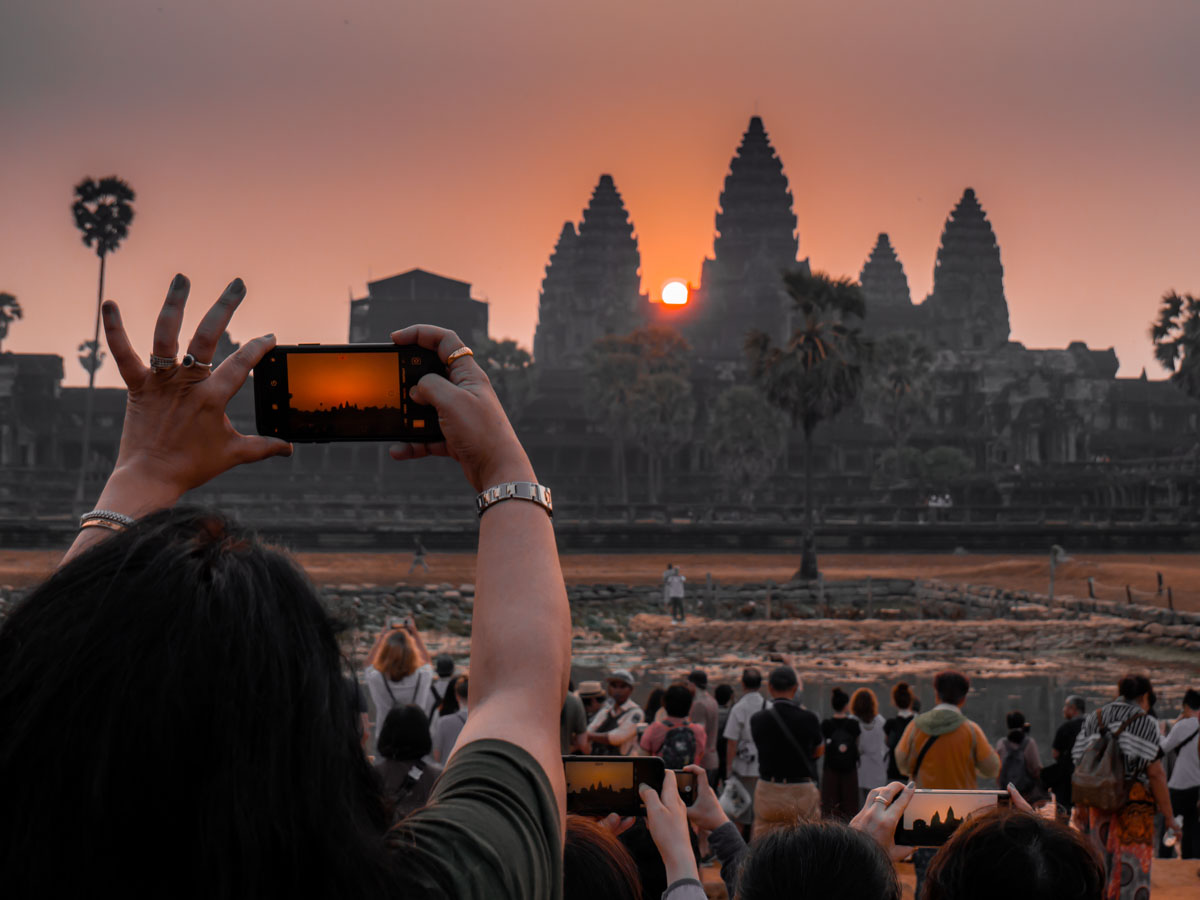 10) ANGKOR WAT AND SIEM REAP
By Darja of DeeGees Travel
WHAT I EXPECTED
Admittedly rather naively, I expected Siem Reap to be a small town, surrounded by nature, with a few other tourists and underdeveloped tourist infrastructure. I romanticized how we would go exploring the numerous ruins of Khmer temples, completely undisturbed by anyone else as we watch the sunrise. Oh, I couldn't be more wrong.
WHY I HATED IT
Hate is a strong word, but there are a couple of things I really, really, really didn't like about the experience. First, the endless flow of tourists buses. A serene moment contemplating Khmer civilization's history? Forget it, sunshine. It ain't happening.
Second, the rush, the sameness, the absent-mindedness of tourists. There are over 50 temples in the Angkor UNESCO World Heritage site, yet the majority of tourists limit their visit to the handful of most famous ones. The crowds are boarded on buses, disembarked at the temples to take the same picture and boarded back onto the buses shortly after. Rinse and repeat. Our worst experience was seeing the sunrise at Angkor Wat: there were so many people, the only thing we could really see were the flickering screens of the devices of our fellow "sunrisers".
Last but not least – the Pub Street which, with its choice of shops and services offered, as well as the audience targeted, has started to look like Khao San Road in Bangkok. Although undoubtedly lucrative, it adversely creates a clear separation between the locals and the tourists, and removes any last drop of authenticity left in this Cambodian boomtown. Walking down Siem Reap's Pub Street feels like being in an Orwellian weird circus with intoxicated clowns, all wearing the same "I <3 Siem Reap" t-shirts.
IF YOU REALLY MUST GO, PLEASE AVOID
Visiting during the high season (October – April) and rushing through Siem Reap and its historical heritage. Rather, stay outside the city center, rent a bicycle and explore the temples slowly, thoroughly and independently over at least a couple of days.
---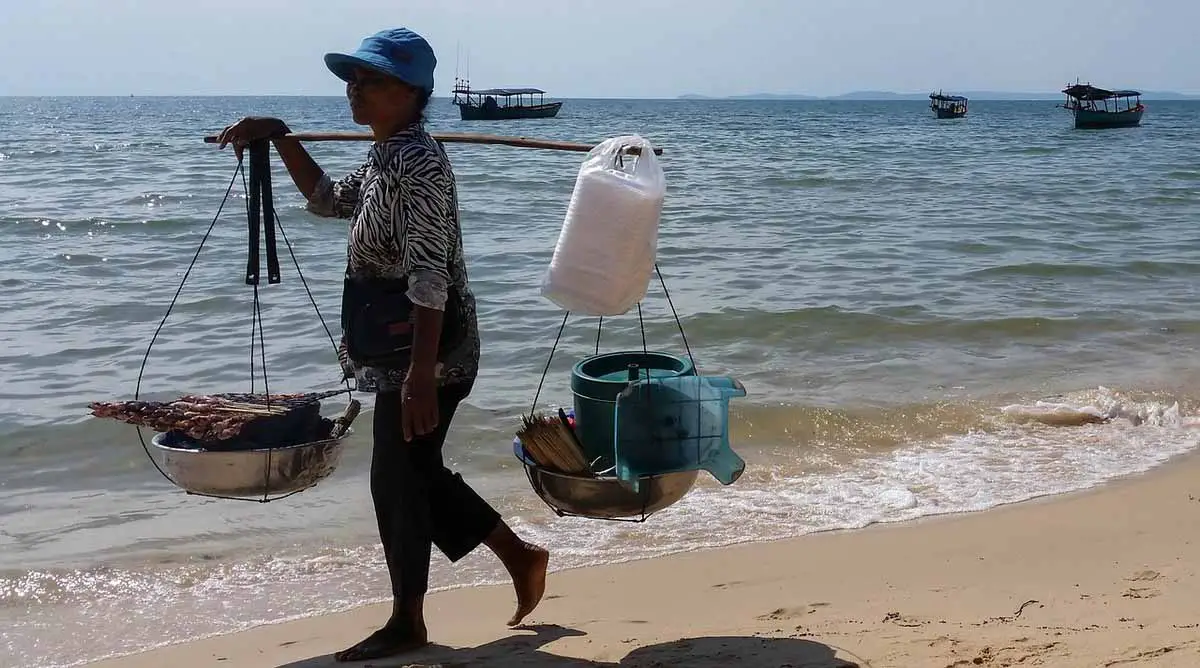 11) SIHANOUKVILLE
By Bron of Smiths Holiday Road
WHAT I EXPECTED
Cambodia is a country that is close to our hearts after we visited for the first time back in 2010. It often lures people in with the promise of ancient temples, beautiful people and a rich deep history. To balance out the temples and cities we decided to jump on a bus for 7 hours to head to the beaches of Sihanoukville. The photos looked like paradise, perhaps like Thailand 20 years ago, where I had spent my youth backpacking.
We were looking for rustic, untouched, natural beauty and what we got was far from it.
WHY I HATED IT
Thanks to super-fast-paced development led by Chinese investors who have turned Sihanoukville into a Las Vegas-style casino fun town for Mainland Chinese tourists, the town a block back from the beach was a mixture of cheap hotels and many bars with a seedy nightlife scene. The beaches were covered in restaurants and deck chairs with sellers spruiking their wares most of the afternoon and night. Party boats would leave and dock at the beach and out would stumble intoxicated people after a day at sea. The party would then continue into the town. Many places in town sold magic pizza and the whole vibe was not at all what we had imagined
IF YOU REALLY MUST GO, PLEASE AVOID
Sihanoukville main town area and nearby beaches. Speaking to locals they suggested to head to Kampot for more authenticity.
---
The Worst Places to Visit in Laos
Laos, oh Laos. I always fabled about this mystical country where, as written by Italian foreign correspondent Tiziano Terzani in the 1980s, people "didn't watch the rice grow: they would stop and listened to it growing". A friend once told me he visited the country in the early 2000s, spending less than 2US$ a day, and finding lovely, hospitable people. I have been to Laos several times since my first jaunt in 2007, and have seen it slowly decline into a bleak pit of Chinese imperialism and money hunger. The country still has unspoilt pockets, of course, but the Laotians do not come across as the most open-minded and friendly of Southeast Asia's people. The divide between locals and tourists is very strong here, coupled with a lack of resources and education that help conjure a lethal toxic mix of bad development and worst tourist exploitation. Explore at your own risk and bring bucket loads of patience (not backpacker booze) along.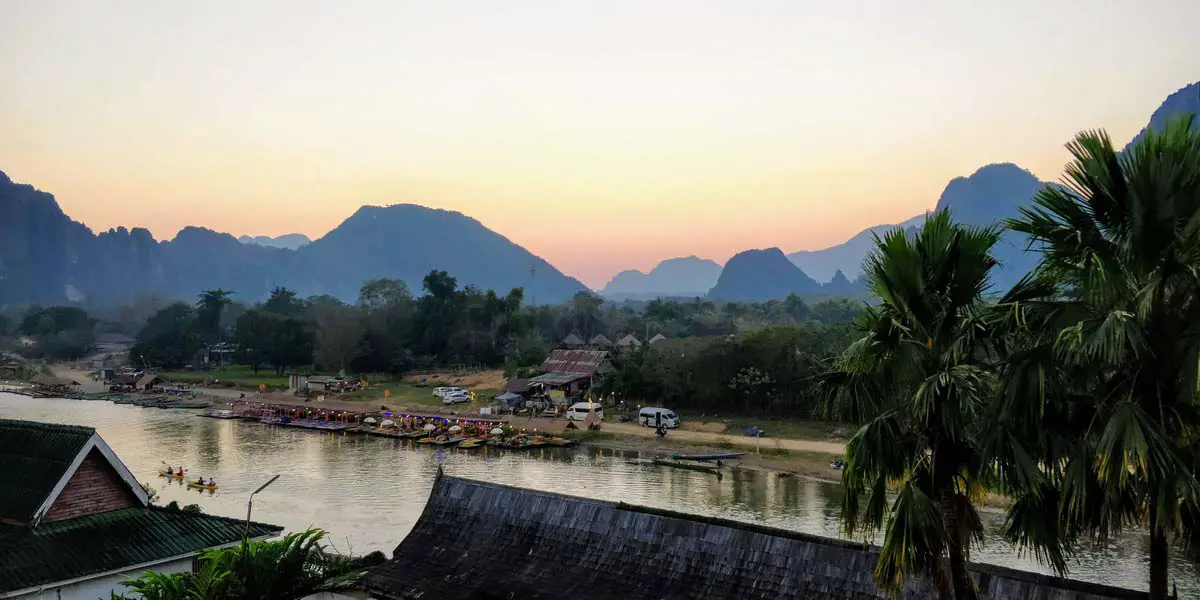 12) VANG VIENG
WHAT I EXPECTED
Back in 2007 when I visited Laos for the first time, Vang Vieng was well-known for being Southeast Asia's sleaziest backpacker party central: a booze-fuelled drug train of mindless tourists floating down inflated tubes along the Karst-studded Nam Hou River. A day on the river was enough for me, even though I met people who had spent up to a month there, tubing by day, and numbing themselves with weed pizzas and endless replicas of Friends at the way too many video bars by night.
Everything seemed to change when the Lao government culled this excess in 2016 when word got out internationally after a series of tragic tourist deaths. Unfortunately, what was rotten has remained rotten… just in another fashion.
WHY I HATED IT
Vang Vieng today is a playground for mainland Chinese package tourists and Korean holidaymakers. The main town strip inflated into a noisy, boisterous alley packed to the gills with Chinese restaurants, Korean barbecues, noisy massage parlours, hidden prostitution, high-end boutique hotels with stellar prices, and people who constantly roam around in their bikinis. As a consequence, the Laotians, who are conservative by nature, have here become more sour and greedy than in most other parts of the country. Prices are more expensive than elsewhere, and every natural attraction — Vang Vieng is surrounded by karst formations and caves — has a steep entry price. Even the bridge crossing the Nam Hou now has a price tag, even if you are just walking on foot.
And if you rent a bicycle (once the best way to get around the spread out countryside) you should pay a lot of attention to the crazed young Koreans who speed around in their rented dune buggies — they may as well run you over and get away with it. Drugs have also largely disappeared in favour of selfie sticks and fake Gucci bags. Regardless, a swarm of tatty, shoeless beg-packers still ply up and down the river, contented with the spiked booze they can get from a few rickety bamboo bars that are trying to silently revive the past golden era of tubing.
IF YOU REALLY MUST GO
Pay more to get a decent place where you can get away from this madhouse and enjoy the remaining scenic views. The nature around Vang Vieng was, and still is, wonderful — if you can pretend the white and yellow trash is not around 24/7. The Riverside Boutique Resort, for example, has great rooms and a fantastic swimming pool, it's set right next to the strip, but has its own privacy.
Walk out of the touristic cluster to find sensibly less expensive food, and try to get the hell out to Vientiane or Luang Prabang as soon as you can.
---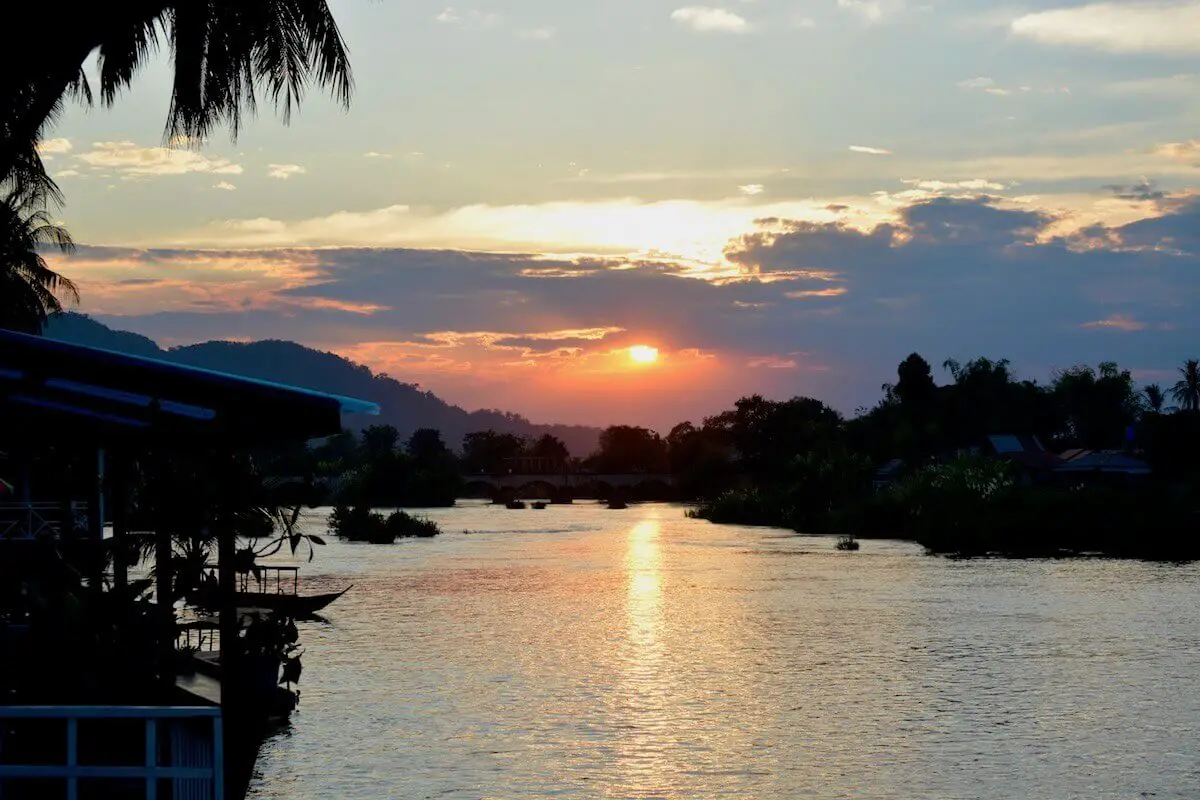 13) DON DET, 4000 ISLANDS
By Brittany Witting of The Rolling Pack
WHAT I EXPECTED
After researching Don Det I was expecting an island paradise with no motorized vehicles, and beautiful bicycling trails along the stunning Mekong River. I hoped to cool off in the river outside of an over-river bungalow and drink a few cocktails at riverside bars.
WHY I HATED IT
Don Det is actually an ugly, over-touristed dump where nearly everyone I encountered was either drunk, high (and not the chill, marijuana kind of high, we're talking angry, aggro substance abuse high), or some combination of the two.
At least half the businesses are run by westerners who look like they crawled out of a London alley in order to take one shot for every drink they serve to tourists.
In just two days in Don Det we had a bar owner aggressively screaming at us for walking into his bar (it was pretty clear he was just finishing a fight with someone else), we found ourselves in the most disgusting bungalow we witnessed in ALL of Southeast Asia, AND we had a drugged up westerner break into that bungalow while we were sleeping in it. Nearly all of our worst Southeast Asia experiences occurred in just two days on Don Det, and all these bad experiences involved sketchy westerners who reside on the island.
IF YOU REALLY MUST GO
If I haven't scared you away from Don Det I haven't done my job here, but if you would still like to visit the 4000 Islands head to Don Khon, the island just south of Don Det.
We escaped to Don Khon after two days of hell in Don Det, and Don Khon was far superior. The locals run most of the businesses on Don Khon, the hotels are clean and charming, and we didn't witness any of the same substance abuse culture that we saw on Don Det.
---
The Worst Places to Visit in Malaysia
I have married a Malaysian and chosen Penang, Malaysia to be my home, and I am very fond of this country. A true unsung gem in the tourist Banana Pancake Trails of Southeast Asia, it sees very few visitors outside the main tourist spots. Which can be terrible, of course: overexploited, poorly planned, and downright disrespectful. Sadly, they happen to be some of the country's most celebrated tourist draws. Here's what you better avoid when touring Malaysia.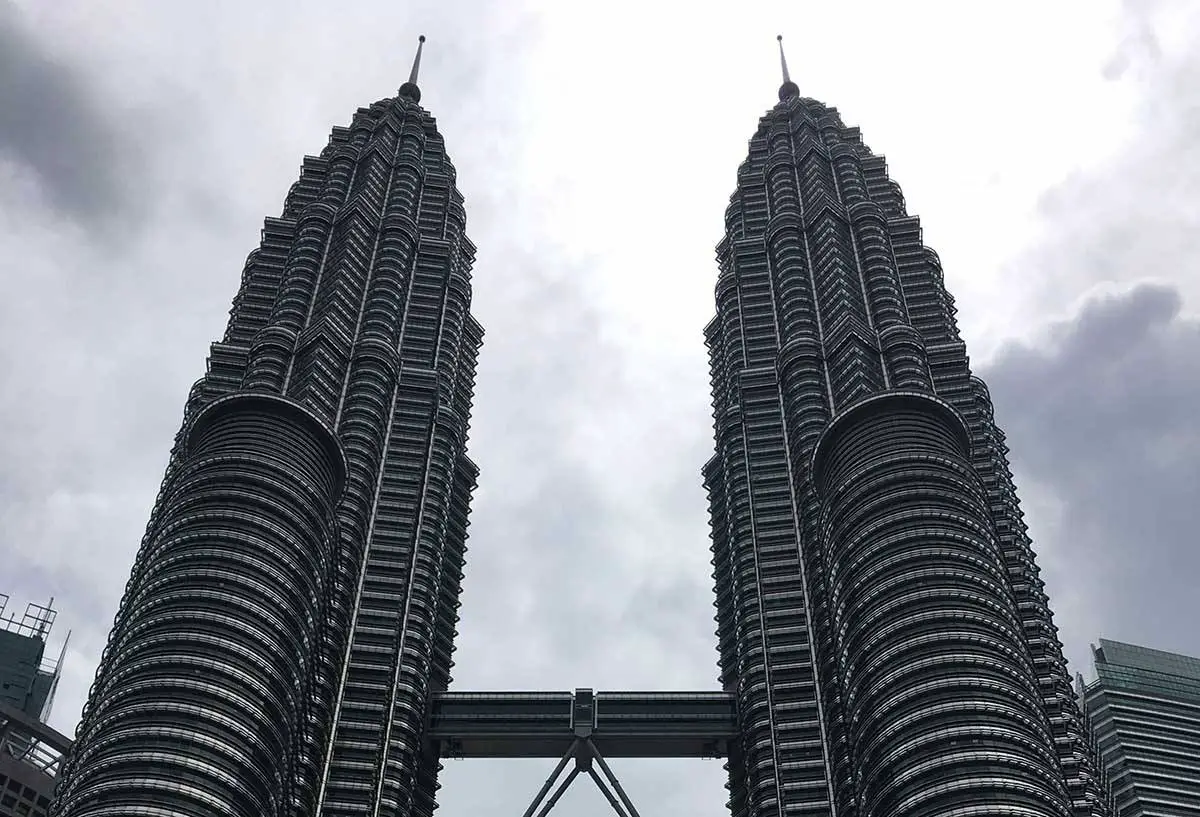 14) KUALA LUMPUR
By Trina and Tim at Team Hazard Rides Again
WHAT WE EXPECTED
We expected a typical, big, modern city. We expected it to be clean, traffic congested and a little bit impersonal, as most big cities are. We also expected it to be a place where I could have decent internet access and get some work done.
WHY WE HATED IT
Taking a picture? Push, get out of my way. I'm more important than you are, even if it is your turn and you just got into position.
Blind guy using a white cane (my husband)? Oh, just cut in front of him and make him stop short, maybe kick his cane in the process. No need to apologize, just continue on your self-important way. This happened regularly.
*Trying to cross the street to the opposite corner of an intersection? *Takes no fewer than 8 crosswalks, while dodging traffic that may, or may not, decide to stop. Plus, you need a satellite connection to NASA to make sure you don't end up back where you started.
What floor of the mall are you looking for? I have no idea. There are a bunch of recognizable letters on the elevator buttons, but none of them make any sense, not even to locals who are as confused as you are. Just push a few and get off when you think you hear someone call out Ladies Lingerie, or Albuquerque.
Want to buy some snacks at a local stand? Enjoy the clerk's perfected sneer at having to deal with you regardless of how polite you are and how easy the transaction is. You're a tourist, and thus, a pain in his ass.
IF YOU REALLY MUST GO, PLEASE AVOID
…staying any longer than you have to, or falling for their so-called 'rainforest in the city'. Go to the big Jalan Alor Night Market for some awesome food and then get out as soon as you can.
---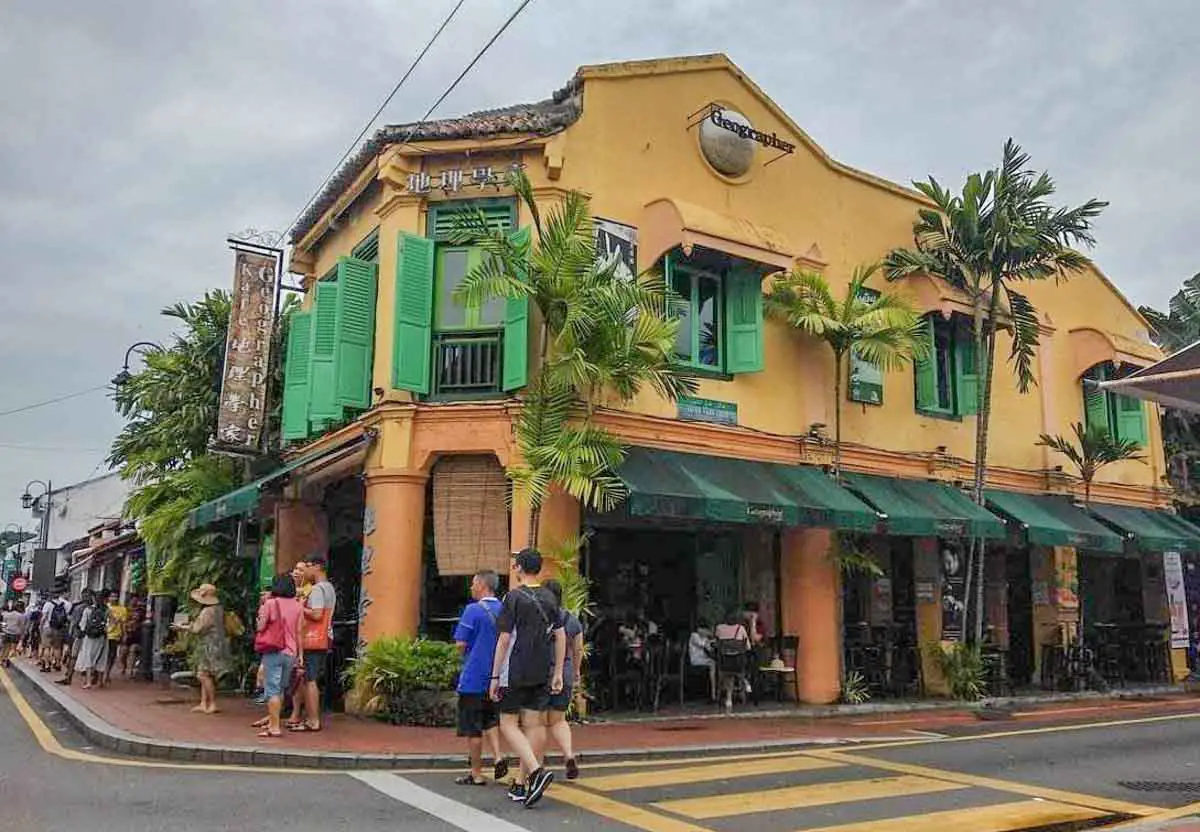 15) MELAKA'S JONKER STREET
by Ming Lee of Flyerism
WHAT I EXPECTED
When I travel to a new place, visiting the local market is always at the top of my priority list. I think it's a great way to catch a glimpse of local life and immerse yourself in the local culture. As well, the local market is where you can find reasonably priced local items and good cheap food.
WHY I HATED IT
As it turns out, Jonker Walk night market is a victim of over tourism. There's always a hideous amount of people, and the market has lost its charm over time. The vendors are selling the same old stuff. The food is overpriced, and the taste is uninspiring. In fact, the local people stopped going there as it's always too crowded.
Somewhere in the middle section of Jonker Walk, you will come across a giant statue of a bodybuilder. I was told that this guy is a prominent person in Melaka. Alas, it doesn't look like David, far from it. Let's just say, I suspect that this guy has bribed his way to have his statue displayed there.
Further down the street along the river bank, you may see a bunch of beg-packers peddling souvenirs, photos, and postcards. Say what you want but I absolutely despise these people. If they have no money, they should not travel. Period. It just makes my blood boil to see them taking advantage of others' generosity.
IF YOU REALLY MUST GO:
In Jonker street, please avoid the night market (every Friday to Sunday, from 7 pm) altogether, especially during the school holidays of Singapore and Malaysia, as well as weekends. Jonker street is far more lovely and quieter during day time.
---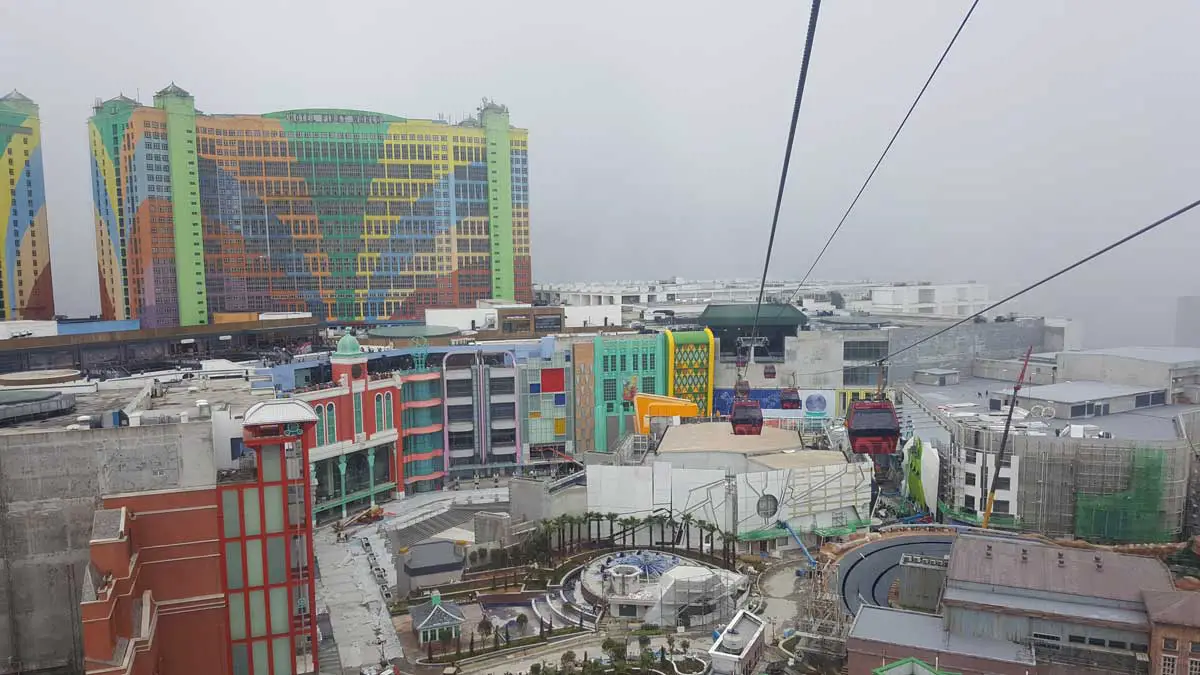 16) GENTING HIGHLANDS
By Nuria of Subealanabe.com
WHAT I EXPECTED
During our visit to Kuala Lumpur temperatures never got below 30 degrees. It was definitely one of the hottest cities I visited in Asia. We were told that to get away from this infernal heat, we should go to the Genting Highlands, a very famous hill station among KL-ites. It's a resort located on a hill about 1,740-meters-high. I expected fewer people, more calm and more nature, also because there is a temple up there.
WHY I HATED IT
Genting Highlands is super touristy and also a waste of time. Why? To start with, between bus and cable car, you have to waste at least one hour to get there. When you go up, it is very likely that you won't enjoy the views because it is usually cloudy or foggy. Also, you'll be cold, too! And it is likely that if you are in Southeast Asia, as is logical, you'd only have packed summer clothes.
If you expect to find romantic nature and tranquillity typical of unspoilt mountains in Genting Highlands, forget about it! Genting Highlands is capitalism materialized in a commercial complex full of … stores.
On this hill, there are also hotels, restaurants, a casino, a golf course … they even have an area where they rebuild European architecture villages, spending the winter with cold and snow. Completely surreal and artificial!
You may find it attractive but the only thing that awaits you in Genting Highlands are hordes of people eager to buy, shops full of tourists, franchise food at exorbitant prices, and cold, very cold. Any of these things you could find in any mall in Kuala Lumpur with much more tranquillity and nearby your accommodation.
By the way, the first Twenty Century Fox park on the planet is expected to open in Genting Highlands by 2020. This theme park should have about 25 promenades and attractions related to mythical Fox movies like Night at the Museum or Planet of the Apes. However, the project is paralyzed … will it ever be completed?
IF YOU REALLY MUST GO
Avoid going without warm clothes or you will catch a cold that will ruin the rest of your trip. Don't go as a day trip either, as you better get up early and see the place early in the morning, or you'll have to stand in line for a long time to catch the cable car. If you travel on a budget or as a backpacker, you better avoid eating here because it is quite expensive.
---
Worst Places to Visit in Singapore
Singapore is the diamond head of Southeast Asia: digital, technological, ever beautified and always trendy. We try to visit as less as we can, regardless of its interesting art events, festivals, and international shows coming through town. Singapore's biggest problem, we believe, is its lack of authenticity: from being a swamp infested by lions to turning into the New York City of the East it's quite an evolution. And even in such a shiny place, a society that most Asians deem to be perfect, one can find some hideous surprises…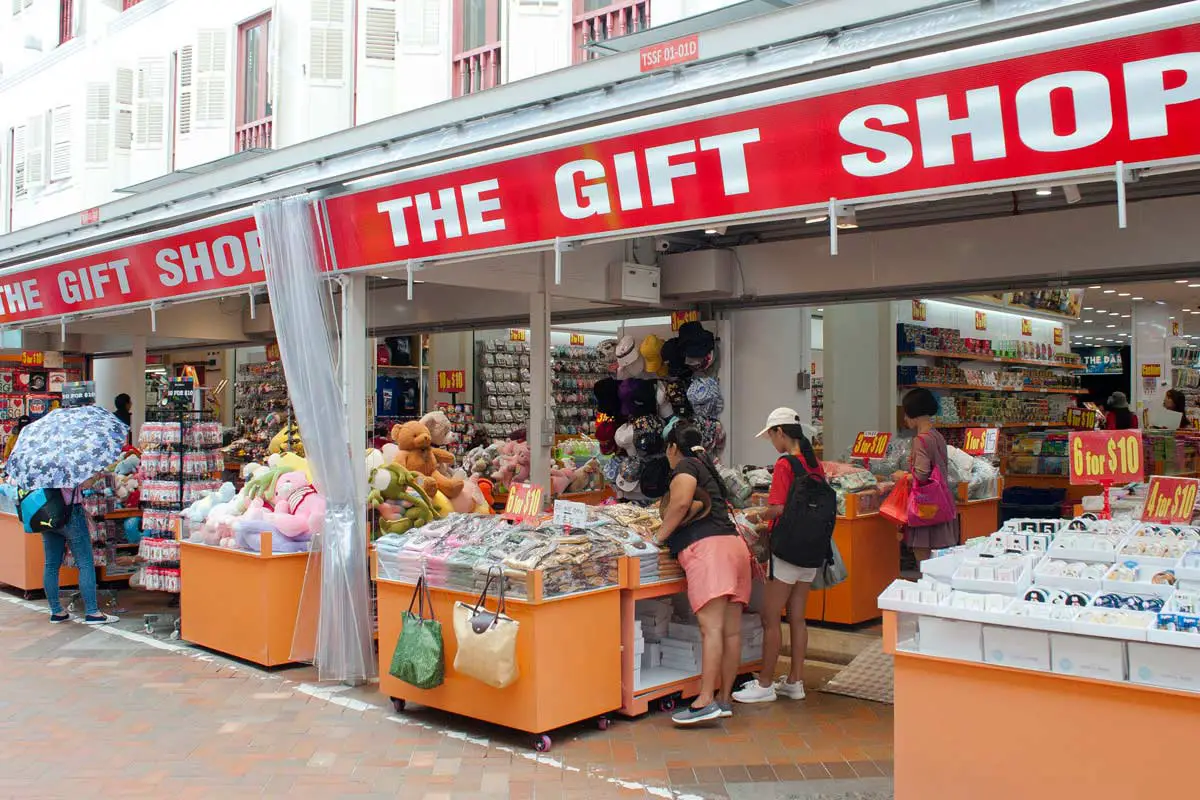 17) CHINATOWN
By James Davies of Where You're Between
WHAT I EXPECTED
A thriving Chinese community within an atmospheric and historic neighbourhood, where beautiful streets were lined with ancient temples
WHY I HATED IT
Singapore's Chinatown, or at least part of it, has been bastardised beyond recognition. Joyless and drab, the main drag of Chinatown is a husk of its former self. Whilst some of its heritage has been cynically re-staged for visiting tourists, the centre of Chinatown is as authentic as a theme park.
On exiting Chinatown MRT station, you're met by pedestrianised streets lined with shops selling complete tat and duty-free perfumes. Old ornate shophouses have been painted garishly in hideous bright colours. Miserable staff from some of the worst restaurants in Singapore attempt to entice you in by shouting at you and thrusting menus in your face. There's little that suggests the hundreds of years of history this district should be revered for.
IF YOU REALLY MUST GO, PLEASE AVOID
Avoid the main drag like the plague. Immediately head to the two incredible Buddha Tooth Relic Temple and the Hindu Sri Mariamman temple on South Bridge Road. Then venture away from the sweating throngs and explore the real Chinatown.
Wander along Chinatown's beautiful backstreets, such as Ann Siang Hill and Keong Saik Road, and admire the beautifully restored, grand old shophouses. Walk up to Telok Ayer Street and marvel at the hand-carved gold leaf detailing at the Thian Hock Keng Temple.
Call in to Say Tian Hong Buddha Shop on Neil Street, the last workshop that still carves Taoist deities by hand in Singapore. The store is now run by the grandson and great-grandsons of the original founder who opened the shop in 1896. Don't be fooled into thinking Chinatown is just a few streets of tacky tat, there's so much more to see if you wander off the beaten path.
---
The Worst Places to Visit in the Philippines
Southeast Asia's second island nation is a convoluted beauty of bone-white beaches and high cordillera mountains. We loved traveling in North Luzon, hiking from village to village, and meeting the Igorot cultures. But elsewhere, in places like Angeles, Cebu City and downtown Manila, the Philippines have a reputation for hedonistic beach life, easy women (which turns out are professional hookers, not regular and Catholic Filipinas) and easier guns. In the outlying islands, overdeveloped paradise beaches have turned into touristic eyesores. The most blatant example is the dumbell shaped island of Boracay, which closed for six months of recovery in 2018 and still sees an uncertain future. Truth be told, Boracay is not alone: please think twice before visiting these places as you plan your next trip to the Philippines. With thousands of unexplored islands and beaches, we are certain you'll have better places to go.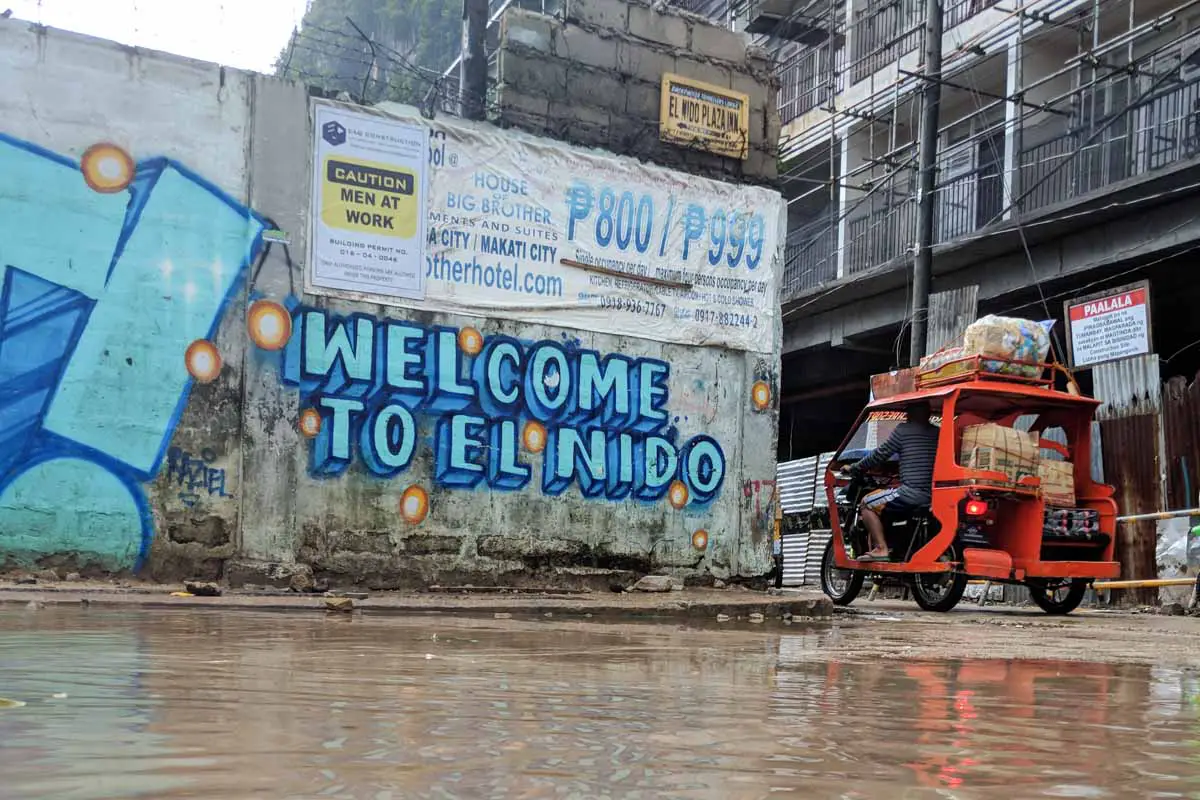 18) EL NIDO, PALAWAN
By the Wandering Wheatleys
WHAT I EXPECTED
I had seen so many beautiful photos of El Nido on Instagram so I was absolutely dying to see it for myself. I couldn't wait to jet around on my own private boat while admiring the massive limestone cliffs jutting up from the turquoise blue water. I pictured lounging on a pristine beach with an ice cold coconut in my hand, eating fresh fish and enjoying myself immensely. I was wrong.
WHY I HATED IT
For starters, I got sick. Really sick. And you probably will, too. The infrastructure of this small town hasn't been able to catch up with the influx of tourists, so the water and the sewage aren't properly separated. I was so careful because I knew it was coming, I even brushed my teeth with bottled water in an effort to avoid the inevitable. But alas, I spent many hours of my tropical beach vacation on the toilet.
And that jetting around on my own private boat? The boat operators in El Nido all follow the same schedule and route. You can pick from Tour A, B, C, or D. And the minute your boat arrives at one of the destinations along the route, a hundred other boats are pulling up at the same time. Tour customization is virtually impossible so you'll have to share that beautiful beach with hordes of other tourists.
And to top it all off, the town of El Nido is extremely overpriced. Budget travel here is impossible as even the dumpy, rundown hotels are outrageously expensive. And the town itself is lackluster, with no real beach to speak of and constant ongoing construction. Most of the restaurants serve bland, Western food and since there are no sidewalks, you'll be walking out in traffic everywhere you go.
IF YOU REALLY MUST GO, PLEASE AVOID
Getting any of that putrid water in your mouth. And bring some Pepto-Bismal, you'll thank me for it.
---
19) CEBU CITY
By Margherita Ragg of The Crowded Planet
WHAT I EXPECTED
We decided to include Cebu City in our itinerary not just for practical reasons, since we planned to travel around Cebu Island for part of our month-long trip to the Philippines, but also because two of our friends raved about the food scene, colonial architecture and cultural festivals. On top of that, Cebu City is around the corner from Mactan Island, a great diving location, and it's well located to visit other top natural locations in Cebu Island.
WHY I HATED IT
I do love Southeast Asian cities, and the crowds and traffic don't really bother me, but Cebu was the busiest, most traffic-congested place I had ever seen. Walking around was an absolute nightmare, with little or no sidewalks, and cars, tricycles and jeepneys zipping everywhere. There was not much to speak of in terms of attractions, save for the Santo Niño de Cebú church, which is really worth seeing. Besides that, my memories of Cebu are just traffic, pollution and rubbish. There were a few shopping malls, and all the food we had was subpar. I normally try to find something positive in every place I visit, but I just didn't get Cebu City!
IF YOU REALLY MUST GO, PLEASE AVOID
The city centre. Stay near the airport instead, or base yourself in nearby Mactan Island. At least, you'll enjoy nice sunsets and stay away from the traffic.
---
The Worst Places to Visit in Vietnam
Vietnam is a beautiful country that has a bit of everything, from the long beaches near Nha Trang and Danang, to the beautiful karst peaks of Ha Giang close to the Chinese border. But once in Vietnam, your best bet is trying to steer away from its most iconic and famous sites, because over tourism here is not to be taken lightly. On the first time I visited in 2007, I remember a backpacker hop-on-hop-off bus, making a beeline from Hanoi to Ho Chi Minh City for a few dollars. The experience, of course, was miserable, with touts grabbing you as an open wallet even before you had time to step off the bus. In a decade, things have just gotten worst: please avoid these places if you want to have good memories of the 'Nam.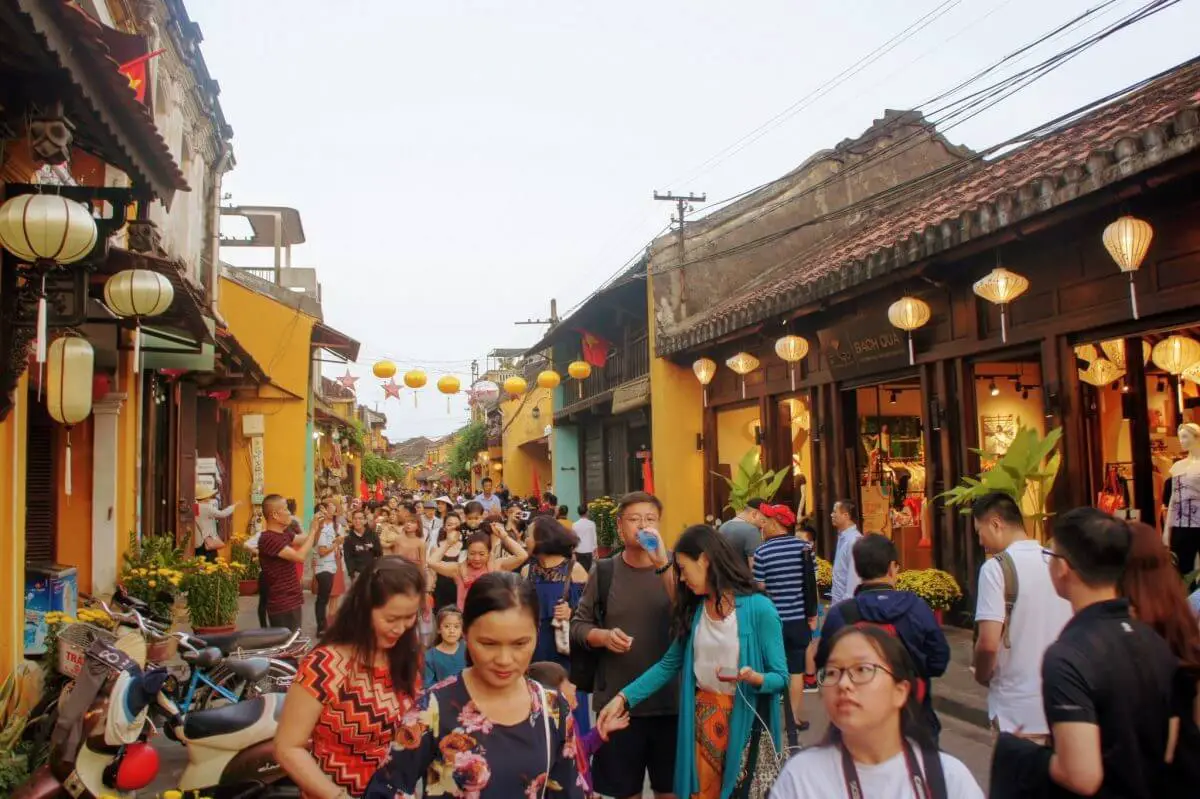 20) HOI AN ANCIENT TOWN
By Shelley Lee of Travel-Stained
WHAT I EXPECTED
Hoi An's Ancient Town is a perfectly preserved example of a major Southeast Asian trading port from the 16th and 17th centuries. It has the UNESCO World Heritage site listing to prove it. I'd imagined wandering slowly down winding laneways, admiring exquisite silk lanterns, heritage buildings and religious sites, or enjoying a leisurely boat ride down the Thu B?n River. The reality was painfully different.
WHY I HATED IT
The translation of Hoi An is "peaceful meeting place," but nothing could be further from the truth. Just try to go for a "peaceful" walk through the narrow streets of Hoi An Ancient Town. You'd be lucky to walk 10 metres in 15 minutes. You're guaranteed to see more solo female travellers vying for selfies, massive Chinese tour groups, and drunk backpackers wearing conical non la hats, than actual Vietnamese people. As you battle the crowds, you'll be assaulted by touts selling knock off Vietnamese lanterns, glow in the dark toys, and overpriced street food. Authentic Vietnamese town? Yeah right.
IF YOU REALLY MUST GO, PLEASE AVOID
Traveling there during major Asian holidays, like Lunar New Year or Tet. At these times, tourists from all over Asia head to Hoi An and the streets are literally teeming with masses of sweaty humanity. And for the love of god, please don't buy overpriced neon bunny ears and take selfies in front of historic buildings, unless you're under the age of 5.
---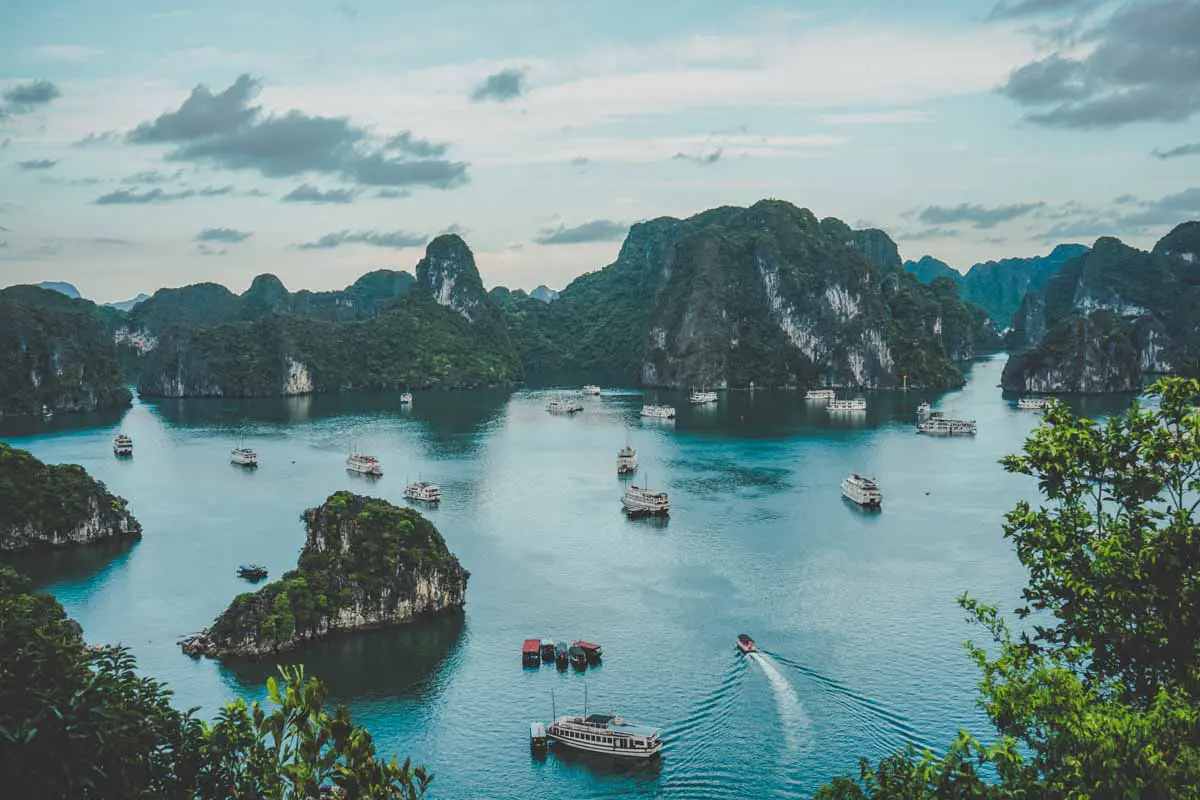 21) HALONG BAY
By Carine & Derek of We Did It Our Way
WHAT I EXPECTED
When we went to Vietnam, there was one place we were super excited to visit from the get-go: Halong Bay. Those impressive limestone karsts that jut out of the water, giving the whole place a magical, mythical vibe. When we got to Hanoi, we immediately booked our 2-night/3-day trip to Halong Bay. This was supposed to be the highlight of our 3 weeks in Vietnam.
But once we got to the Bay, we quickly realized that this was not going to be the trip we had anticipated.
WHY I HATED IT
Thousands of people being directed like cattle to hundreds of boats. The sheer number of tourists that flock daily to Halong Bay is just downright scary to see. Each one lugging a huge suitcase, unaware of the people around them. Pure chaos!
Once you get on the boat, you would think the insanity would stop, but now, you have to wait, along with hundreds of other boats, to get out of the harbour and into the bay. As vast as the bay is, most areas are closed off to tourists, so you are constantly surrounded by other boats. Every stop you make to visit a viewpoint, or cave, or whatever, you are constantly ushered along with hundreds of other people. This just takes away from the whole experience.
And we haven't even touched upon the amount of food wasted on these boats and the polluted waters. Each boat creates so much waste to ensure that everyone is well-fed, which isn't a bad thing in itself. However, after every meal, we would see plates and plates of untouched meals being sent back to the kitchen and dumped into the waters.
You may argue that this is food for the marine life there, but with that food, we saw plastic gloves, kitchen utensils and broken plates still floating around the waters.
IF YOU REALLY MUST GO, PLEASE AVOID
This trip to Halong Bay was eye-opening and scary all at the same time. To see such a beautiful place overrun by tourists and destroyed by overcrowding and pollution is heart-breaking. Our recommendation would be to avoid Halong Bay altogether, or to go for a 1-night trip if you really want to see it. Another option is to head to Bai Tu Long Bay or Lan Ha Bay instead. Both are just as beautiful but not as crowded.
---
The Worst Places to Visit in Myanmar
Myanmar, also known as Burma, has been an impenetrable, closed nation for many years, squeezed under the tight grip of a military junta who ruled the nation as its glove puppet. Opening up to tourism in the late 1990s has not done the country any good. This includes the release of political leader Ang San Suu Kyi, who still turns a blind eye to the horrible genocide of the Rohingya minority in Myanmar's Rakhine state. If you ask us, it's better not to visit Myanmar now, avoiding bringing money to a nation that's developing too fast and making all the wrongest choices. But if you really decide you must go, at least avoid going here.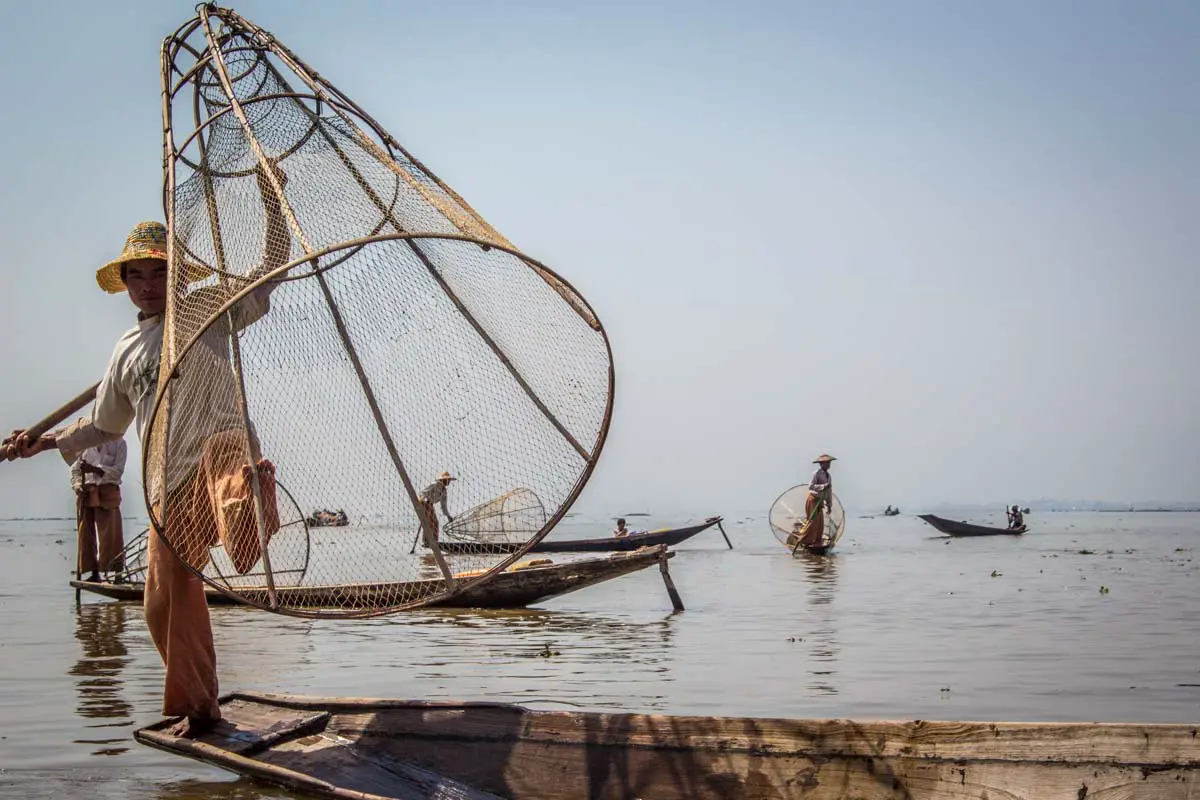 22) INLE LAKE
By Michael of Time Travel Turtle
WHAT I EXPECTED
A beautiful lake with scenic views across the water to small green islands. Local communities living on houses built in the middle of the lake, with fishermen out on their boats to catch the day's food.
WHY I HATED IT
The only way to visit Inle Lake is by boat and the local businesses here know this. So, with a commission-hungry captain in charge, you will just be taken from shop to shop, with no attempt to give you an authentic cultural experience. The blacksmith is clearly not a functioning site, with a couple of guys crouched over a small fire and then multiple large rooms of souvenirs to buy; the fishermen aren't trying to catch anything except a tip for posing for a photo; and there are huge crowds of boats outside the restaurants that give the tour companies the most kickback, not that cook the best food. You can't blame the local communities for wanting to earn money from the visitors but a more sustainable and authentic masterplan for tourism here would be better for everyone!
IF YOU REALLY MUST GO, PLEASE AVOID
The shops that use women from the Padaung tribe, who lengthen their necks with metallic rings, as an enticement to visit – before then pressuring you to buy things. There are different explanations of why they are here (whether it was their idea, or whether they were paid to come, for instance) but it is a fact that they are not indigenous to Inle Lake and are just here as an attraction for tourists.