Kerala, on the southwestern tip of India, is one of its most visited states, and also the one with the highest literacy rate. There are many places to visit in Kerala, especially for those who love nature: from hidden backwaters to jungle and dense forest, Kerala is full of beautiful places and tons of green, lush landscapes.
The thing is, when planning a Kerala itinerary, most people always end up going to the same tourist places in Kerala. The most famous is probably the Alleppey houseboat experience: these days, with about 1000 houseboats floating in Kerala's most famous backwaters, we believe it's not that great of an experience. Who likes to share beautiful nature with a bunch of other tourists, most often having to listen to their blaring techno cannonades? And more importantly, who likes to share space and time with boatloads of drunken, chain-smoking Indian tourists? No way.
But if you are looking for a different itinerary for your Kerala trip you are in luck: we know some of the best unexplored places in India, and if you are struggling for ideas, this post describes a cool, unique and alternative Kerala itinerary, one that will really bring you where very few tourists go, and will show you some beautiful, offbeat places to visit in Kerala. It's a 10 day Kerala trip itinerary that will reward you with a much more relaxed and authentic Kerala experience than what most tourists find in Kochi, Alleppey, Munnar and Varkala.
Please note that we did this trip between June and July 2019, during the so-called "Kerala rainy season", but we can guarantee you can follow our Kerala itinerary all year round. Well, we may have been lucky — or we have to blame global warming — but we didn't see much rain at all, and when we did, it was mostly during the night. The result was even greener and lusher Kerala landscapes, even fewer tourists, and lower accommodation prices.
This Kerala itinerary can be completed in 10 leisurely days — but you could certainly stop longer at any of the places we mention, stretching it to a very relaxed two weeks itinerary. We started and ended in Kochi, where we flew with AirAsia. You can check the best flight deals to Kochi on 12GoAsia, a site that we often use to secure our own flights.
But without further ado, please dive deep into our suggestions to customize your alternative Kerala itinerary. And if you go on this trip, please let us know how you liked it in the comments section below.
Off the Beaten Track 10 Day Kerala Itinerary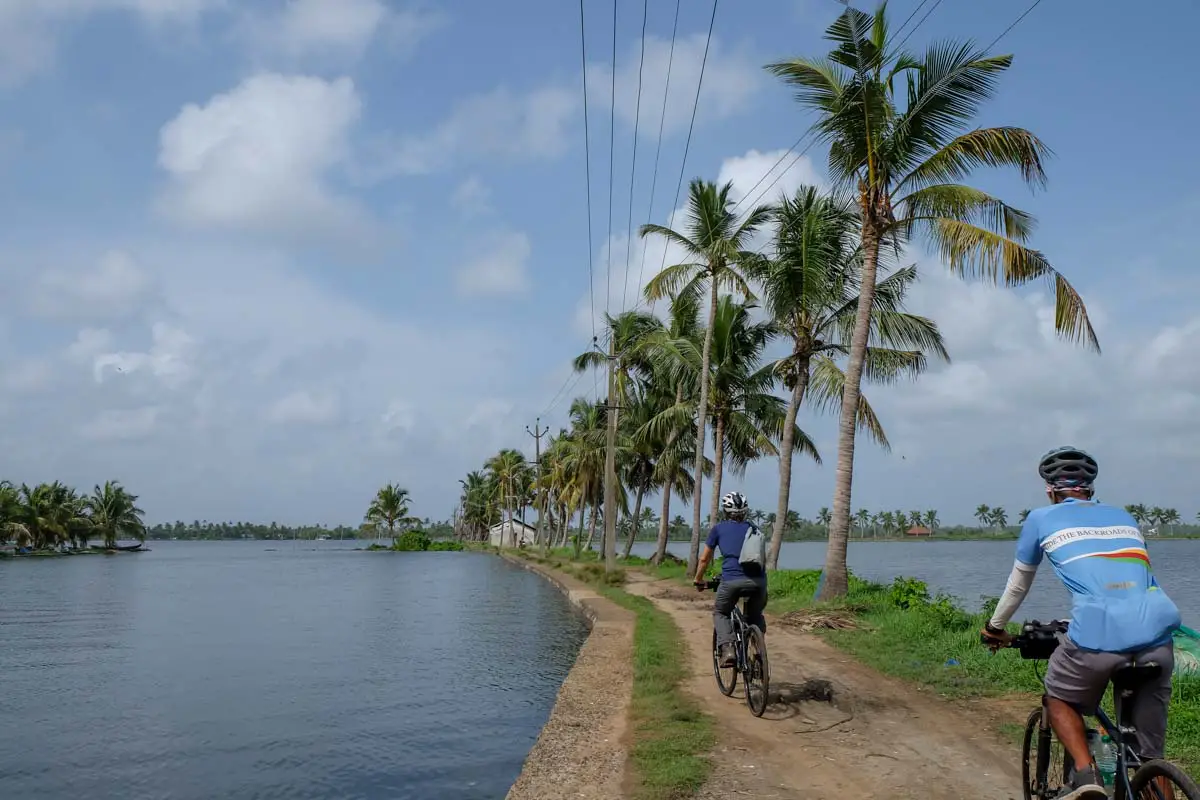 Everyone goes to Kochi to see its Fort and Mattancherry, the ancient Jewish quarter. They are two very interesting parts of town that somewhat resemble George Town in Penang, Malaysia, where we live. When in Kochi for the first time, you can stroll to the iconic Chinese Fishing Nets, hop at St. Francis Church, or have Western food and coffee at any of the many bars and boutique hotels that have popped up everywhere in the past few years.
A much more interesting way to see Kochi, we believe, is to strike on a bicycle tour of Kochi backwaters. You'll see undisturbed canals and backwaters, villages with their own unexplored fishing nets, buffaloes and endemic birds in their natural habitat, not mentioning you'll have a real insider peek into the life of real local fishermen. The best part is that practically nobody knows or cares about this area of infinite beauty, which lies only 10km south of Fort Kochi. You can strike off on a bicycle by yourself, but going with a guide who can show you around the back canals, speak the language, and routes is a better investment of your time. Click on the link above to read our complete guide to visiting Kochi backwaters with Art of Bicycle Tours, and make your decision.
Where to Stay in Kochi
Kochi is one place that's best experienced splurging a little. We can recommend two good places we stayed at: the first is the Waterfront Granary, an ancient storage room for wheat which was converted into a boutique hotel cum memorabilia museum. It's set on the waterfront in Mattancherry, and also has a private boat for short cruises in Kochi's bay. The second is the gorgeous homestay the Francis Residence, really a 5-star property with an affordable price tag. You'll have beautifully decorated en-suite rooms with small private balconies, and a knowledgeable and cheerful host who worked for many international hotels.
Check out other best offers and prices in Kochi on Hotels Combined, the hotel price aggregator we use a lot to score the best deals when we travel.
Day 2 and 3: Explore Kasaragod District with its Temples and Forts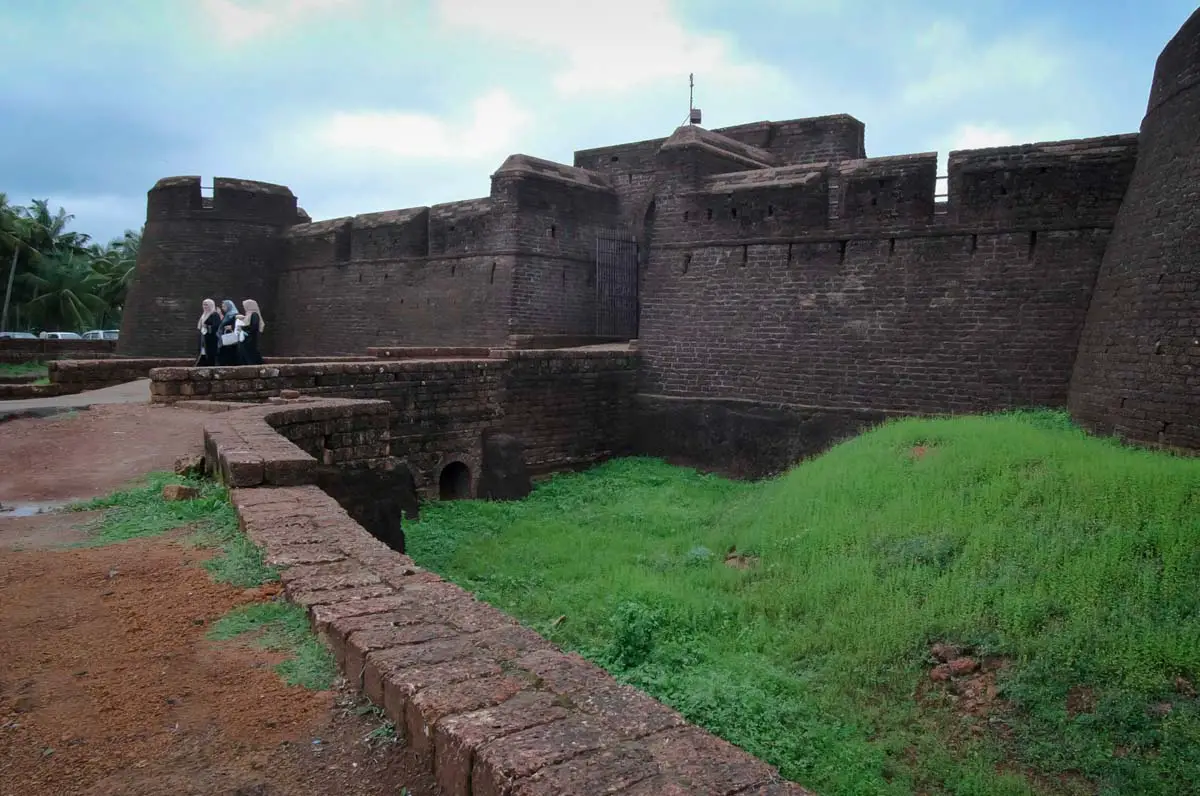 Everyone flies into Kochi and proceeds south to Alleppey and Varkala beach, but there's so much more unexplored beauty in the northern half of Kerala. Start in Kasaragod district by taking a train to Kanhangad(reserve your tickets on 12GoAsia, which accepts all major international credit cards), which is right next to Bekal town and its two 17th century forts. The area also has unspoilt beaches and supreme food — without mentioning the series of excellent homestays promoted by government-backed SMILE (Small and Medium Industries Leveraging Experiential Tourism).
Also don't miss the Ananthapuram Lake Temple, which soars from a pond inhabited by a 100-year-old vegetarian crocodile, and the Malik Ibn Dinar Mosque, the resting place of the Muslim ruler of the same name who brought Islam to the shores of Malabar.
Where to Stay in Kasaragod
We stayed at Bekal Fort Homestay, an excellent property set only 2 km away from Bekal Fort and its main beach. The rooms are spacious and have all the bells and whistled of higher categories of hotels, but what's great here is the chance to spend time with the family, sampling the delicious and home-cooked North Malabar food amiably prepared by host Anoop's mother. He can also organize transportation to visit all of Kasaragod very scattered sites.
Check out other best offers and prices in Kasaragod on Hotels Combined, the hotel price aggregator we use to score the best hotel deals when we travel.
Day 4: Kayak on the Valyaparamba backwaters of Payyanur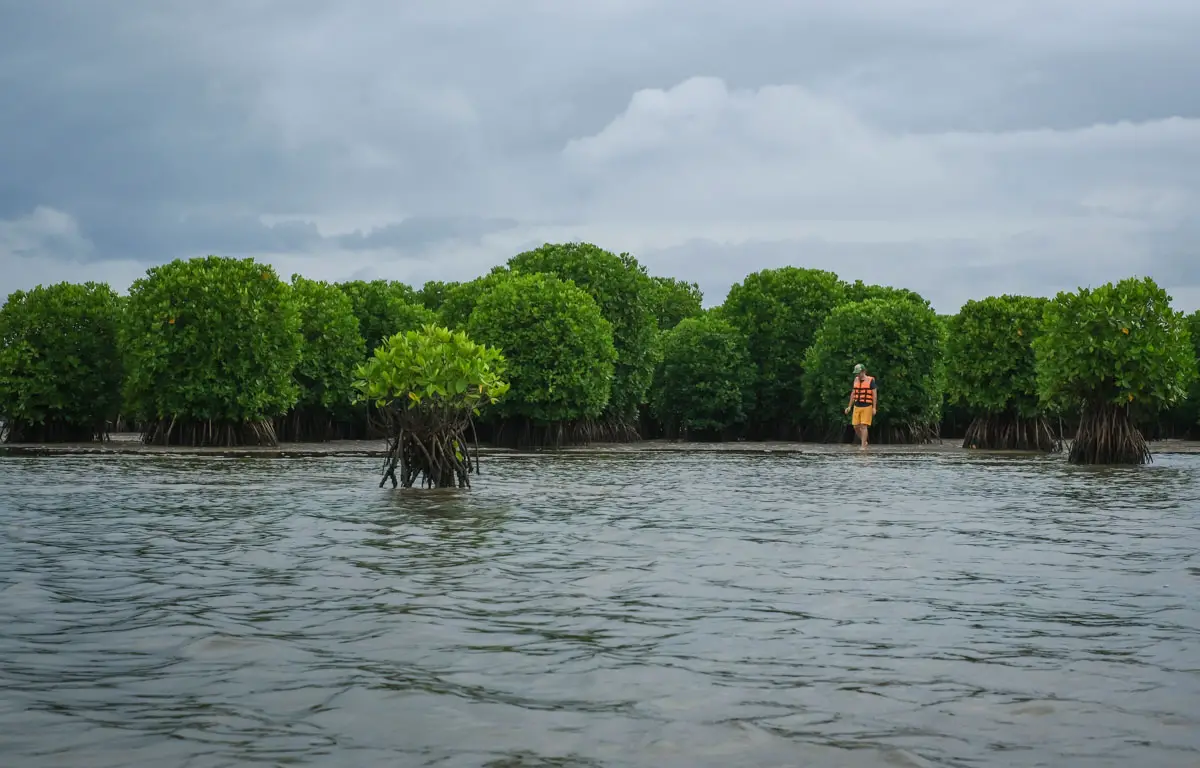 After Kasaragod, catch a one-hour bus ride south to the town of Payyanur, set at the side of the still unexplored Valyaparamba backwaters. The best way to explore these off the radar backwaters is striking out by kayak with Rahul and Jithin, two local guys who run excellent morning tours to see Valyaparamba at its most glorious. The tours last around three to four hours, bringing visitors to the centre of the backwaters, where the eerie sight of a cluster of mangroves soars in the midst of the bay. With the morning low tide, one can leisurely walk among these trees, literally feeling transported in an odd natural world of its own.
Where to Stay in Payyanur
The best and only boutique accommodation in town is the Swastikam Heritage Inn run by Rahul and Jithin and set in a leafy side road up to the main drag. With only four large rooms, each one inspired by a different step in the enlightenment of the Buddha, it's renovated from an old house and still retains its original features and architecture. We don't recommend staying anywhere else in Payyanur, especially when considering that the price is quite modest for what you get.
Check out other best offers and prices in Payyanur on Hotels Combined, the hotel price aggregator we use to score the best hotel deals when we travel.
Day 5 and 6: Beach, Food and History in Kannur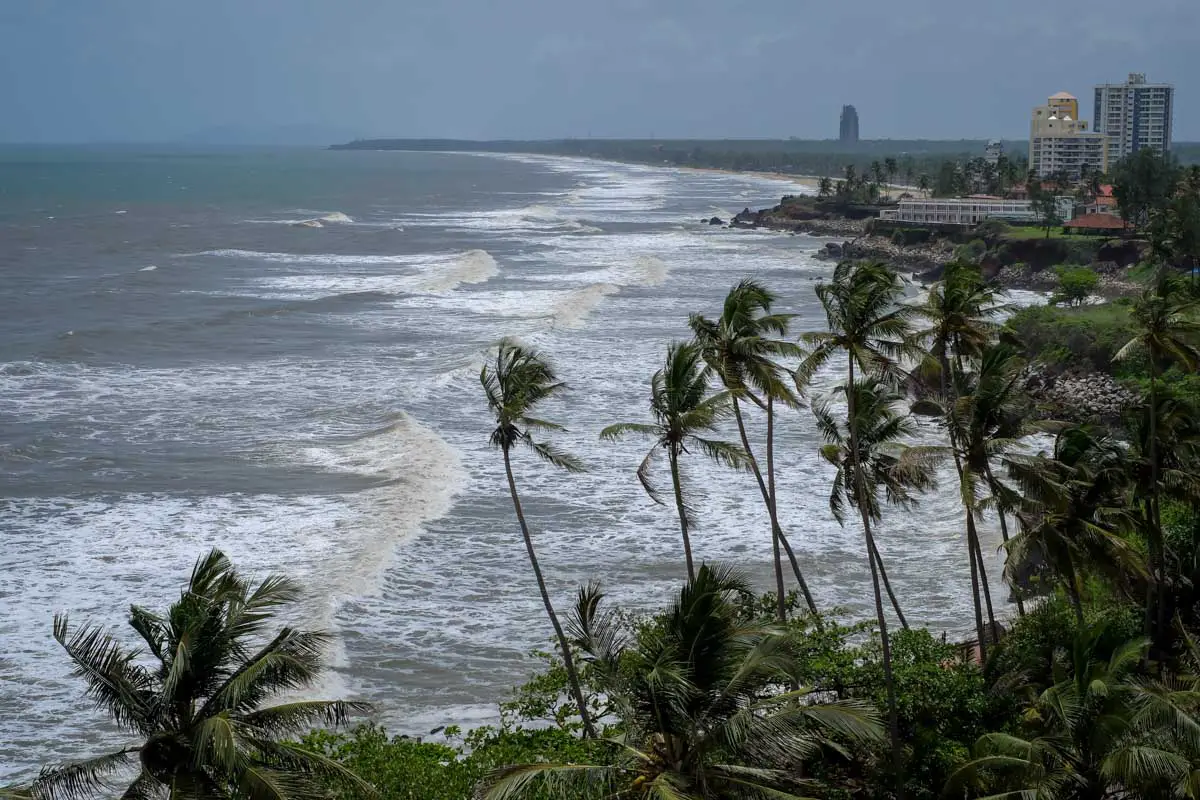 Proceeding south, the next major centre is Kannur, with its bounty of beaches and many historical sights. First off, there's another 17th-century fort here, St. Angelo, which was once controlled by the Portuguese. Nearby Cannanore's Lighthouse gives an encompassing view of the area's long, curvy beaches, among which Payyambalam stands out as a local's favourite hangout. Don't miss a visit to the Arakkal Palace, the ancient home of an influential local Muslim dynasty, which offers visitors a real insight into the historical importance of the North Malabar coast.
Where to Stay in Kannur
We recommend staying at another SMILE property, Kannur Beachway Homestay, run by a happy family that truly love to engage with their guests. If you choose to take your meals here, you will be spoiled by Sindhu's delicious and zesty North Kerala cuisine, from meat and potato stew, to hand made puttu and all sorts of curries.
Check out other best offers and prices in Kannur on Hotels Combined, the hotel price aggregator we use a lot to score the best hotel deals when we travel.
Day 7 and 8: Find nature and ethnic minorities in Wayanad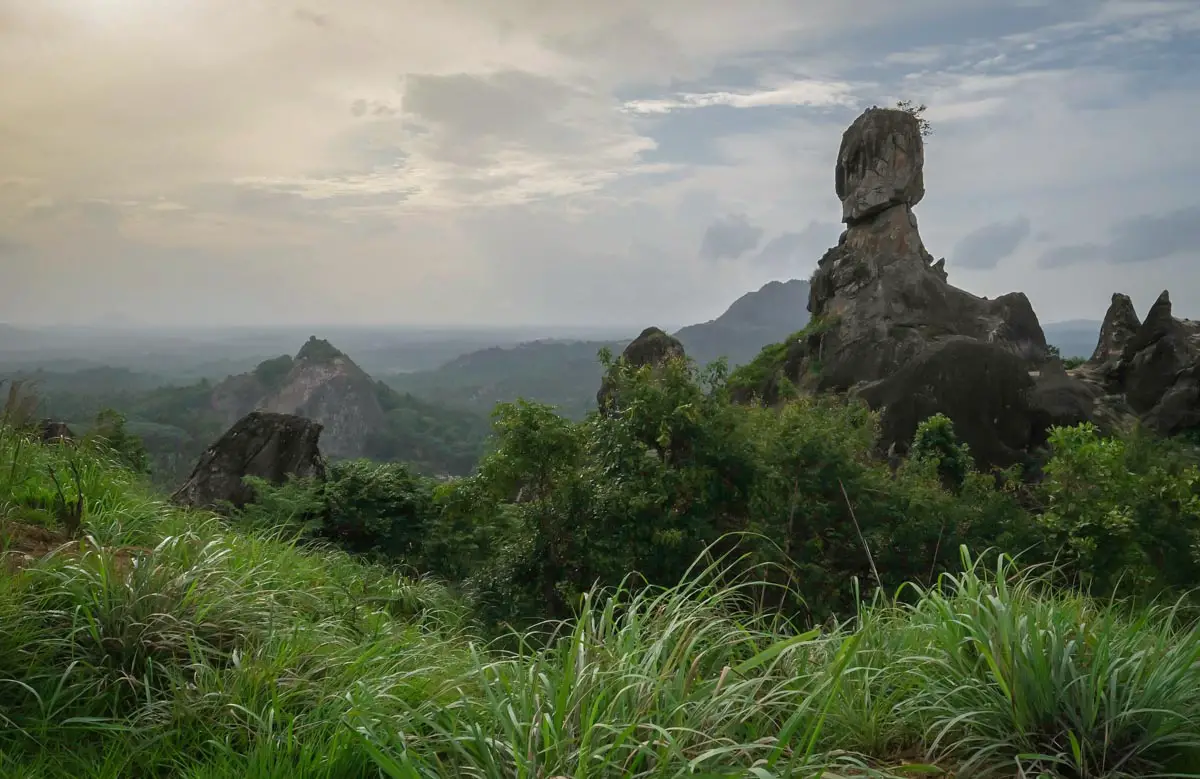 Leave the coast and catch a bus inland from Kannur to Wayanad, North Kerala's own hill station. A hidden paradise for the Bangalori IT professionals who flock here to relax on weekends, Wayanad sees very few foreign tourists — as of now, that is.
Wayanad is a spread out area, and buses arrive at the cool named town of Sultan Bathery (yes, that's where an old sultan fought a battle). If you have an international motorbike driving license, you may rent a bike here to explore the area, otherwise, rickshaws are the other more expensive way to go. Don't forget the Edakkal Caves, the area's archaeological wonder, with ancient petroglyphs that testify the existence of a forgotten civilization. Not far away is Phantom Rock, a perfect viewpoint to take in the whole valley, dominated by a stone pillar reduced to the form of a "ghost" by mining and the elements. It's a haunting, beautiful place to go take in the grandeur of Wayanad's countryside.
Where to Stay in Wayanad
There are many very good hotel options in Wayanad. Eddakal Hermitage, set right below the caves of the same name, has beautiful rooms and chalets set on a jungly slope with unparalleled views over the valley. Their "cave restaurant", with more than 200 candle lights, is a fantastic treat for any couple.
Vistara Resort offers a different experience, with large rooms set in two wings and a terrace restaurant, all nestled on a quiet bend of the Karapuzha lake.
For a more relaxed, artsy and local experience, try the Karaphuza Lakeshore Resort, which is located next to a lake viewpoint and in a couple of kilometers from tribal villages. It's run by energetic host Lintto, who takes pride in showing people around its patch of Wayanad countryside and is open to hosting artists and people who can somehow contribute to embellish his place. Contact him for more information.
Check out other best offers and prices in Wayanad on Hotels Combined, the hotel price aggregator we use to score the best hotel deals when we travel.
Day 9: Marvel at the Uru boat making traditions of Kozhikode (Calicut) and hit the beach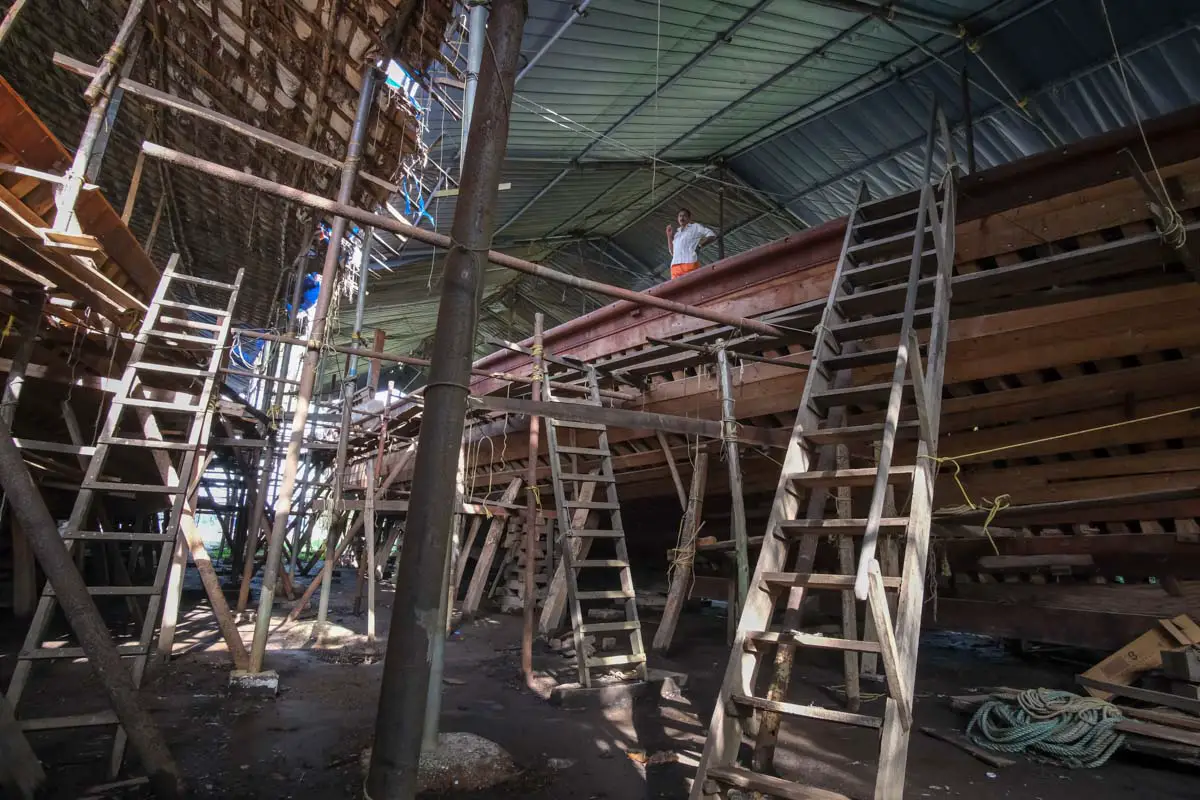 Most people treat Kozhikode as a mere stop to get on an onward bus or train back to Kochi, but we think you should linger longer, at least for a day, to try the excellent local food and visit the shipyard of the uru (meaning "fat boat") boat makers in Beypore, only 10km to the south. Local Couchsurfer Sushil Das recommended we checked that out, and he was right. It's easily reachable by public bus from the town center [How to get to the Beypore Uru shipyard: Take a bus to Manajera junction first, and then one to Beypore. Get off before the town at the BC Road junction, and walk for about 500 mt to the town hall. Walk up the path to the left of the building, and you'll bump into the shipyard. Total cost for the trip is only INR 20].
This ancient tradition goes back to the time of India's maritime trade with Mesopotamia and until today, it's still done entirely by hand. Now the boat makers prepare the fat boats for Qatar, where they are still used as tourist and commercial cruise vessels. You can walk to the shipyard anytime during the day, and someone will be there. They are usually keen to let you have a look around. But for in-depth explanations, you'll need to have an Indian friend conversant in Malayalam with you.
Once back in town, don't miss to catch a sunset at Kozhikode Beach, where the locals flock after work to enjoy the breeze and the street peddlers selling shaved ice and fruit juice. Like in many other parts of India, the sea may be a bit too rough to swim, but the beach is long and filled with people, and definitely a nice place for some local encounters and sampling the street food Kozhikode is well famous for.
Where to Stay in Kozhikode
Check out the best offers and prices of accommodation in Kozhikode on Hotels Combined, an hotel price aggregator we use a lot to score the best deals when we travel.
Day 10: Why you shouldn't take an Alleppey Houseboat: How to Discover the lesser-known Kerala backwaters and canals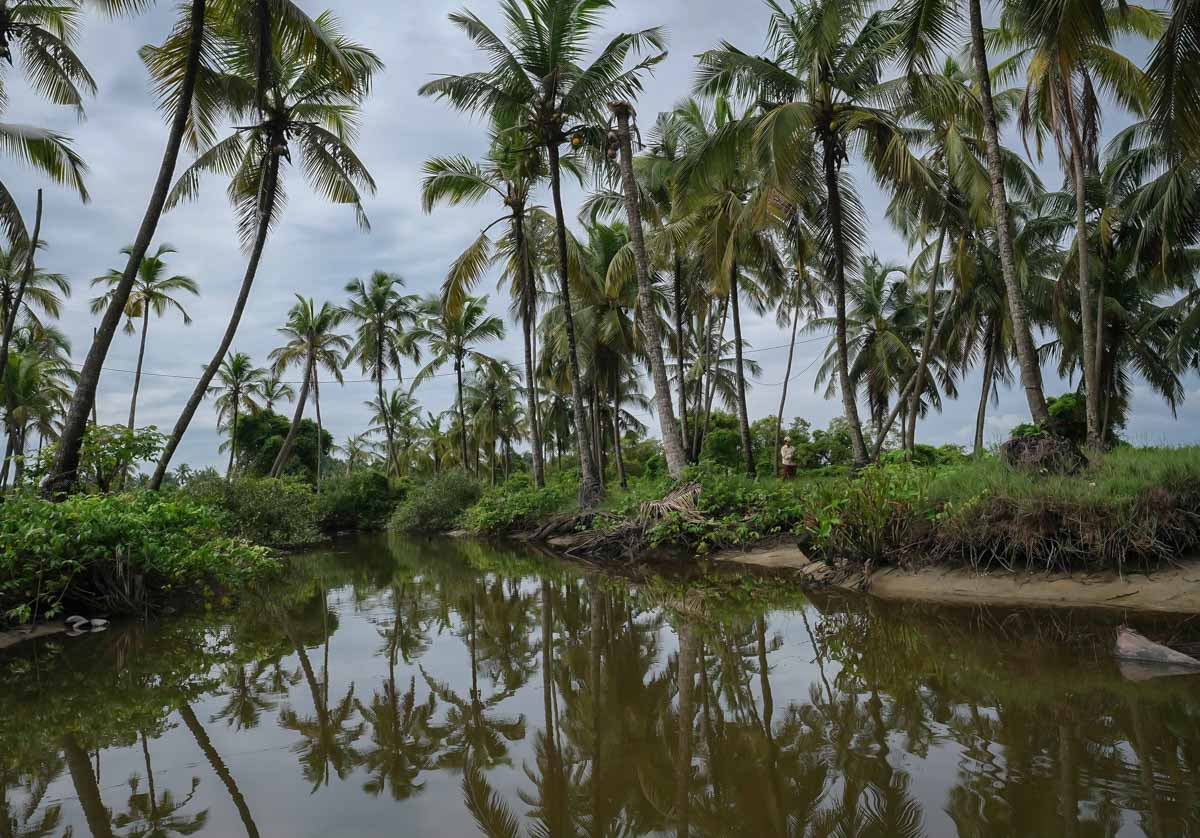 Alleppey is famous for its houseboats, but there are many, way too many floating around these days. The best antidote to experience Alleppey's beauty without the tourists is to strike off at 6 am on a kayaking tour with established local operator Kerala Kayaking. If you don't mind paddling by yourself, this company offers a fantastic 4-hour tour, which includes breakfast and pick up and drop off to your hotel, and that will truly make you experience life on Kerala's most famous backwaters. Their guide, Mr Samson, is very knowledgeable and fun and will tell you all about life on one of the most beautiful places in Kerala.
Where to Stay in Alleppey
We opted for a backpacker hostel, Dream Nest Guesthouse, which has clean doubles with en-suite bathrooms and a social yet quiet vibe, and is in 20-minutes walking distance to the beach ad the lighthouse.
But Allepey has plenty of other hotels, guesthouses and of course, houseboats. Check out the best offers and prices in Alleppey on Hotels Combined, an hotel price aggregator we use a lot to score the best deals when we travel.
Otherwise, you can always return to Kochi where you'll most likely take your return flight from, and check into one of its many excellent boutique homestays and guesthouses.
Useful Tips to Travel in Kerala
Kerala is a safe Indian state to travel in, with a solid tourist infrastructure which caters to both backpackers and mid to high range tourists. You can find anything to suit your Kerala itinerary, from private transport by taxi, to public buses and trains — note well that these only run up and down the coast from Trivandrum in the South up to Kasaragod to the north, and continue either in Karnataka or Tamil Nadu. Check here for Kerala train schedules and prices — you can buy any train tickets using your international credit card.
Booking Trains in Kerala
We have already published a guide on taking sleeper class trains in India but in Kerala, given the short distances, you are not really required to book your train tickets in advance. It's easy enough to turn up at the train station, but a general class ticket, board a sleeper compartment and wait for the train controller to come and ask for a ticket upgrade. It's pretty rare that no seats are available on day trains, so no sweat. However, if you have clear dates for your Kerala itinerary, you may as well book your train tickets online using 12GoAsia and set your mind at rest.
Using the Public Bus
Kerala Road State Transport Corporation (KRSTC) buses are definitely the cheapest and most frequent you can find. No need to book: there are several departures to the main towns per each hour of the day, tickets are dirt cheap, and the good news is, even if these buses are not air-conditioned nor top of the range, you'll have quite a generous legroom. Luggage, provided you don't carry too much, is free of charge. Usually, drivers will ask you to put your backpacks in the front, next to them, or stashed in the space between the front seat and the front of the bus.
Should I book accommodation in advance?
It's totally up to you and your travel style, but having a 10 to 12 days Kerala fixed itinerary, you may as well want to book your hotels in advance. To us, the best way to do this is always compare the best prices on Hotels Combined, an hotel price aggregator that helps you find the best deals across platforms like Booking.com, Agoda, Trivago and others. You simply have to log onto Hotels Combined Kerala page, and start browsing for your destination.
---
Blogging transparency: this post contains affiliate links. These are products and services that we personally use and recommend. If you click on one and buy any service, we will get a small commission at no extra cost to you. Consider it a small way to say thanks, and keep Monkeyrockworld going.