We finally bit the bullet and travelled to Tibet by train from Xining, in Qinghai, Western China. This post describes the experience of travelling from Xining to Lhasa by train, what we believe is the most scenic — and also healthiest way, considering the potential altitude sickness issues — to reach Lhasa in Tibet.
In itself, the Qinghai-Tibet Railway, which starts in Xining (and if you go, don't forget to visit the Labrang Monastery in Xiahe)  is one of China's engineering marvels and the highest railway in the world, surpassing 5000 meters of height.
To us overland freaks, a trip on this train was a bucket list experience in itself. Here's the lowdown of the trip, with some practical suggestions and advice you should keep in mind if you are planning on catching the Xining to Lhasa train to travel to Tibet.
First off, the Red Tape: How to Get a "Tibet Visa"
Lie it or not, Tibet is a part of the PR of China, and there is no such thing as a "Tibet Visa". You need to get a Chinese visa — we applied for a Chinese visa in Penang, Malaysia— and travel first to anywhere in China.
We suggest you don't mention your plans to visit Tibet in your application: stick to general, no-fuss cities like Chengdu, Xian, Beijing and Shanghai, and you'll be fine.
You can reach Lhasa from China by flying (not very recommended due to the risk of suffering from acute altitude sickness) or catching one of the trains on the Qinghai-Tibet railway line, the highest in the world. We explain more about the process of taking a train to Lhasa below, but first, it's important to explain that without getting on a Tibet Tour, you, as a foreigner (meaning anyone who's not from China or Hong Kong) cannot travel freely and independently to the Tibetan Autonomous Region.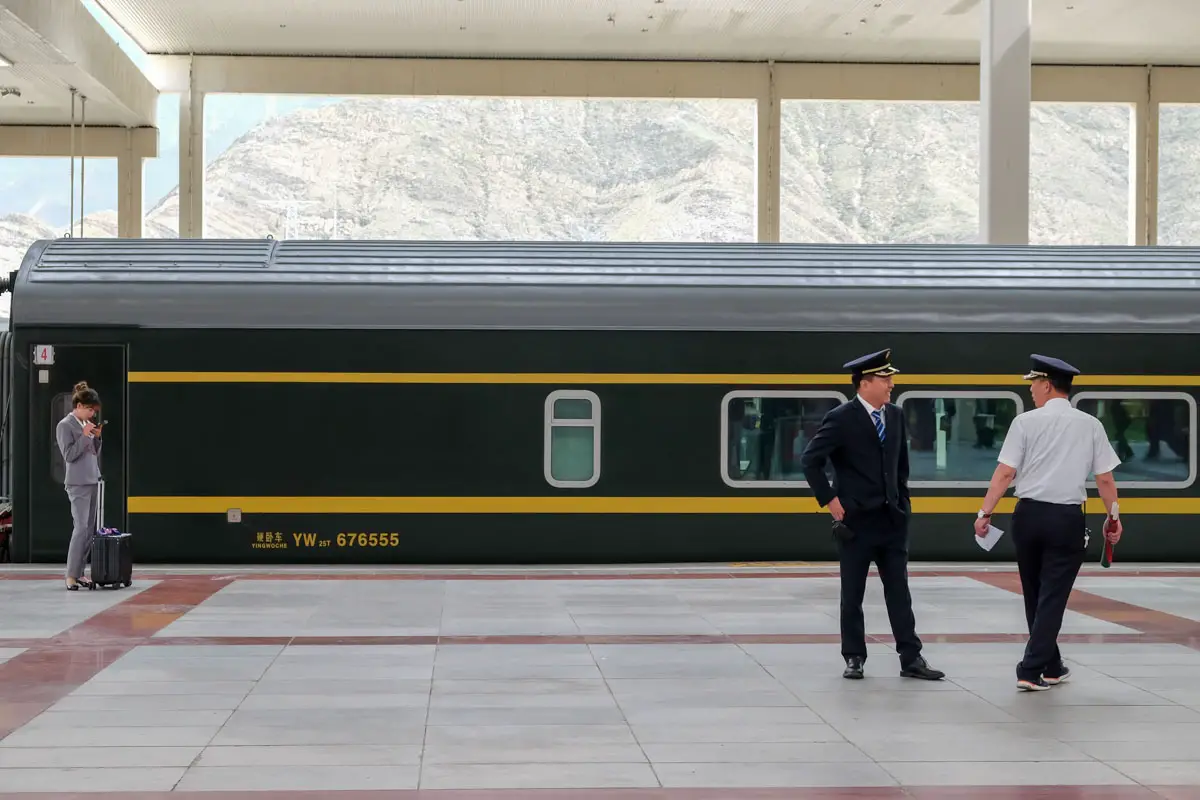 Tibet Tour: Is it really compulsory?
As we just said, yes it is. If you want to travel to the Tibetan Autonomous Region (the central and western part of ancient Tibet) you cannot do so independently. You will need to deal with a tour agency which is licensed to acquire your Tibet Travel Permit, which since March 2018 is known as the "Letter of Confirmation for Entry into the Tibet Autonomous Region of the P.R China". The cost of this Letter of Confirmation is usually included in the cost of your Tibet tour, which usually comprises of a guide, a driver and a vehicle, hotel accommodation and breakfast. Once again, please remember that you can't travel to Tibet by yourself, or you will be deported.
Even if you buy your own train ticket to Lhasa online or at a Chinese train station, showing a copy of your Tibet Travel Permit is required to enter the train station. Also, keep in mind that foreigners are not allowed to buy bus tickets to Lhasa.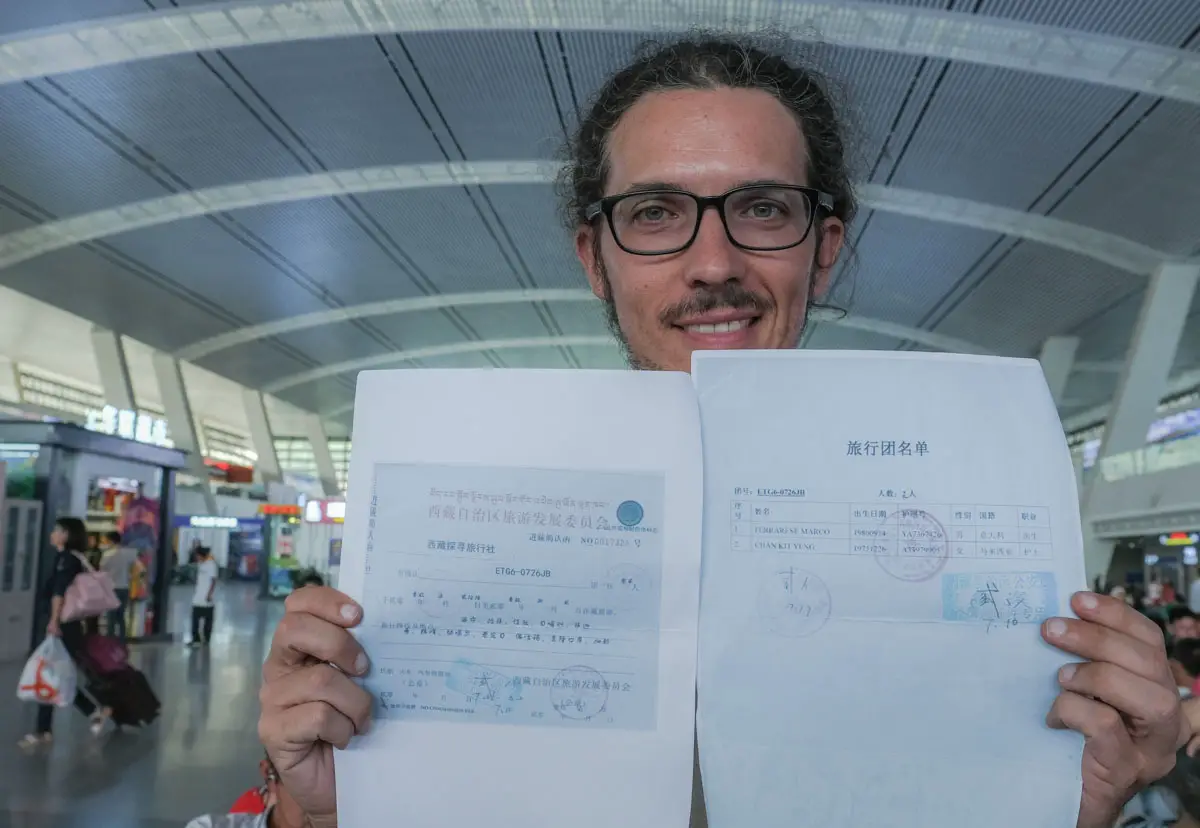 So, which company do we recommended for a Tibet Tour? We traveled with Explore Tibet, a Tibetan-owned and managed company based in Lhasa. They are one of the most established local tour operators, employing only Tibetan staff with excellent English. You'll get a lot from a tour conducted by an expert English-speaking guide, as otherwise, Tibet Tours can really be hit or miss.
Explore Tibet took care of securing our travel permit as part of our overland tour from Lhasa to Kyrong, the border between China and Nepal. We then proceeded to Kathmandu by ourselves. Their manager Sonam Jhampel sent us a copy of the permit by We Chat messenger, and we could easily print it out and carry a copy with us to Xining railway station. It was all we needed to be allowed inside the station and board our train from Xining to Lhasa.
How to get to Tibet by Train
All trains to Tibet pass by Xining Railway station at some point. The train journey from Xining to Lhasa is about 22 hours long. If you don't start your journey in Xining, you may catch your train in Chengdu, Shanghai, Guangzhou or Beijing. Just keep in mind that your journey will be a long one. For example, a train journey from Beijing to Lhasa is a 48-hour-plus affair. We love long train journeys (see our suggested stop on the Trans Siberian Railway), but we know they are not for everyone.
Xining to Lhasa Train: General Tips
First off, the standard of Chinese trains has improved tremendously over the years, and the train to Tibet from Xining to Lhasa is no exception. There's a common washbasin section that can get a bit grotty as you go because Chinese passengers have the unsavoury habit to dump their instant noodles' remains into the sinkhole, but beyond that, the general cleanliness of the carriages is pretty good. If you have ever caught a sleeper train in India or a PELNI ferry in Indonesia please forget about those because Chinese trains belong to another legacy of comfort.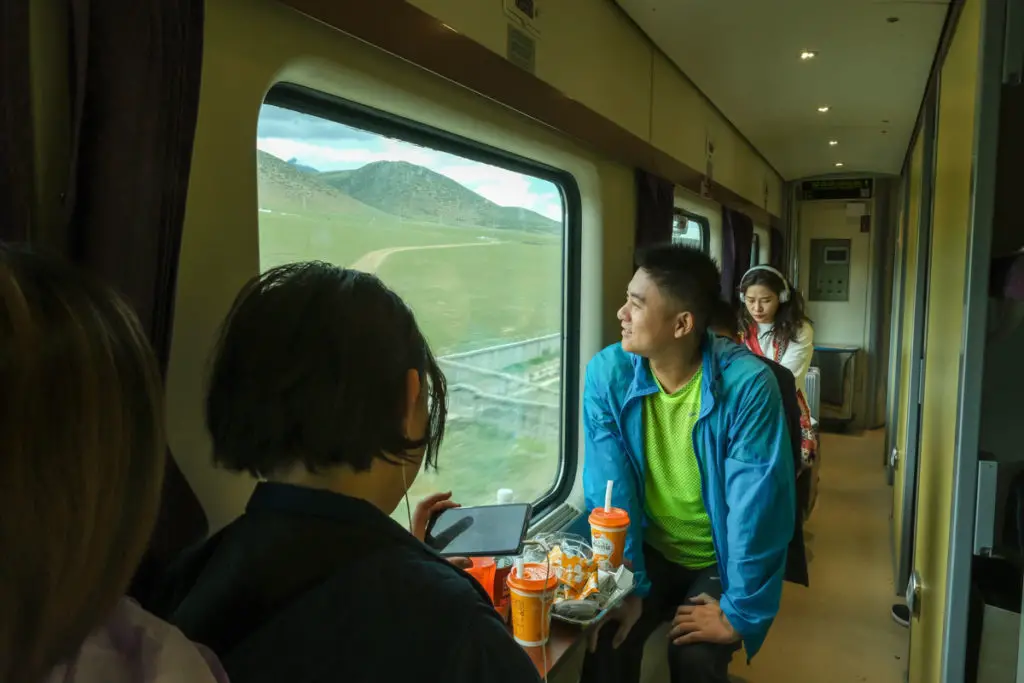 For such a long journey as the one from Xining to Lhasa, however, you want to make sure you don't just get a seat. You should get at least a "hard sleeper" train ticket. Don't be fooled by the name, for "hard sleeper" is actually quite a comfortable berth in a six-berth compartment with no door. Prices are lower if you get the upper berths, as they are the least convenient to get up to sleep — but actually have some perks. More privacy, nobody seating on your bed when you want to go sleep (something that happens all the time if using the most expensive lower berth), and more importantly, plenty of storage space in the nook set at the feet of your bed, right over your cabin's entrance.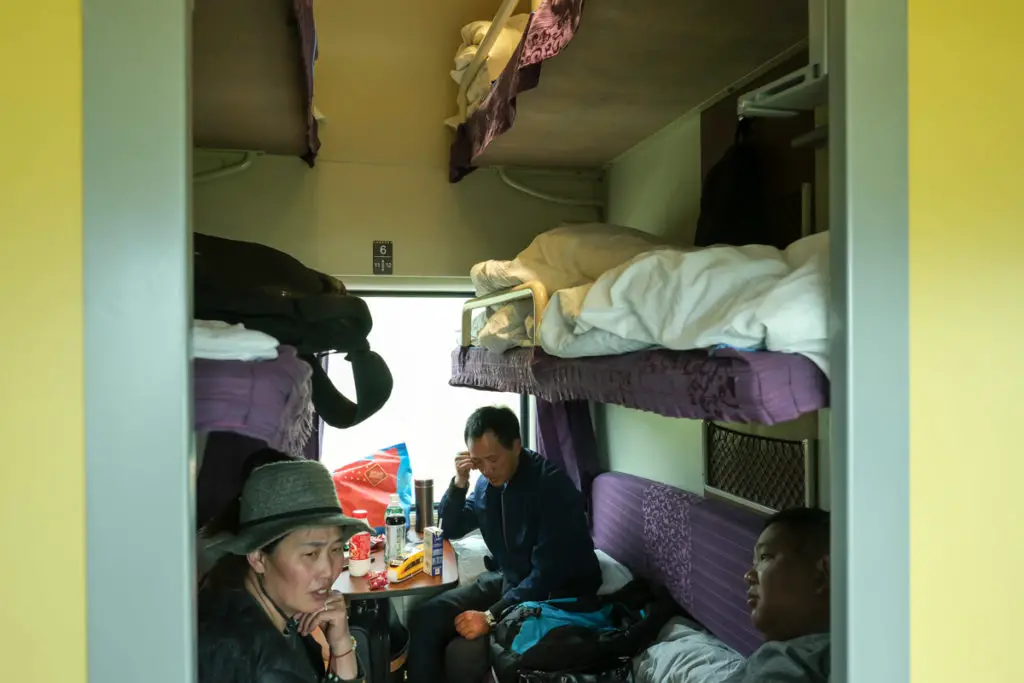 The price of a hard sleeper's upper berth from Xining to Lhasa was roughly 80 US$ when we travelled on this route in July 2019.
Xining to Lhasa Train: Document Checks and Procedures
For how much annoying it may be, be prepared to show your passport, train ticket and Tibet Travel permit several times during this journey. The first time will be upon entry at Xining Railway Station. Then right after you queue up and before you board your carriage. We were asked for documents at least another three to four times during the first hour of the Journey.
It's not over: prepare the documents also when you disembark the train as there will be a compulsory registration procedure upon arrival. Just keep your cool, smile, and be prepared for the "controlled" experience that any trip to Tibet is. If you are not OK with that, well, it'd be better if you reconsider visiting the Tibetan Autonomous Region at a later point in the future.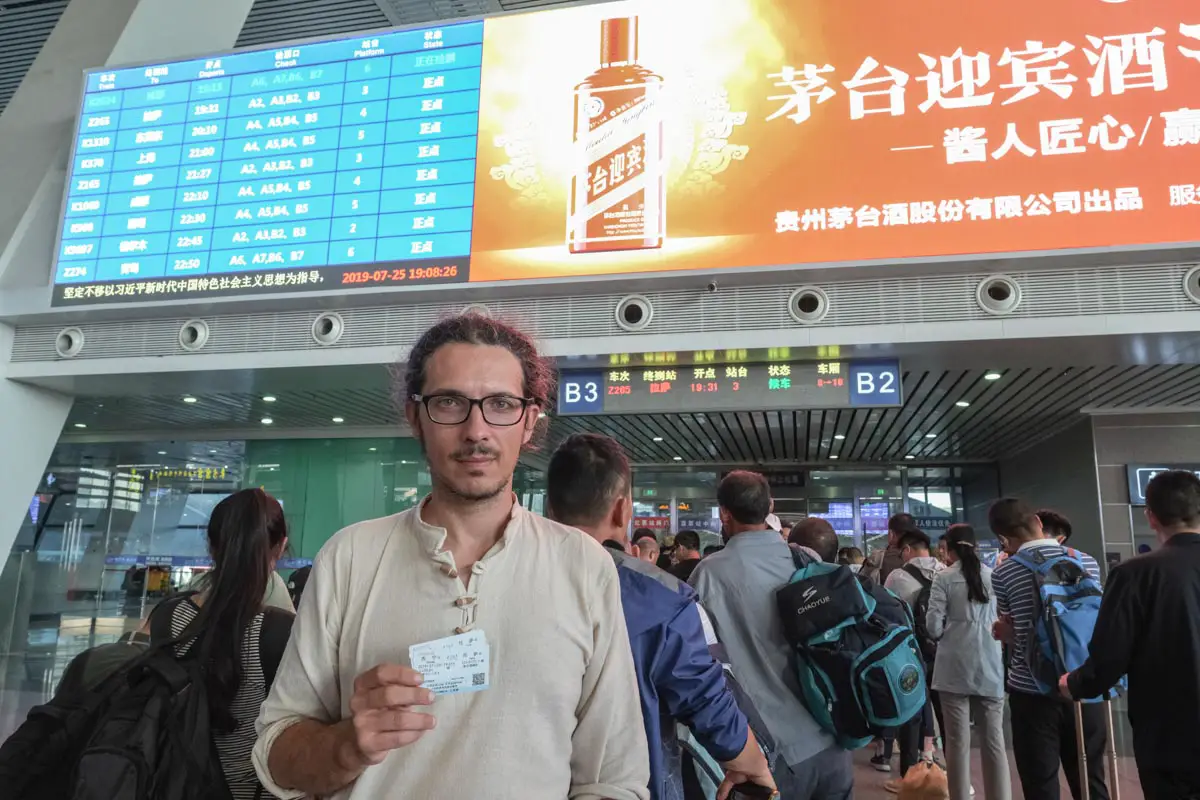 Xining to Lhasa Train: the Journey
The mammoth 2000-odd-kilometre journey from Xining to Lhasa over the Qinghai-Tibet Railway, the highest in the world, is a bucket list experience in itself. But we still recommend you follow a few simple tips to enjoy it more. Try to leave from Xining in the evening at around 7 pm, because by doing so you'll get to see the shores of Qinghai Lake before you go to sleep (at least during the summer, when daylight hours are longer). The first section (814 km) of the Qinghai Tibet railway up to the city of Golmud, indeed, is the less scenic of the trip.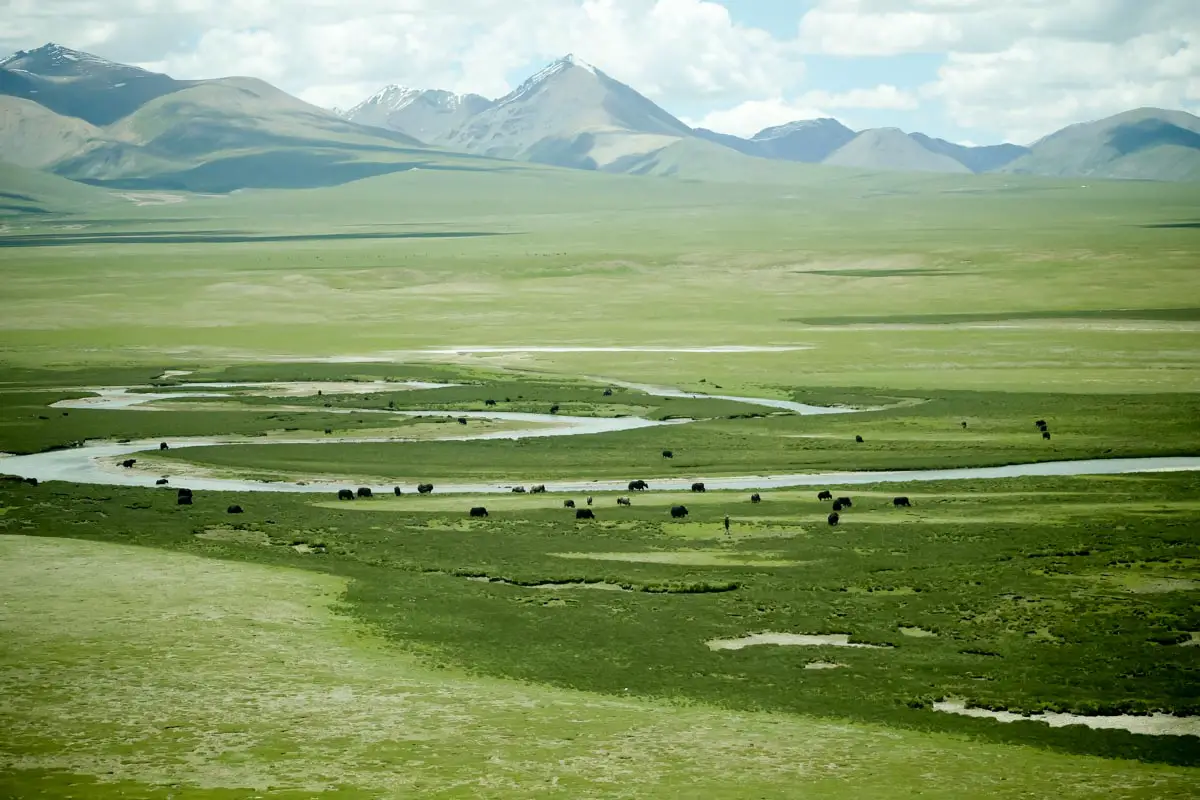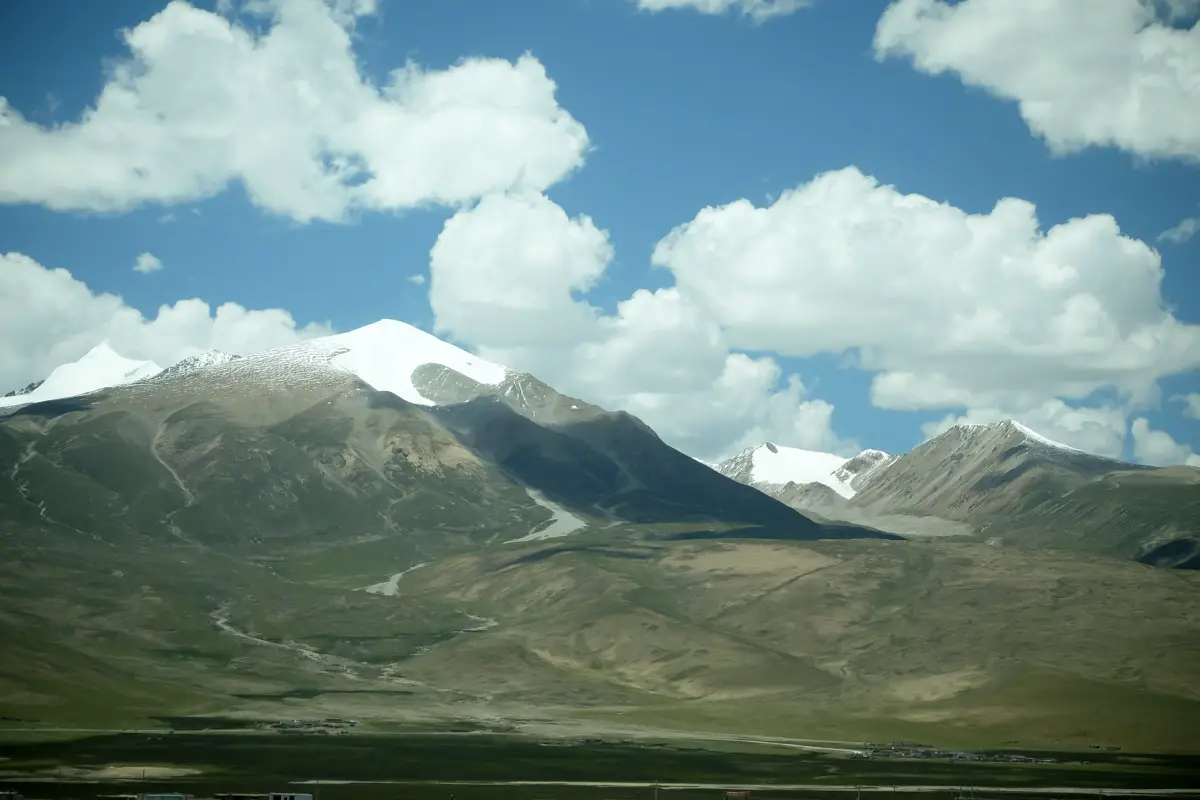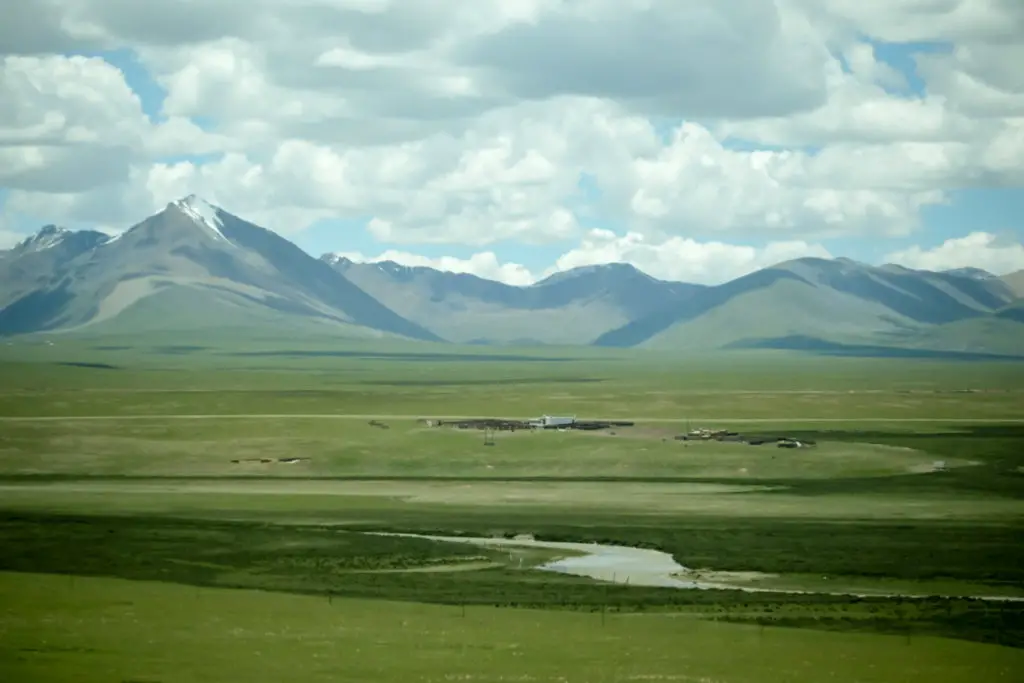 You'll then get to the best part of the trip, the 1142 km from Golmud to Lhasa, in the morning. That's where the real Tibetan Plateau starts, and when you'll want to grab one of the two window seats located in front of your cabin in the corridor to enjoy the views. In this stretch of the journey, the Qinghai-Tibet Railway reaches the Thangula Pass, its highest elevation at 5072 meters of height. Don't forget to look out for the Cuona or Tsonang lake: set between the Nyainqentanglha and the Kunlun Mountains at an altitude of 4650 meters, and one of the world's highest freshwater lakes.
Arriving in Lhasa by Train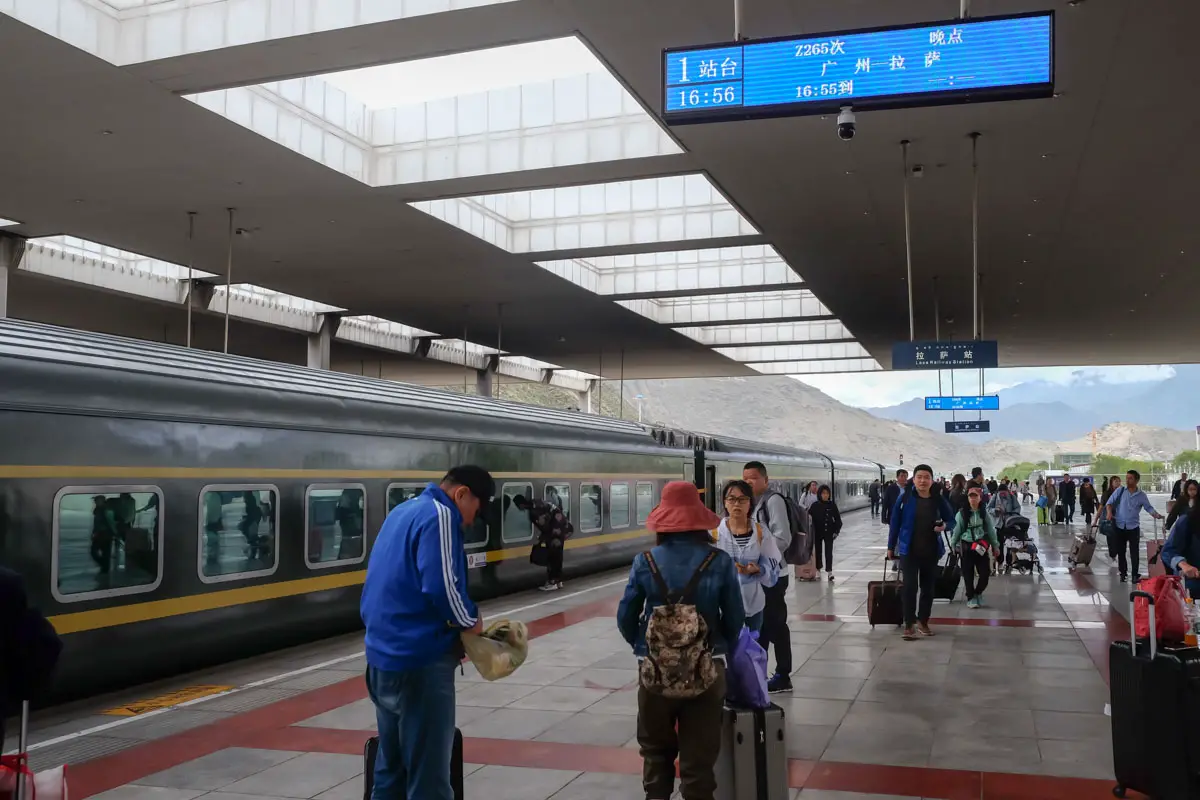 By the time we reached Lhasa at 4.30 pm, we had already had our fair share of early Tibetan eye candy. When you disembark the train, you must go through another check of your train ticket, passport and Tibet Travel Permit. A policeman will hold onto the last two and usher you to a building set to the right of Lhasa train station's exit, where your documents will be checked, photocopied and registered once again by Chinese police. This is one last mandatory check and a new reminder that you have arrived inside of the Tibetan Autonomous Region — a place where, like it or not, the authorities know your movements. Enjoy your trip, but always keep in mind that, for your own well-being and that of the Tibetan people who will accompany you on your holiday, you better think twice before saying something that will bring trouble to your hosts. Remember: the worst that can happen to you is being sent out of the Tibetan Autonomous Region with a fine. Local tour operators and guides live here and have no other option, so save your Richard Geresque rhetorics for the hair saloons of the Western world.
A trip to Tibet is a profound reality check and a privilege, so keep it as one without spoiling the well-being of others who are responsible for your behaviour while in Tibet. This is an important consideration we must make clear, and we hope you will understand why we want to mention this.