Whether you are a nature lover or a backpacker on a tight budget, there are many reasons why you may need to camp in the wild. If you love hiking as we do, camping in the wild will be your only option to sleep on multi-day treks.
Since we traveled overland a lot, which involved quite a bit of unplanned adventures and a lot of hitchhiking, we often had to resort to camping in the wild to spend the night. From woods to road shoulders, people's porches, and gas stations, we have done a bit of it all.
These are our honed suggestions for camping in the wild, responsibly and safely, and enjoy it.
Disclosure: Please note that some of the links below are affiliate links. Every purchase you make will help support the time we need to write and maintain this site through the commission I earn at no extra cost on your side. We strive to offer the most unbiased and honest recommendations based on our experiences.
What is Wild camping
Wild camping essentially is the fine art to spend the night in places with minimal or no facilities. Remember the campground you visited with the boy scouts when you were a child, with all those fancy bathrooms and showers, barbecue pits, entertainment, and electricity provided? Great, forget about that.
Camping in the wild is making your best to adjust to your surroundings and spend the night out — sometimes under the stars, sometimes under a tin roof — with no support rather than your own, and respecting nature.
Is wild camping legal?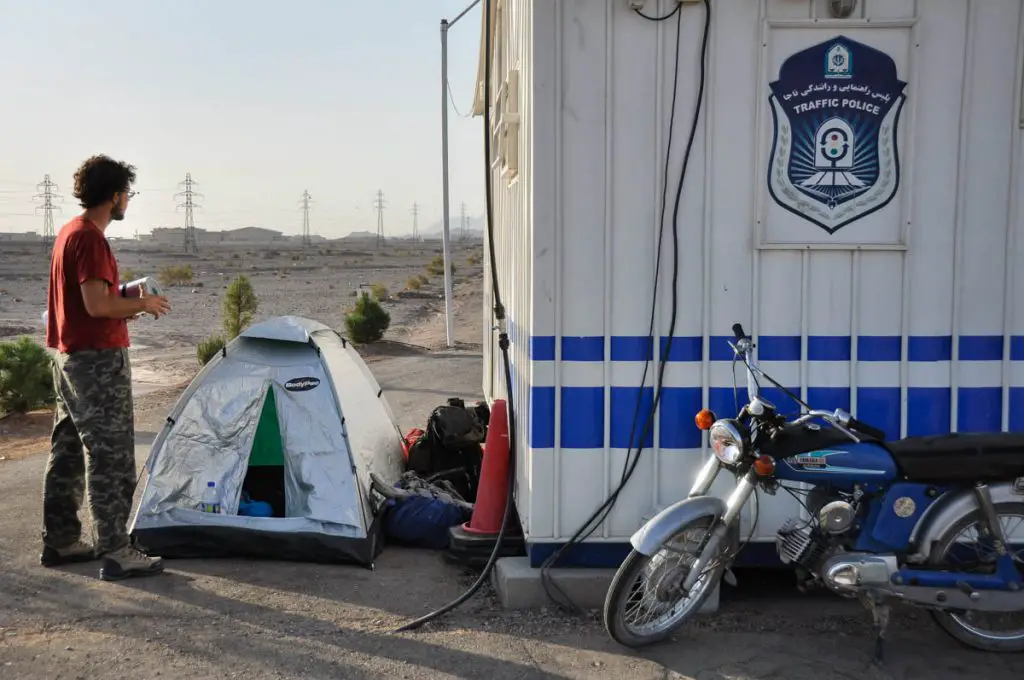 This is a grey area and the general rule of thumb is no. But it depends on places and circumstances, and it helps if you learn how to absolutely leave no traces. You'll learn more about how to do this below.
Before heading out to wild camp anywhere, make an effort to check existing regulations, and by any means, always seek a landowner's permission to camp on "his wild" — to tell you the truth, for us, this has turned out into many genuine invitations to dinner or spend the night inside their homes, especially in remote parts of Asia you probably wouldn't even consider the thought of camping at.
Whatever you decide to do, the following tips for camping in the wild responsibly will help you a lot get out of your comfort zone (literally) and answer any doubts you may still have.
A Kickass Camping Guide for Beginners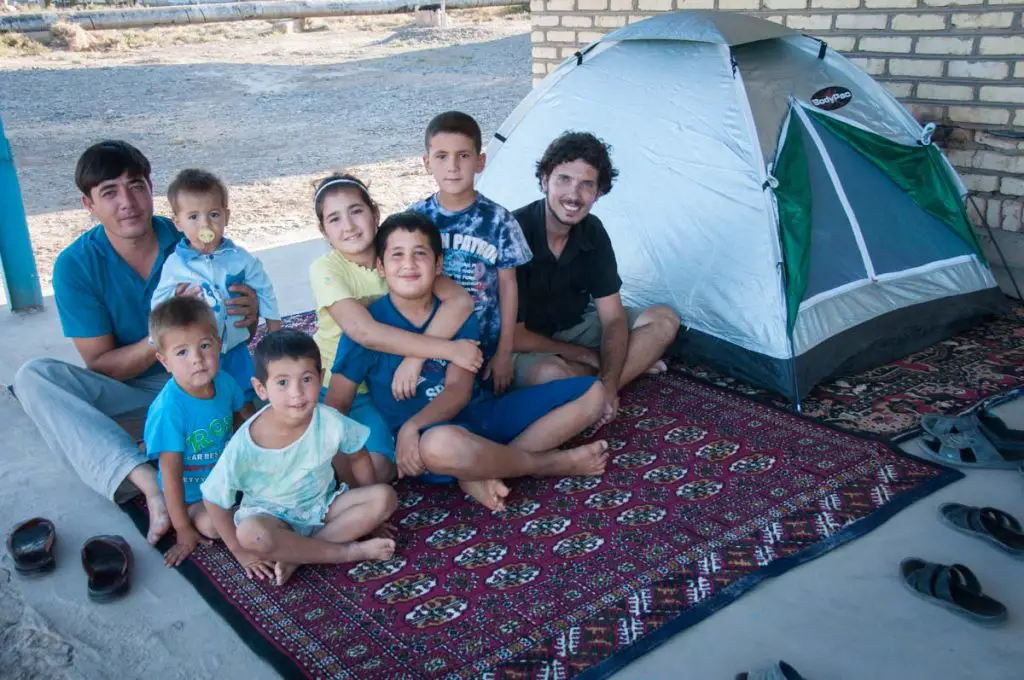 8 Wild Camping Tips for Beginners
1.Check if you can or get permission before setting up camp
This sounds like silly advice but really, you don't know how many times people are caught and fined for camping in the wild without a permit. Permits, indeed, are what you should be aware of. In national parks, it's almost certain that you'll either have to pay for a permit or camp only at certain designated areas.
In the wild, meaning anywhere you may end up stuck — a common issue for many hitchhikers — there may be no permit but it's vital to ask someone if you can pitch your tent, especially when you are close to a town. We have been forced to break camp by the police a few times, so this is something to think about.
2. Leave no Trace
This is not just important for the environment and the next person, but for yourself as well — if you camped somewhere illegal, do you want to show others you were there?
Garbage: this goes without saying, but camping in the wild must be done collecting ALL your garbage. Bring plastic bags with you, and carry out your trash. This includes your morning shit and afternoon poo: unless you are happy to put it in a bag and carry it with you (bleurgh!), the way to go is to dig a small hole in the ground — and at least 20 meters away from any source of water — and cover it up afterward.
Leave the site as-is: If you are in the wilderness, it's vital to avoid damaging the vegetation, remove rocks, disturb the soil. Using a tarp to lay your tent is a good idea.
Fire: if you must make a fire, which is never recommended for all the obvious reasons, and also avoid being spotted from a distance, make sure you have enough water to put it out in case it gets out of control. Best option? Don't make a fire. Use a portable stove.
3. Keep groups small
Camping in the wild is intended to be an intimate experience in nature, and a way to spend a night anywhere else for free and without getting caught. For this reason, the smaller the group, the best. Especially when you are close to, or even inside a city. Avoid making noise, becoming a source of light, and making people around you scared and potentially angry.
4. Stay just one night
This should be quite clear if you are resorting to a night's sleep as you hitchhike, or are traveling to a destination and get stuck.
Sometimes it may be possible to stay longer, but it's always best, to comply with the "leave no traces" ethos, to be as mobile as possible.
5. Arrive late and leave early
Camping in the wild often means to camp wherever you can — one time, after having been dropped by a Georgian truck driver in the center of a small town, we only found a suitable camping spot in the courtyard between two apartment blocks. As it was 3 am by then, we had no issue in setting up camp for a few hours.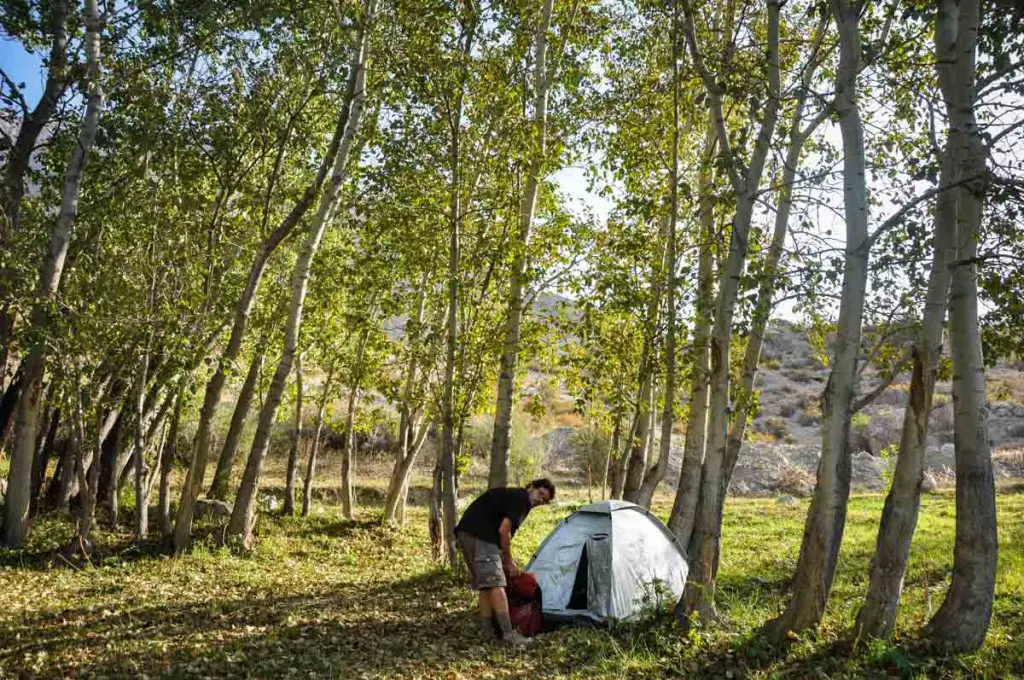 Leaving early is also very important as it can help you avoid fines if you have camped where you shouldn't have. If you leave camp before 8 am, even earlier, you'll have much lesser chances to get in trouble for something you may not have known.
6. Source clean water
You may have no tent, but you can't forget water. Always carry at least a couple of liters with you, and if you can't — I know, water gets heavy very fast — get yourself a water filter like the Sawyer. It will save your life.
7. Travel as light as you can
This is the golden rule, always, wherever you go camping in the wild. Stick to essential items (and buy lightweight gear, too) that you'll really need. This translates into being more light and thus more comfortable, having less stuff to unpack and repack when setting camp, and be able to do so faster — did we mention before that you may also be caught? Yes. So make sure you can get away as fast as possible.
8. Ensure you've got the right equipment
We have camped with people who literally used a blanket on the ground and slept the best sleep of their lives, but that's not us. We love our small comforts and staying clean, and these days, there's an infinity of gear that will make camping in the wild a very pleasant experience.
There are a few things that we'd never leave home when we have to go camping out in the wild. We are going to break them down for your convenience in this beginners' camping essential checklist.
The Super-useful Beginner Camping Essential Equipment Checklist
We have camped in the wild a lot, and all the experiences of the past 10 years have proved time and time again that this is the perfect wild camping checklist.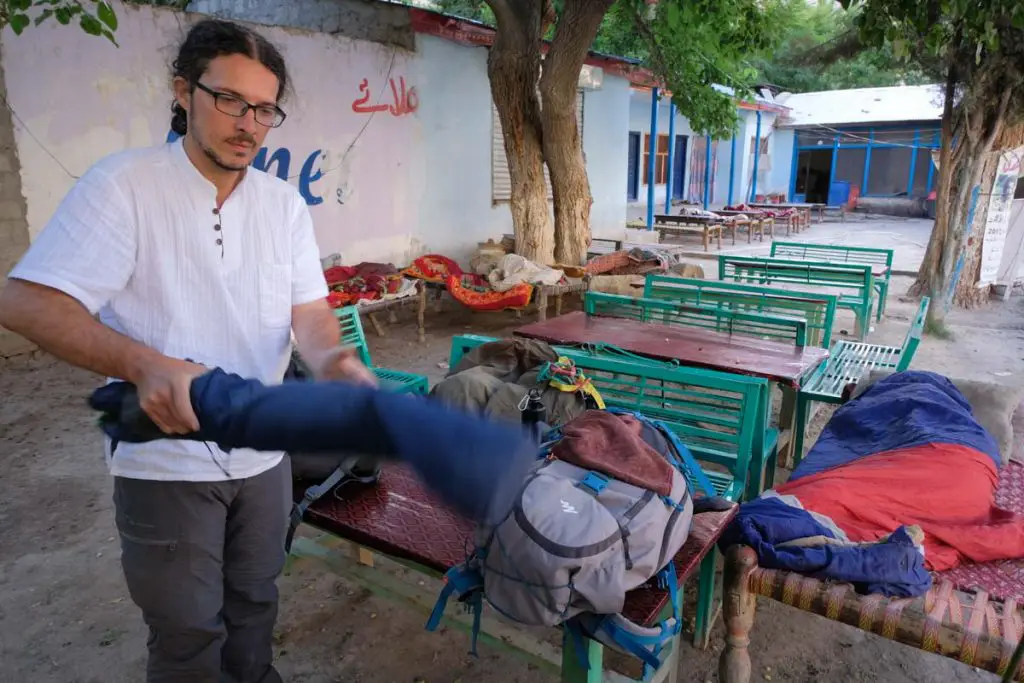 1. Wild Camping Tent
A lightweight, waterproof tent is always essential. As you'll carry this on your back most of the time, the lightest it is, the better. Consider though that lightness also means a smaller tent, which may do for a day or two. But if your goal is not just a life-saver for a night on the road, but a real "home" for multi-day treks, you may consider getting a roomier tent. Try one of these:
---
2. Sleeping Bag or Sleeping Sack
A sleeping bag is another essential wild camping item that can transform a night of cold terror into a night of well-deserved rest.
Not every country requires one — hello Malaysia — but if not a sleeping bag, make sure you get a sleeping bag liner with you. It will make your night more comfortable, avoid sweating against your mat, and shelter you from the eventual chill because even the tropics can get a bit cooler at times. If you need something for the cold, look into one of these:
---
3. Sleeping Mat
The difference between a good night's rest camping and a sore back and neck lies all here. These days, inflatable sleeping mats are so lightweight and portable, that not using one is simply out of the question.
Some come with pillows, but if they don't, an inflatable pillow will do wonders for your neck.
---
4. First-Aid kit
After the three essentials for sleeping, don't forget a travel first-aid kit. Hoping you'll never need it, it's always best to have it — even to simply get a band-aid to cover up a small cut, or your new pair of hiking blisters.
---
5. Tarp
A lightweight Tarp can be a lifesaver during a downpour or even provide support for the bottom of your tent when camping on rough surfaces. You can even string it up between trees to protect yourself from the sun. A very versatile and useful wild camping item.
---
6. Stove
Camping in the wild means limited or no access to food, and a portable lightweight stove (like the Terra Hiker 3500 or the super-light BRS3000T) is mandatory if you want to be able to cook and eat anything. And even if you don't need to whip up a meal, what about that awesome fresh scent of coffee in the morning, paired with an amazing lake or mountain sunrise view?
---
7. Lightweight cooking utensils
You got a stove, great. How to cook on it? Get a set of lightweight cooking utensils, at a minimum a pot and a pan, which are usually sold together in a single bundle and including a few plastic cups and cutlery. The MalloMe Set is cheap and basic and for something better, go for the Bulin Camping cookset.
If traveling in South Asia, the aluminum plates used in any kitchen are actually very lightweight, never break, and are a good and more durable substitute to plastic.
---
8. Water Filter / Lifestraw
Always carry a water filter with you when camping in the wild. It's the most lightweight solution to not being forced to carry water with you everywhere you go. There are different models available, we feel that the Sawyer Mini is perfect for its super-compact size and life span. Buy it once, and you'll be set for life.
---
9. Headlamp
I wouldn't go anywhere without a headlamp, and neither should you. This is necessary when camping in the wild, especially when setting up a tent in the dark. It's also perfect for exploring your surroundings and find the perfect toilet spot when the sun goes down.
---
Where to go Camping in the Wild?
You can literally camp anywhere provided you are respectful and street-wise, but we had some very good wild camping experiences in these places.
Mongolia
Mongolia is literally the world without humans. So there's plenty of space to set a tent under a beautiful mantle of stars. The best time to visit is the summer, July, and August, where you'll be able to camp out without braving the region's punishing cold temperature.
West China
Forget Beijing and the mega-cities of the coast, and head to West China. Provinces like Sichuan, Gansu, Yunnan, and Qinghai are safe, they don't have the police control you'll find in Xinjiang and the Tibetan Autonomous Region (read our tips to visit Tibet), and have plenty of wild grasslands and mountains that just await for your tent.
Ladakh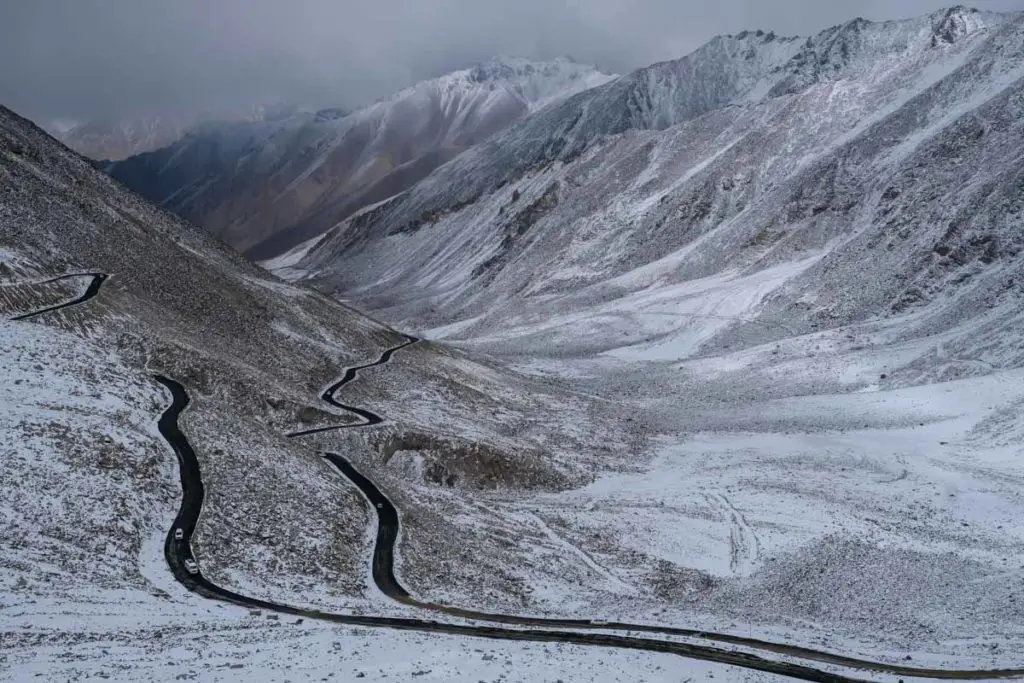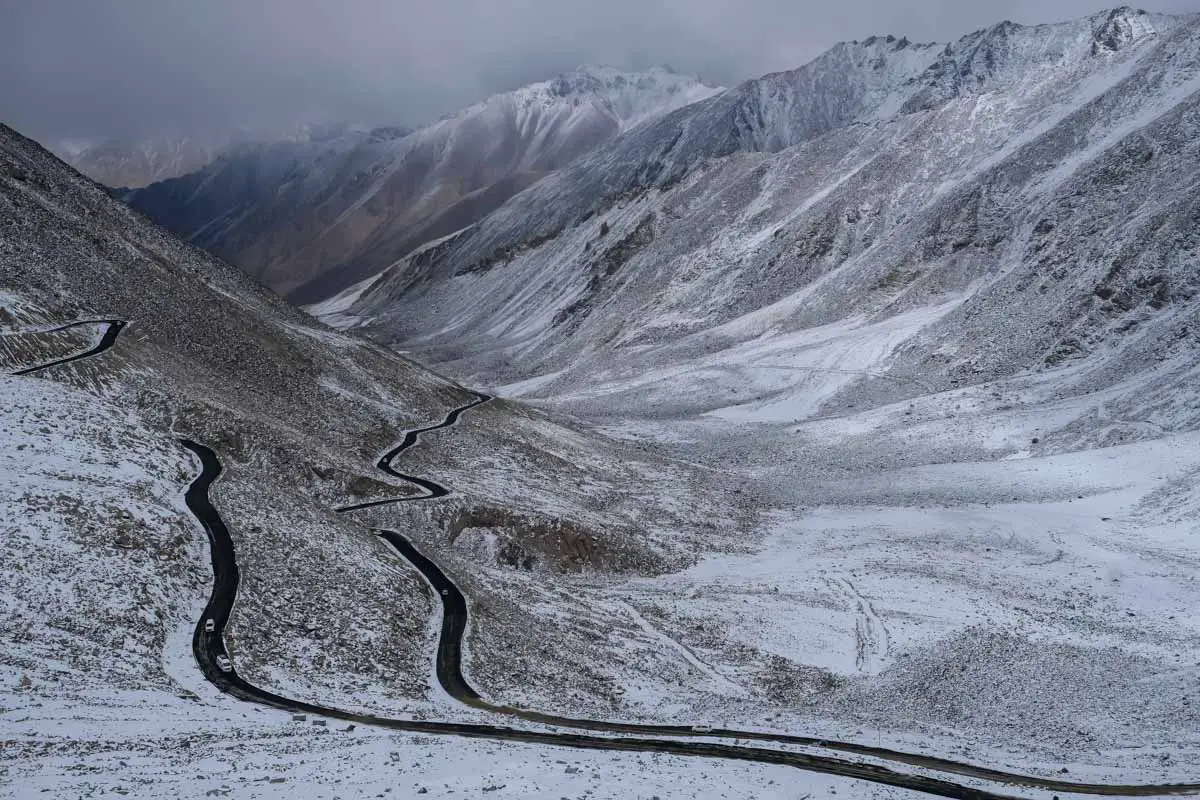 The northwestern-most tip of India feels more like Central Asia than the subcontinent. Its barren mountains, national parks, and monasteries make for an incredible playground for the adventurous, and camping in the wild will often be a necessity.
Nepal
Many go to Nepal and experience its tea house treks — meaning you'll hop and sleep from tea house to tea house, without ever needing to camp. But try to get anywhere out of the beaten trekking route, and you'll see how the situation changes. Locals are friendly, and at worst, if not wild camping, you'll be able to stay with them parting with just a few dollars.
Chile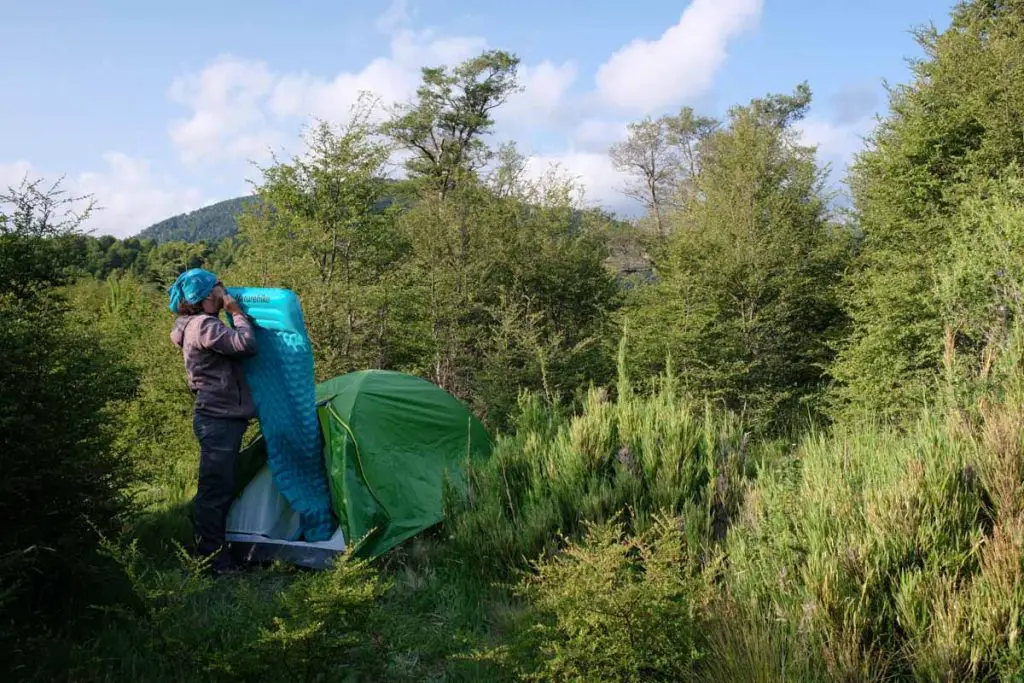 This long and skinny land has everything, from beaches to some of the world's highest mountains and one of its most stunning deserts. Wild camping in Chile is easy, given the sparse populace in most of the Northern and Southern regions. An abundance of national parks makes camping in the wild a very good and easy choice.