There are plenty of attractions in Sabah that make this Malaysian state shine above others in terms of sheer diversity. From deep jungles filled with rare animals to beautiful islands fringed by aquamarine waters, some of Southeast Asia's best scuba diving, and navigable rivers and animal sanctuaries, Sabah's attractions offer something for every type of traveler.
This article collects 16 of the most interesting Sabah attractions you should visit on your trip to Sabah — consider that even if at the moment Malaysia is closed to outsiders, local travelers can still fly from Peninsular Malaysia to Sabah and enjoy all of these stunning attractions.
For something a bit more hidden and special, check out our guide to seven must-visit offbeat places in Sabah.
---
Here are the Most Interesting Places to Visit in Sabah
Mount Kinabalu
by Josie of Josiewanders.com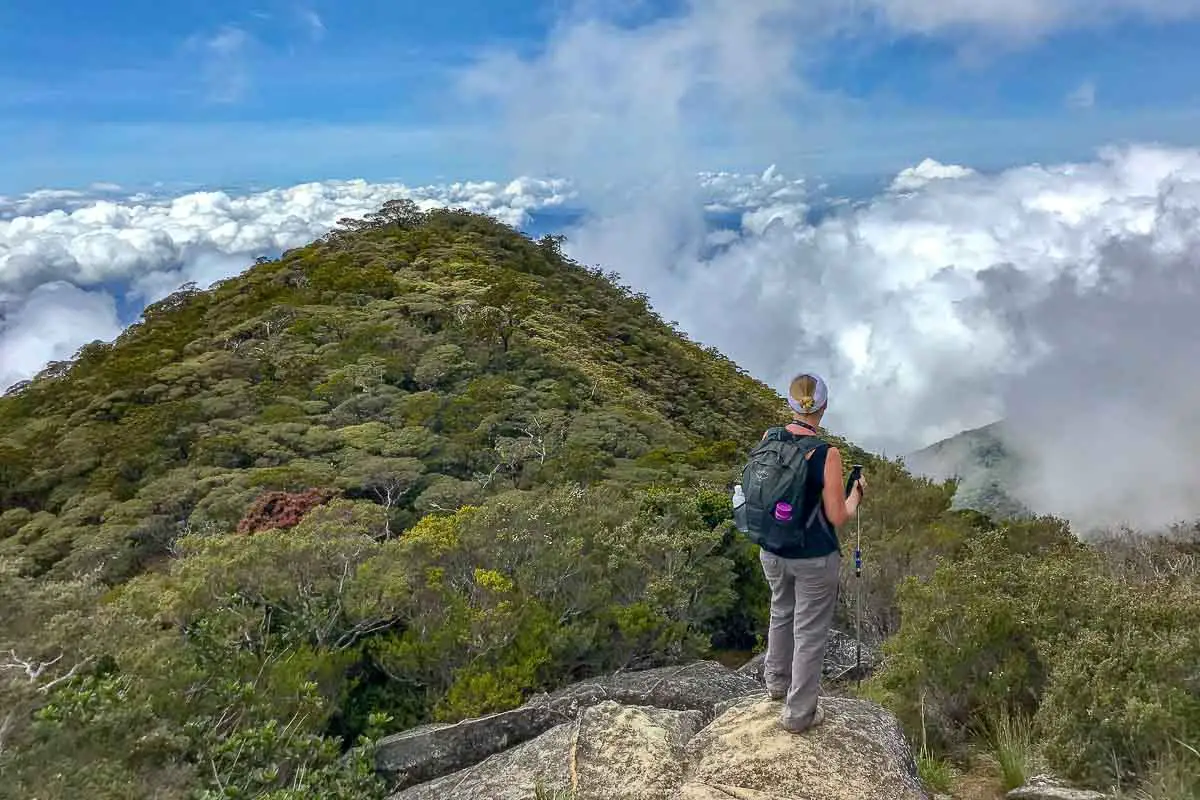 Climbing Mount Kinabalu is one of the hardest, yet most rewarding things to do in Sabah and its most well-known attraction.
At just over 4000m tall, Mt Kinabalu, the highest peak in Southeast Asia, does not challenge the highest peaks in the world, but it is a good climb regardless.
The adventure starts on the first morning at the Timpohon Gate, 1866m above sea level. The path then goes steadily upward: it will take between four and six hours of climbing a rough path over rocks and tree roots with occasional stops at little shelters along the way, and you'll tick off the distance as you pass a marker every 500m.
The relief will be palpable as Pana Laban (at 3272m) comes into view. This means it's time for some rest, dinner, and an early night.
At 2 am the alarms go off for the final climb to the summit. The plan is to be there before the sun comes up. The path leaves the protection of the tree line and here start the ropes needed for pulling yourself up the steep rock face. The air is thin now, making breathing hard and every step a challenge. After two hours, the summit will be in view, and it just takes a final push to be standing on top of Borneo as the sun comes up… an incredible Sabah experience.
---
Kinabatangan River Cruise
By Marek Bron of Indie Traveller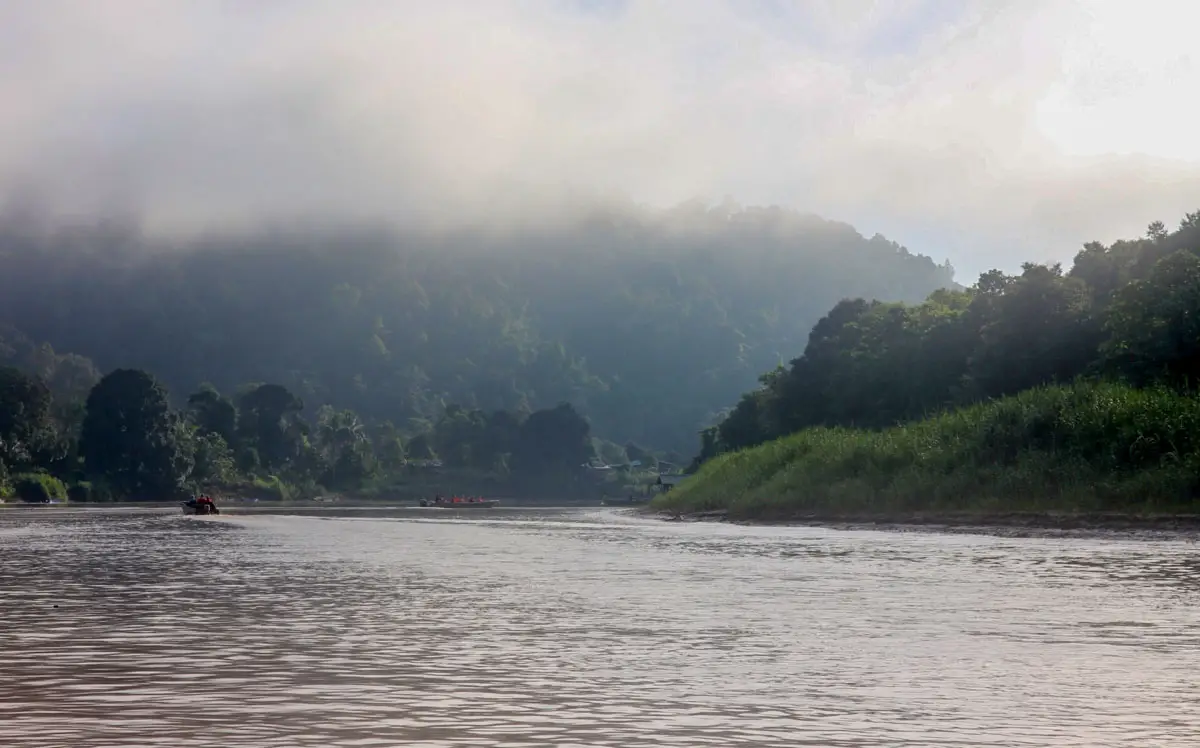 Taking a boat safari down the Kinabatangan River provides a unique opportunity to see wildlife in Sabah. Normally, it can be difficult to see anything from inside the jungle: during some of my other jungle treks traveling around Southeast Asia, I've had to content myself with just hearing some distant whoops of gibbons and some rustling in the bushes.
Not so on a Kinabatangan river cruise, one of the best attractions in Sabah and an unmissable experience on any Borneo itinerary. The natural clearing makes it so much easier to see the jungle and its fauna. When taking a cruise down the Kinabatangan River in northeastern Sabah, you are near-guaranteed to see numerous creatures.
On my tour, I counted at least 50 wild monkeys, including two species of macaques and several rare Proboscis Monkeys. Along the banks were also numerous crocodiles, large monitor lizards, and yellow-banded snakes draping from overhanging tree branches – not to mention the colorful birds, such as Kingfishers and Hornbills. Although I was not so lucky, it's also possible to see orangutans swing in the treetops.
The budget-friendly cruise option is to visit the Sukau Rainforest Lodge, where a river cruise with a guide starts at just RM 80 for adults. From the lodge, you can go down the river in a small longboat in the early morning. It's a 2½ hour drive from the town of Sandakan to Sukau, so it's worth staying the night at the Rainforest Lodge to make the most of the trip. This will also give you the chance to add on a night hike, which lets you see different creatures than during the day.
---
Sipadan Island
Contributed by Oksana & Max from Drink Tea & Travel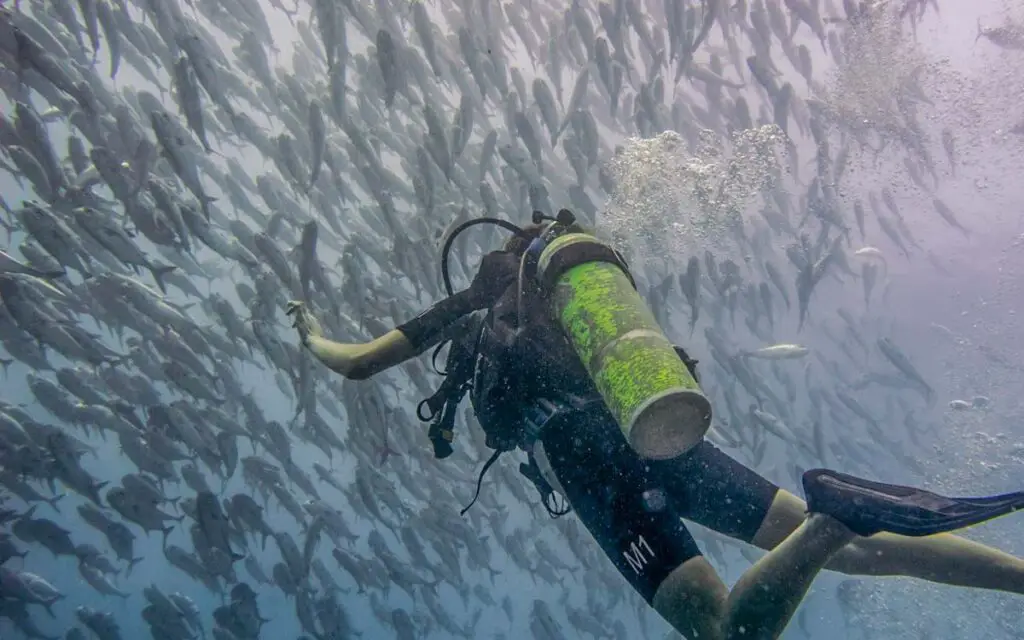 One of the best attractions in Sabah is to go diving at Sipadan Island. It is located off the South-Eastern coast and frequently ranks as one of the top ten diving destinations in the world. The colorful underwater world here is chock full of marine life and schools of fish.
On a typical dive you will be surrounded by schools of jackfish and humpback parrot fish. Barracuda, giant trevally, Napoleon wrasse, and pretty much every other kind of fish you would expect to find in the waters of Southeast Asia will likely make an appearance in Sipadan Island.
It can be quite a trek to get to Sipadan Island but it is well worth the effort. The island itself is uninhabited so divers will want to stay on Semporna or at a resort on the nearby islands of Mabul, Kapalai, or Mataking.
Something to keep in mind is that only 120 dive permits are allotted per day, so book early if you want to experience this unforgettable diving destination.
---
Hiking in Bohey Dulang
By Nisha & Vasu of Lemonicks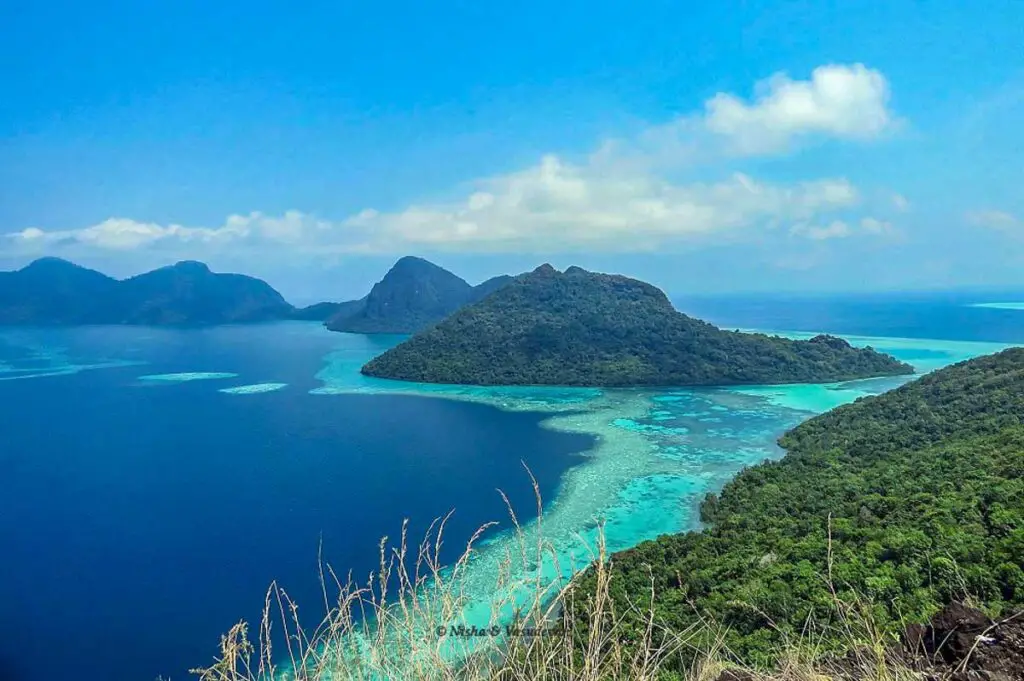 Bohey Dulang, a hilly island in the Semporna archipelago separated by a shallow channel with Bodgaya island in southeast Sabah, was created from an ancient volcano. The crater is now flooded with water, creating a 25-meters-deep lagoon, the main attraction here. The island also has interesting folklore attached to it.
Hiking in Bohey Dulang is a must-do activity if one wants to have a panoramic view of the circular coral reef fringe that once was the volcano's rim. The hike is only about 650 meters long and of moderate difficulty, but the spectacular views from the top are definitely worth the slog.
It can take 25 to 40 minutes depending on a climber's fitness. Wearing proper walking shoes with a good grip and carrying a bottle of drinking water is recommended. On some parts of the route, there are ropes, handrails, wooden steps to help the climbing, and there are separate routes for going up and coming down.
A day trip to Bohey Dulang is enough time to enjoy the climb. Tour operators arrange the boat ride from Semporna, Mataking, Mabul island, or wherever else you are staying.
You should hike up first for the views and then, after coming down, you may go snorkeling or engage in other water activities. There are no restaurants on the island, but the boats carrying you arrange for your meals and other gear.
---
Kiulu River Trekking and Rafting
by Sundeep and Bedabrata of DelhiFunDos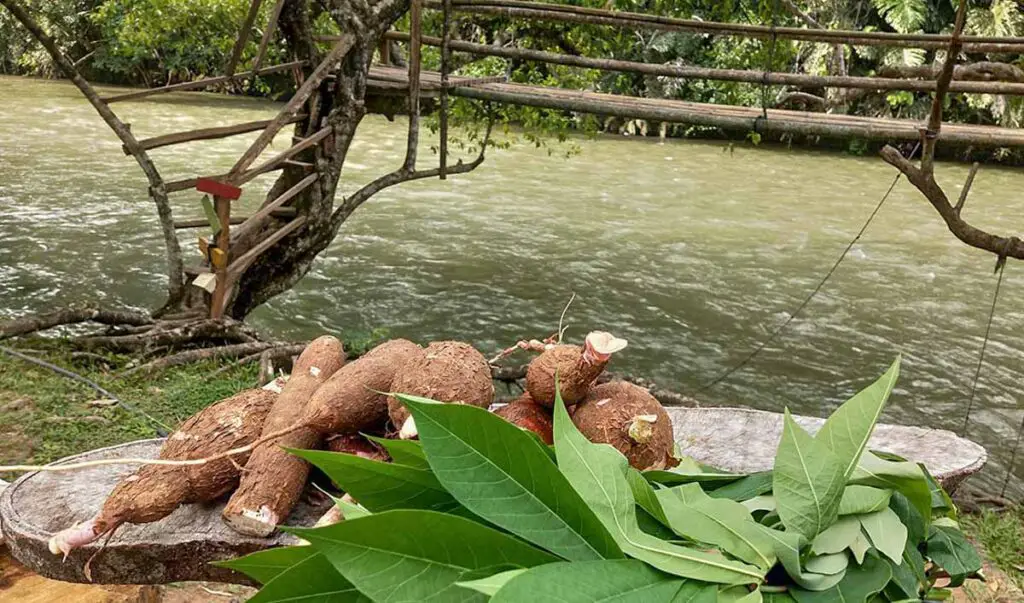 Approximately 60 km away from Kota Kinabalu is the Kiulu Valley, crisscrossed by the Kiulu River. Kiulu is a perfect place for jungle camping trips. Visiting Kiulu for two days is enough to get an adrenaline rush and a vivid understanding of the rich biodiversity of this part of Malaysia.
The drive from Kota Kinabalu to Kiulu is short, and one can stay at the charming bamboo huts that line the river bank. Trekking in the jungle makes for the ideal way to get to know your surroundings. A naturalist or a trained guide can help visitors know more about the local vegetation and their use in daily life, a practice that's still common among many peoples of East Malaysia. If you like angling, the Kiulu River provides enough opportunities for that as well.
In the evening you'll enjoy local food and music under a starred sky. The campsites sometimes organize fun activities such as live cooking sessions with whatever a traveler has collected from the jungle — think tapioca roots, herbs, and leaves — that are cooked following local recipes. You can also catch your own fish from the river and cook it for dinner.
White water river rafting on the Kiulu River is the best part of the trip. The local river rafting companies provide trained instructors, safety guidelines, helmets, and life-jackets along with the raft. Remember that Kiulu is one of the cleanest rivers in Malaysia, so while you may have rafted elsewhere, you'll treasure your experience in Kiulu as some of the best.
---
Kayaking And Watching Fireflies At Tuaran
By Sandy & Vyjay of Voyager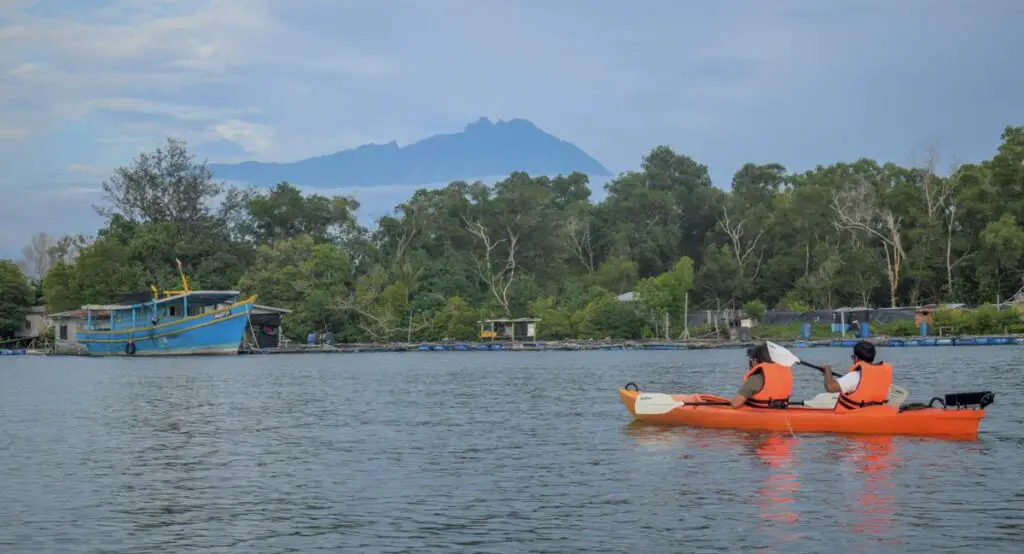 Tuaran lies about 32 kilometers away from downtown Kota Kinabalu and offers a serene experience in the lap of nature. It really has a lot of things to do, from watching amazing sunsets to exploring uninhabited islands, taking lazy cruises on the river, or indulge in other sports like cycling, kayaking, and more.
Kayaking on the serene waters of Tuaran is an activity that borders on the therapeutic: the picturesque surroundings are soothing and make for an enchanting experience. Spectacular views of Mount Kinabalu on the horizon, combined with the mystical-looking mangroves in the distance, make this kayaking experience one of the best attractions in Sabah.
It's best to catch a boat in time to see one of Sabah's amazing pink sunsets from the beach of one of the nearby islands and return just before darkness. That's when you should head to the mangroves: in pitch darkness, the fireflies slowly reveal themselves, spark after spark, dazzling the darkness away. You can sit on your kayak and observe them twinkle, a blissful moment that will stay with you for a long time.
Many tour operators can organize this outing and generally include the sunset boat cruise as a preamble to the fireflies tour, as well as other activities such as kayaking and cycling, usually with a buffet dinner. Best Delight Travel & Tours, with whom we traveled, is a reliable tour operator.
---
Sepilok Orangutan Rehabilitation Center
By Sally of Our3kidsVStheWorld
Visiting Sepilok Orangutan Rehabilitation Centre is a must when in Sandakan.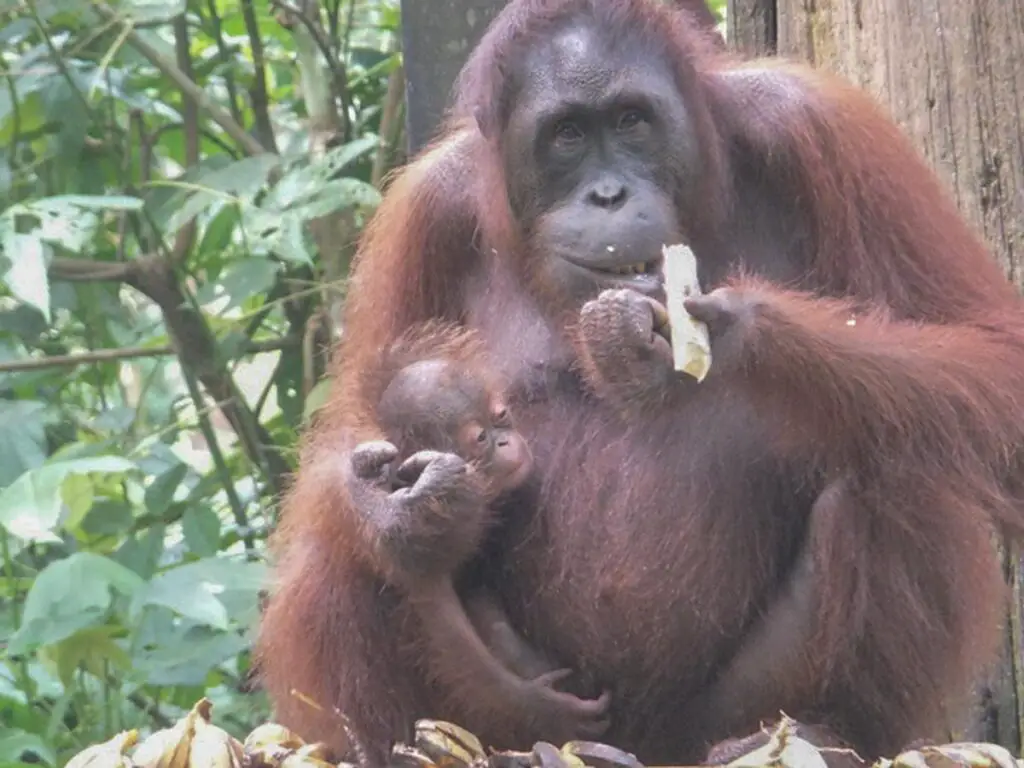 An ecologically sound and ethically responsible organization, Sepilok Rehabilitation Center aims to help orangutans with the sole purpose of releasing them back into the wild. Orangutans are so critically endangered due to the destruction of their habitat that it is unlikely they will be able to survive, making the incredible work done at Sepilok even more amazing.
Visitors can see the orangutans only during two feeding sessions, the first at 10 am, and the second in the afternoon at 4 pm. You will be requested to arrive an hour earlier to watch a video on the history of the center and the success stories of the orangutans that have been released and returned to breed in the jungle.
After the video, you'll be taken out to the feeding platform. Truth be told, it's impossible to say which and how many orangutans will visit, but as a rule of thumb, you'll be able to see at least a few. I sat quietly at 10 am, excited as I heard the rustle of leaves as the orangutans started to make their way over for a healthy breakfast of fresh fruit. If you hit the jackpot like me, you might just get to see a mum and her baby…cuteness personified.
---
The North Borneo Railway
by Bell of Wanderlust Marriage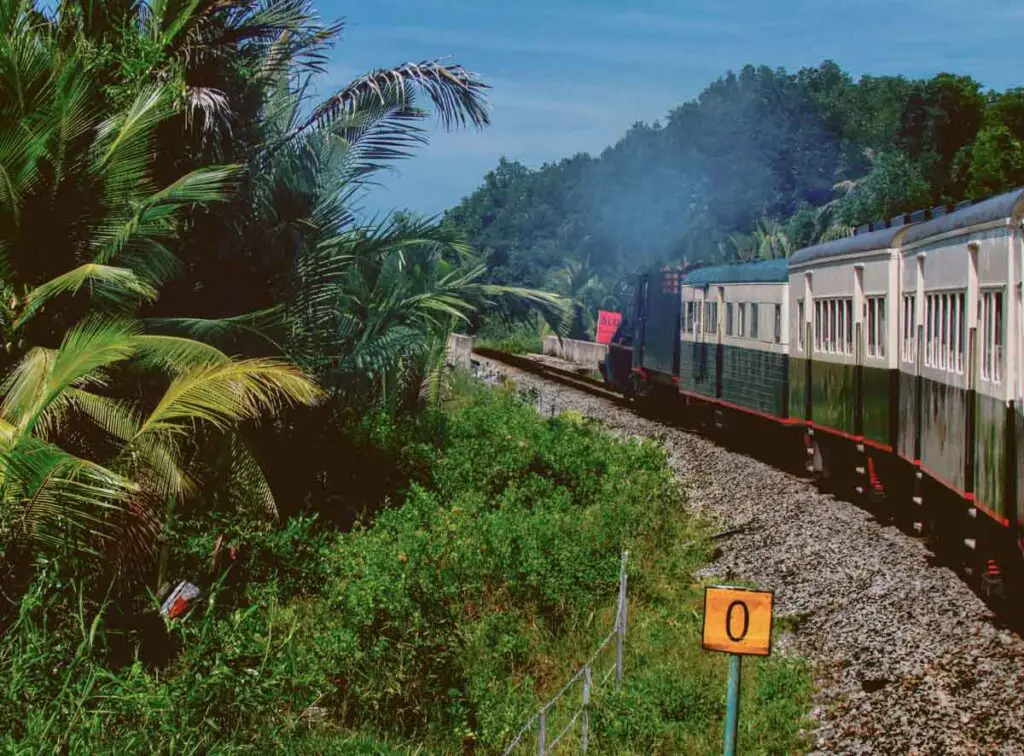 The North Borneo Railway is a unique way to explore a little of rural Borneo aboard a beautifully restored Vulcan Steam train. There are just a handful of these trains left in the world that are still operational — a special opportunity for train enthusiasts.
The North Borneo Railway runs two weekly roundtrip departures (Wednesday & Saturday) from Kota Kinabalu to the small village of Papar, year-round. Trains depart from Tanjung Aru Station at 9:30 am. The price is RM 358 ($85 USD) for adults and children ages four and older. Tickets are complimentary for children ages 3 and under.
The four hours or so round trip takes you through the jungle to Papar. This village is just south of Kota Kinabalu, and you have a 30 minute stop to explore a little.
Two meals are provided by friendly staff atop elegant white linen tables, as you pass through the lush green jungle. Expect to view wildlife, from the odd water Buffalo to less exotic chickens… A light continental breakfast is provided and lunch is served in tiffin boxes (stacked cans). There is also an opportunity to purchase snacks and trinkets from the market in Papar.
The North Borneo Railway is a throwback to colonial times, as the train line was established in 1896 during the British Empire's occupation. While it is charming, the train does take you through small villages that struggle with poverty, whose residents will never have the means to ride this train.
---
Selingaan Turtle Island
by Gigi and Nico of Beach Addicted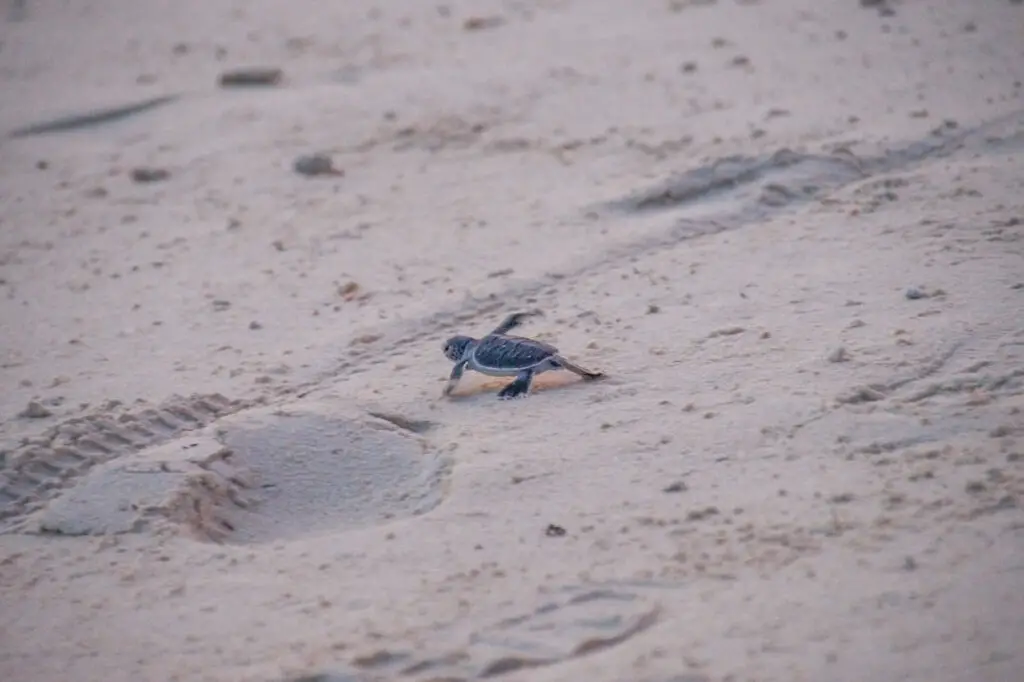 Selingaan island lies in the Sulu sea and is a perfect place to see adorable baby turtles hatching from their eggs and running into the sea. Turtle eggs open at night, so that the newborns have the maximum chances to escape predators.
The best way to get to Selingaan is to first arrive in Sandakan and organize your private tour from there. There is only one tour company that operates tours to Selingaan. It's not a day trip, and you need to stay here for a night to make sure you can see the baby turtles. The program of the tour is very relaxing: the boat to Selingaan island leaves Sandakan in the morning, and it takes only 1 hour.
Lunch, dinner, and breakfast are included in the package. Please keep in mind that you will only be allowed to watch one turtle mama laying eggs. Also, the rangers will show you how they carefully place eggs in the soil. And one of the best part of the tour will be seeing the baby turtles reach into the sea.
Selingaan island is the only one that tourists are allowed to visit, but there are other islets, such as little Bakkungan and Gulisaan, which are however close to the public to protect the environment.
We traveled with Crystal Quest tours, which we can recommend.
---
Spotting Rafflesia at Mount Kinabalu
By Kenny of Knycx Journeying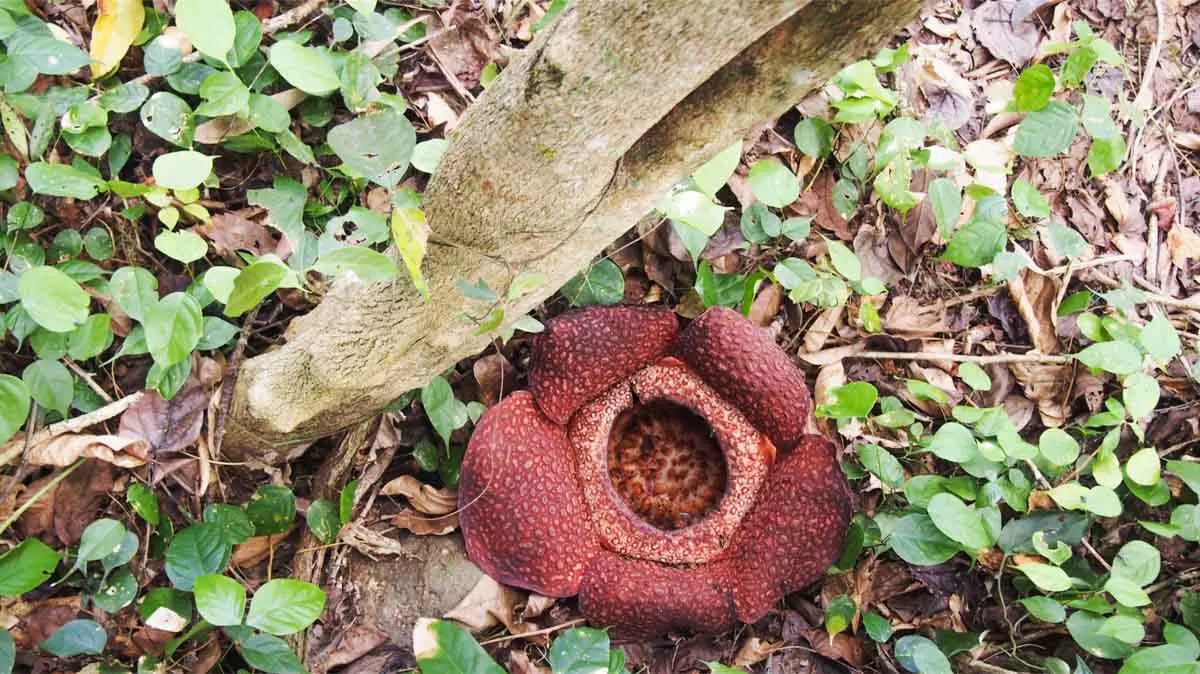 Most travelers visit Mount Kinabalu just for the wonderful and fulfilling experience of hiking to the highest point in Southeast Asia. But there are other interesting Sabah attractions in its surroundings — the rafflesia spotting is possibly the most unique, an experience that's only available in Borneo.
Rafflesia is the largest flower in the world, with a distinctive look, and is well-known for its stinky smell – that's why it's also called "stinking corpse lily". Although it can also be found in Thailand, Indonesia, and the Philippines, the Rafflesia is Sabah state's official flower.
Once you reach the base of Mount Kinabalu, you'll find gardens like Soulin's Garden, where visitors can view a giant rafflesia by paying a small entrance fee. There is no exact rafflesia blooming season, but the monsoons in April/May and September/October are generally the best times to catch these flowers in full bloom.
An easy way to make a day trip in the area if you don't have a car is by hiring a driver or joining a local tour. Check this tour of Kinabalu Park, Poring Hotsprings, and the Desa Cattle Farm, with a private driver and leaving from Kota Kinabalu. If you buy it using this link, you'll save RM30 per person!
Starting from Kota Kinabalu, you could stop at a few other interesting Sabah attractions along the way. Start with Nabalu, a small local town with an amazing view of Mount Kinabalu. The Treetop Canopy Walk, a group of suspension bridges slung 40-meter above the ground, offer a stunning view of Sabah's ancient rainforest.
Poring Hot Springs are not so attractive but offers sulfurous hot pools set close to nature, while the Desa Cattle Farm, located at 2,000 meters above sea level, is worth visiting as it's one of the few places making dairy products locally in all of Southeast Asia.
---
Danum Valley Conservation Area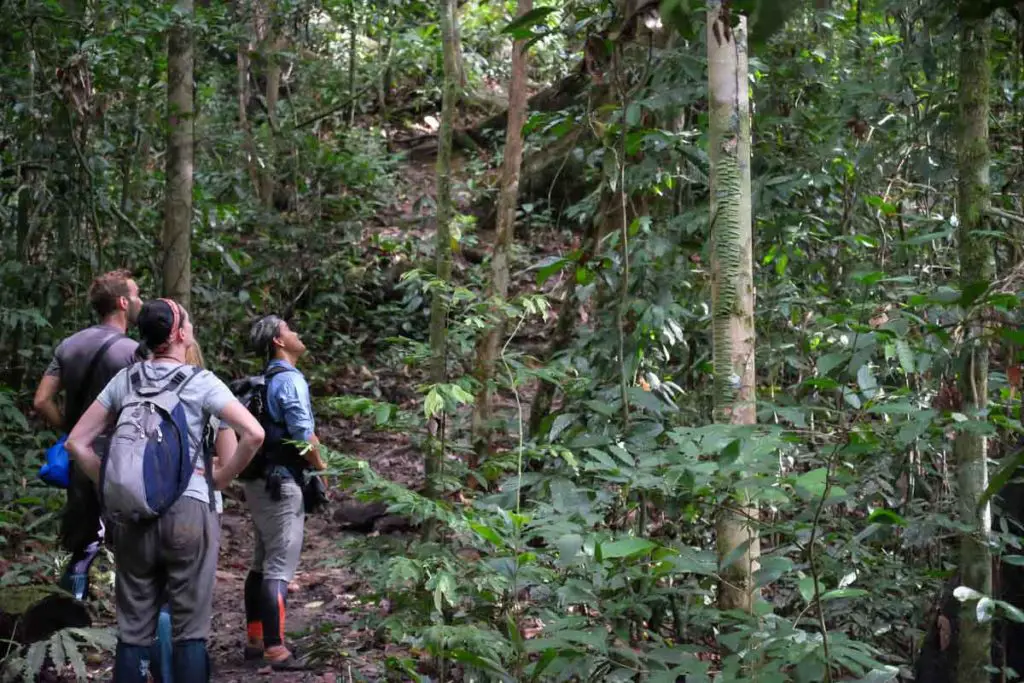 If there's one place in Sabah — and Malaysia — to go see wildlife, it's the Danum Valley. Located inland from the southern city of Lahad Datu, the Danum Valley is a thick swath of primary rainforest where many animals, including wild orangutans, still dwell.
Because it was accessible only to researchers until recently, a trip to the Danum Valley is like entering a natural world without comparisons in Malaysia. If you are lucky enough to have a knowledgeable guide and good weather you'll be granted sights of wildlife. However don't expect to see big cats, elephants or orangutans, even though they come out more often than not — be happy to engage with rare red leaf monkeys, snakes, and a plethora of insects.
You can choose to stay at the more luxurious Borneo Rainforest Lodge, a full-fledged resort in the jungle, or at the Research Center, which has dorms and simple private chalets.
---
Tawau Hills Park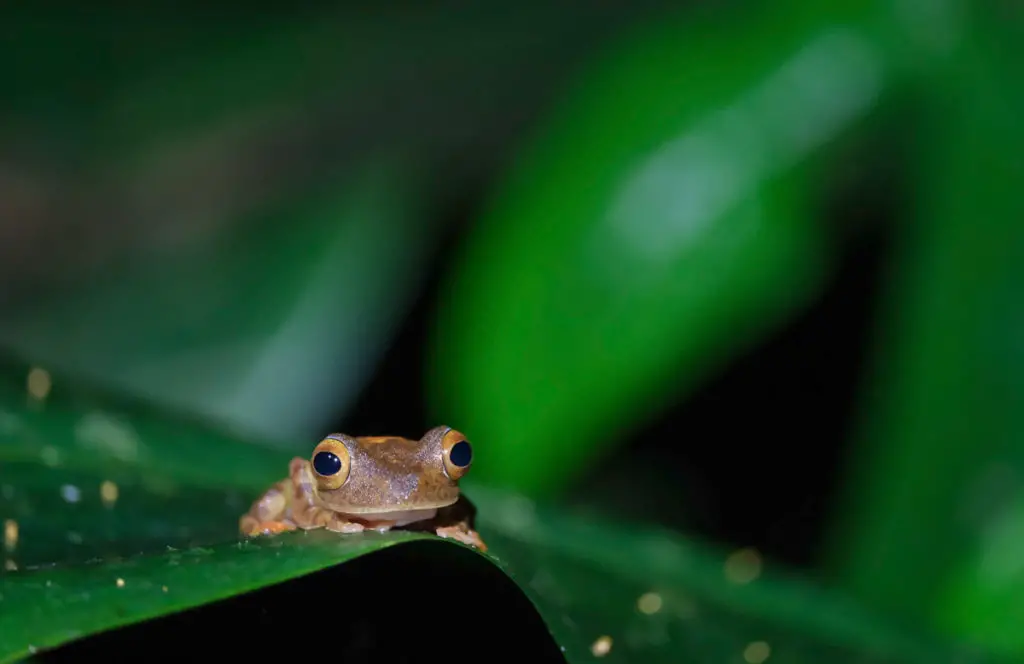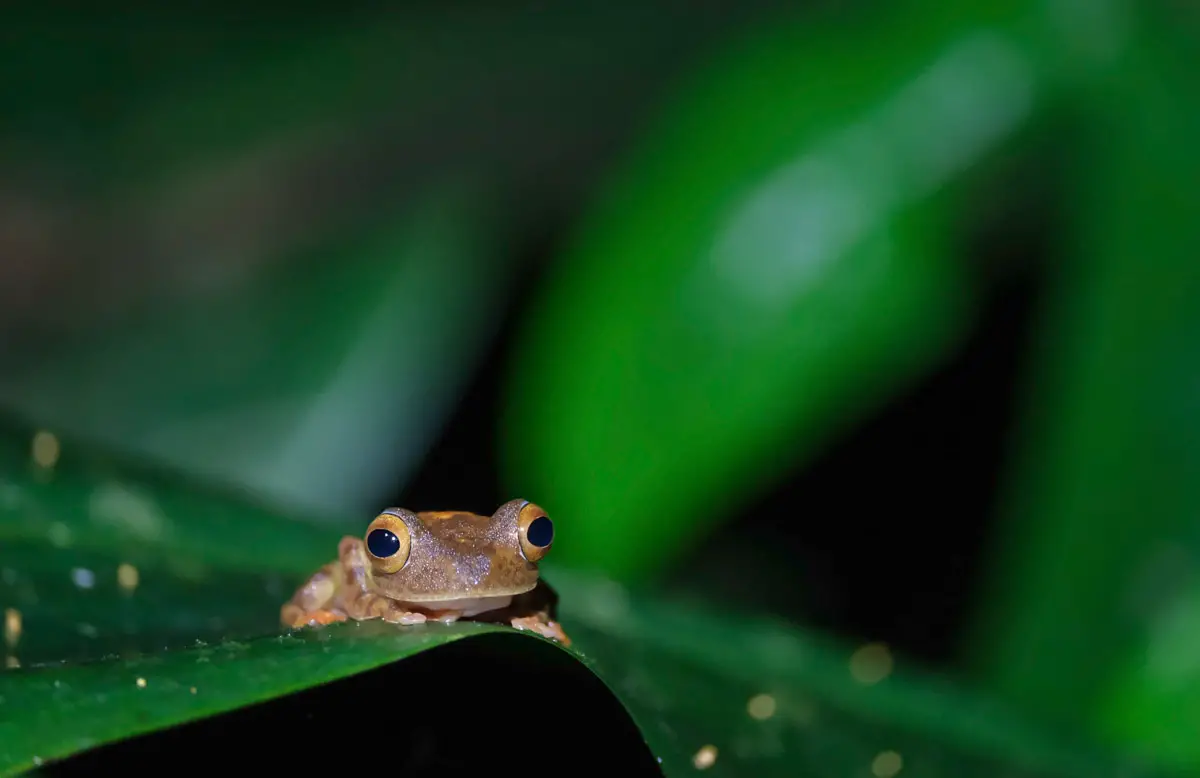 Few people make it to Tawau, Sabah's southernmost city. Truth be told it isn't the most exciting place, but just a short drive away is one stunning Sabah attraction, Tawau Hills Park, with its 279.72 km² of lowland dipterocarp rainforest surrounded by oil palm and cacao plantations, and three hills, whose highest is Mount Lucia.
You can visit as a day trip to explore the park headquarters or even sleep at the comfortable rooms set in wooden chalets right inside the park, and set out on a night walk to find some interesting insects and frogs. But the recommended activity here is hiking to Mount Lucia, a 5 hours slog along the mountain ridge, which brings you up and into a pristine patch of rainforest inhabited by gibbons, Malay civets, snakes and more.
Local operator OneStopBorneo organizes two or three days excursions, which can also include a visit to a nearby palm oil plantation which has started a conservation project with the wild elephants that graze on its grounds.
---
Bukit Piton Orangutan Forest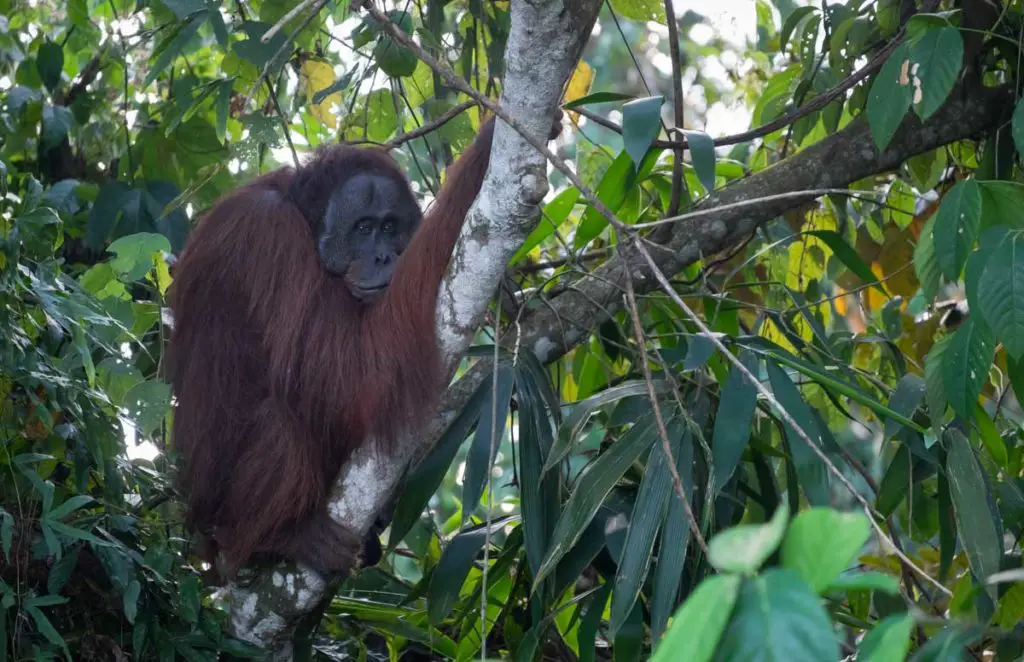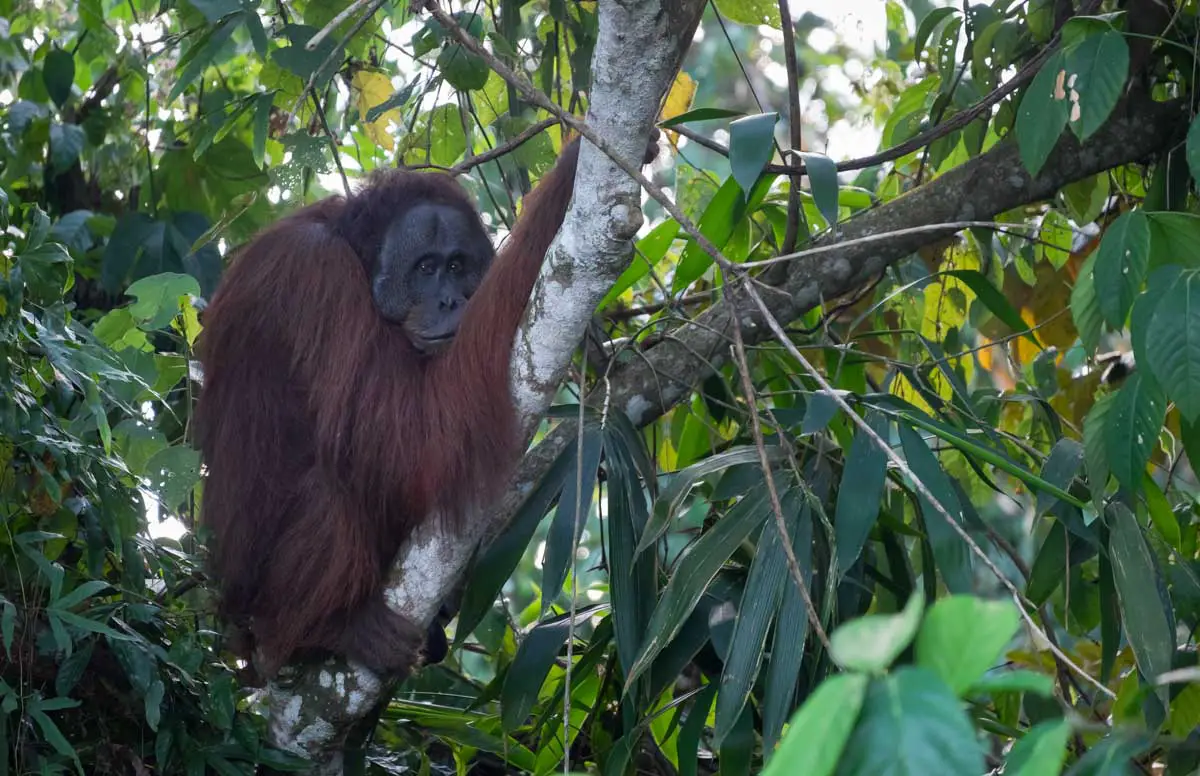 Bukit Piton was once called the Northern Ulu Segama Forest Reserve and has been degraded because of poor logging practices. It was a site project for WWF Malaysia which focused on protecting the 300-odd population of orangutans that live here in almost complete seclusion. The primates are in fact confined because of the palm oil plantations that stretch to the north and the east of the reserve, and the Segama river that cuts access to the area to the south.
The Lahad Datu tour company Bikes and Tours has taken over the area, starting a reforestation project and using tourism as the main funding to repopulate this area with trees. The results are already impressive, and you are pretty much guaranteed to bump into at least one of the orangutans that live here.
---
Orou Sapulot
Midway between Keningau and Tawau is Orou Sapulot, a community-based project that puts the reign of the Murut people on the map, among the most hospitable in the world. Once you are their guest, your host won't touch food until you'll have finished your meal. And you won't be allowed to go to bed until you'll have given a go to their Mangunatip, a traditional bamboo pole dance.
Beyond unique culture, this rugged land on the border with Indonesian Kalimantan is also a fantastic place for lovers of limestone caves, spelunking and river activities. One of the highlights remains climbing Batu Punggul, a limestone stump rising dramatically above a river and endless swaths of broccoli-head rainforest. It's an energetic, scary climb that shouldn't be attempted by unfit people — but the views from the top are just incredible.
---
Sungai Kapur Reserve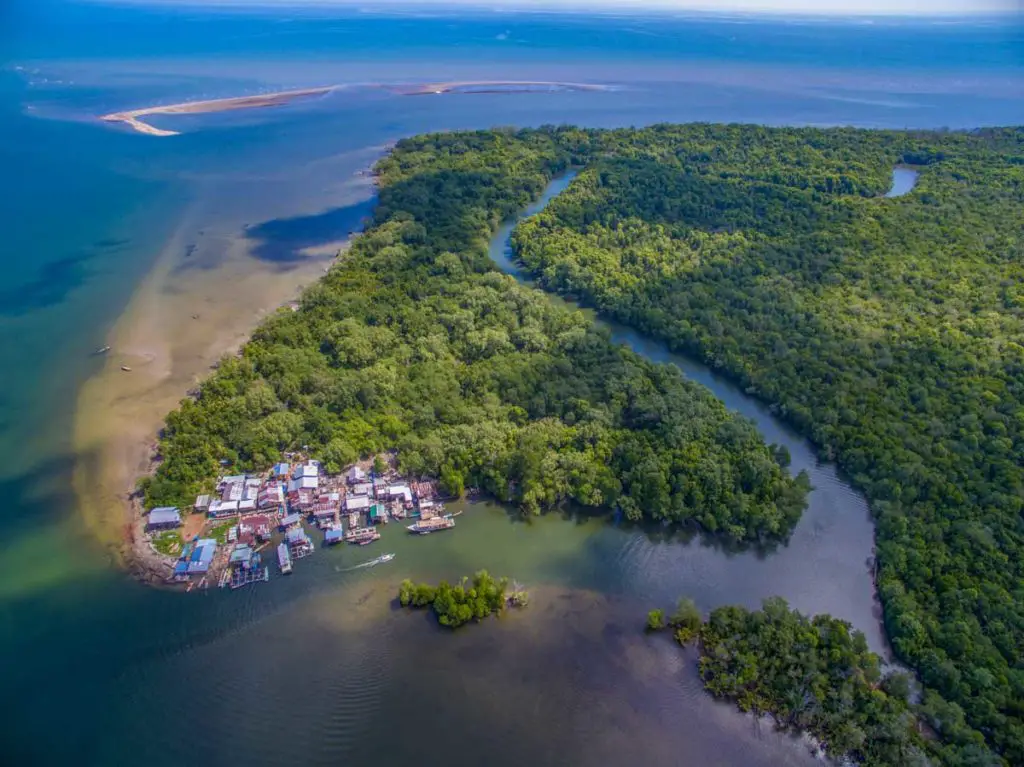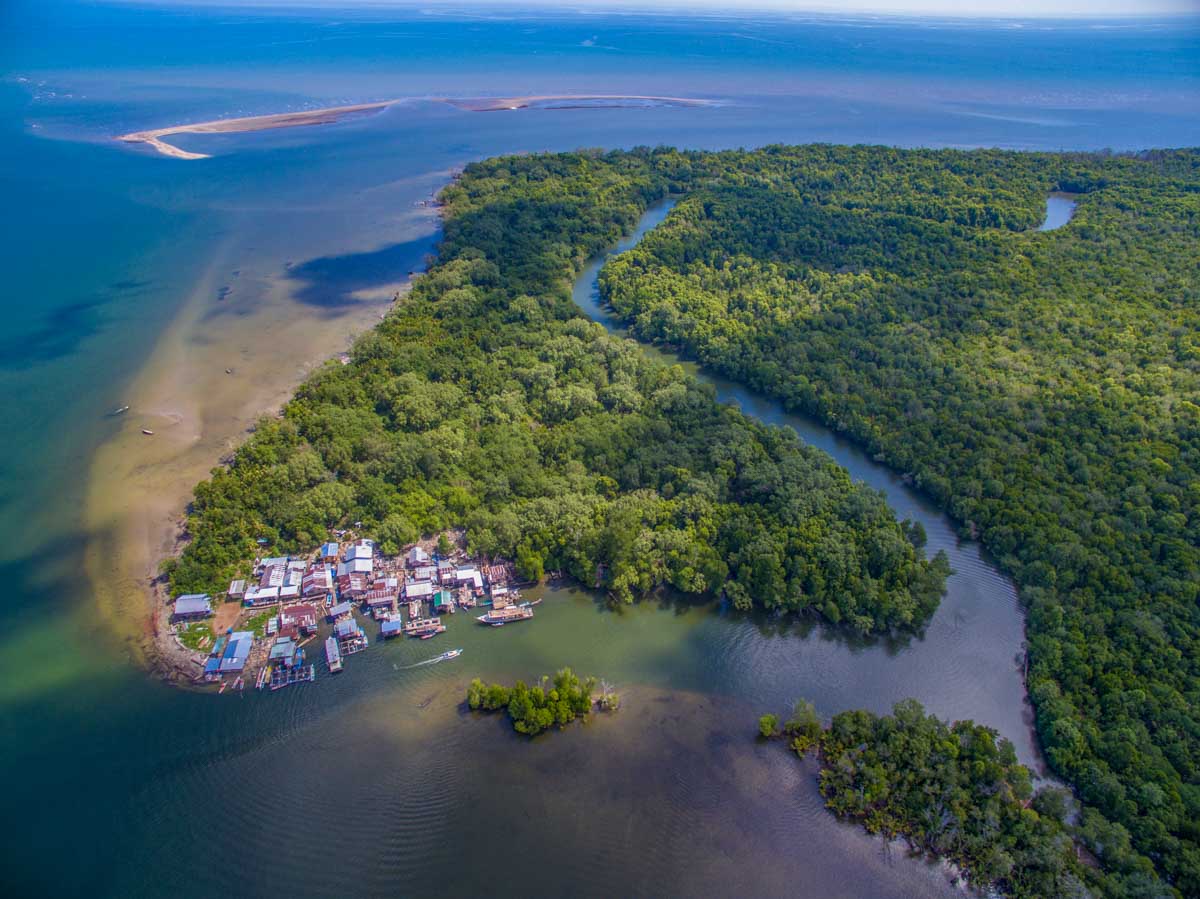 Set to the east of Lahad Datu, Sungai Kapur is a remote national park only accessible by boat. It's a large area of riverine swamp that connects to the Sulu Sea, notoriously infamous because of the 2013 Lahad Datu standoff against the Islamist southern Filipino pirates who live on the nearby islands of Jolo and Tawi Tawi.
But don't stress as there's nothing to worry about these days: your guides will be, indeed, the Sulu people of Kampung Meruap, Sabah's easternmost village which was built by one man who fled civilization to restart anew here.
From gliding on a boat in a river infested with crocodiles, to visiting far-flung and empty beaches, to experiencing life in this village at the end of the world, the Sungai Kapur experience has it all.
---
Long Pasia
Few people know about this village tucked in the south-western corner of Sabah, closer to Sarawak in both geography and culture. Long Pasia has been for long a secret destination for orchid lovers who came here in droves to witness some of the rarest flower species in Borneo.
The beauty of Long Pasia is its seclusion: small village life at the edge of Sarawak and Kalimantan, which can be reached in a few days trekking with guides across the border. Those who have less demanding pursuits in mind will still be able to hike to nearby waterfalls and learn about the rich legends and folklore of this area.
Lait Lakong, a famous guide and talented local painter, runs a homestay and is able to accompany guests pretty much everywhere.
---
Check More Information on Traveling Malaysia and Borneo
• Ultimate Guide to Backpacking Borneo
• Best Places for a Short Trip in Malaysia
• The Best Hiking Shoes in Malaysia that cost 2 Dollars
• Best Places to Visit in Malaysia in 3 Days
• Tawau Hills Park Hiking Guide