Are you going to visit Malaysia in 3 days? Well, sorry to say, but it's really not enough time to travel to Malaysia. We have been living here for 12 years now and we still find new amazing things to do in Malaysia every day.
But we hear you: not everyone has all the time in this world to travel, and if you only have 3 days in Malaysia, you can still make the best out of it.
Malaysia is an incredible destination, probably the unsung hero among other Southeast Asian countries which obviously get more ugly tourists — see our list of the 22 worst places in Southeast Asia you should avoid at all costs. Malaysia has ultra-modern cities, colonial architecture, mouthwatering food, hill stations, pristine tropical islands fringed by aquamarine waters, and reefs that are both great for snorkelling and diving.
It's easy enough to land in the capital Kuala Lumpur and reach other main destinations in Malaysia in a matter of hours, making the task of choosing the best place to visit in Malaysia in 3 days much easier. The following are our suggestions, honed by a decade of experience living and trawling these shores… Welcome to your best 3-day itinerary in Malaysia! And don't forget to read our list of 20 best short trips in Malaysia for even more great ideas.
12 Best Places to Visit in Malaysia in 3 Days
To maximize your time and make the best of what you can see in Malaysia in 3 days, it's much better if you stick to one city and use your short time to visit it, including trips to some of its nearby attractions. If you are not familiar with the country, this useful post on the best landmarks in Malaysia will help you decide.
This said, the following suggestions take into consideration that you are rushed for time, and comprise only the most accessible locations.
At last, rather than giving you a full itinerary of what places you can see in Malaysia in 3 days, we have divided our suggestions into useful bullet points. Pick and choose what tickles your fancy, and arrange your time accordingly. Last but not least… enjoy every minute of this Malaysia 3 days itinerary.
1. Kuala Lumpur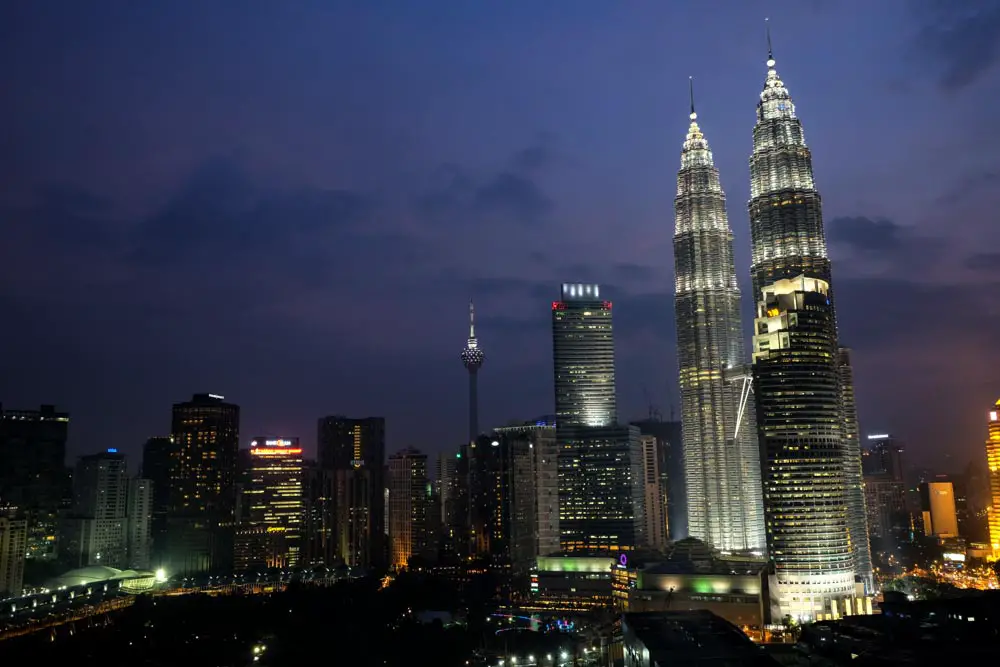 Malaysia's technological capital will be most probably your landing point and first introduction to the country. To be extremely fair, we don't like Kuala Lumpur that much. It's smoggy, congested, has no proper sidewalks and its people show off 24/7.
But Kuala Lumpur certainly represents the conundrum that's modern Malaysia and has plenty of things to do and places to visit in Malaysia in 3 days. And if you are a city person, you may find Kuala Lumpur's mix of futuristic and scraps of colonial leftovers quite infectious, with a wealth of locations for great KL photo opportunities and some of the cheapest 5 star hotels in the world. Don't think it's just a city, too: there are many hiking trails in or around Kuala Lumpur.
Here are some of the best places you can visit and things you can do in Kuala Lumpur in 3 days.
---
Kuala Lumpur 3-Day Itinerary/Things to do in Kuala Lumpur in 3 Days
Go to the city center at KLCC and admire the Petronas Towers, the world's tallest twin towers. If you can, book tickets for the Skybridge Petronas Twin Towers. You should see them both during the day, and also at night when they are lit up. Skip the line and get a one-way transfer by buying your tickets at 10% off here.
Catch a KTM train to the Batu Caves, one of Kuala Lumpur's most important Hindu shrines perched at the top of a rainbow-coloured staircase, and right behind a giant golden statue of Lord Murugan. This recommended tour combines a visit to the caves with the Forest Research Institute of Malaysia, a rainforest park, and it's a perfect way to fill up one of your 3 days in Kuala Lumpur.
Visit Little India at Brickfields for some mouthwatering South Indian food and some bargains.
Go to Petaling Street, the local Chinatown, for some tourist tat and be a regular tourist. Things spruce up at night, when business shutters and the area offers an engaging nightlife, with plenty of cool bars.
Visit Kampung Baru, an old Malay enclave that still has wooden and stilt houses right in the midst of the city.
Spend a night at the Bangsar Village, a beautiful enclave of one-storey townhouses set next to one of Kuala Lumpur's most dense bar and restaurant districts.
Check the tourist bucket list with a sunset cocktail at one of the many sky bars, including the famous Heli Lounge Bar.
Meet a bunch of tropical friends at KL Bird Park, where you'll meet the Malaysian hornbill. Get your ticket on Klook and get 7RM off.
Spend a day at Pulau Ketam, a traditional island with no cars that are like the opposite of Kuala Lumpur. This guided tour starts and returns from KL and is a perfect option for those who don't want to waste time on public transport.
If you are in town on Sunday, go to the Amcorp Mall market and browse through piles of incredible second-hand stuff at one of Malaysia's best markets.
Spend a few hours at KL Forest Eco Park (the former Bukit Nanas reserve) with its canopy walkway right next to the Menara KL
Visit the Zhongshan Building and shop at its collection of hip and cool boutiques and bars — which include Tandang, a rock and roll vinyl record shop, and Tintabudi, a vintage book store.
Take a day trip to the Genting Highlands for cooler temperatures and casino-galore
---
Best places to stay in Kuala Lumpur for 3 Days
ZigZag Travellers Home is a social backpacker hostel straight in the center of Chinatown where most of the action is.
For something mid-range and stylish, Flexus Signature ticks all the boxes. It's a furnished apartment that gives great homey comfort.
Ritz-Carlton Kuala Lumpur is a 5 Star resort by a popular and trusted brand set smack-center in the entertainment district of Bukit Bintang.
Check more prices and hotel options in Kuala Lumpur.
---
2. Penang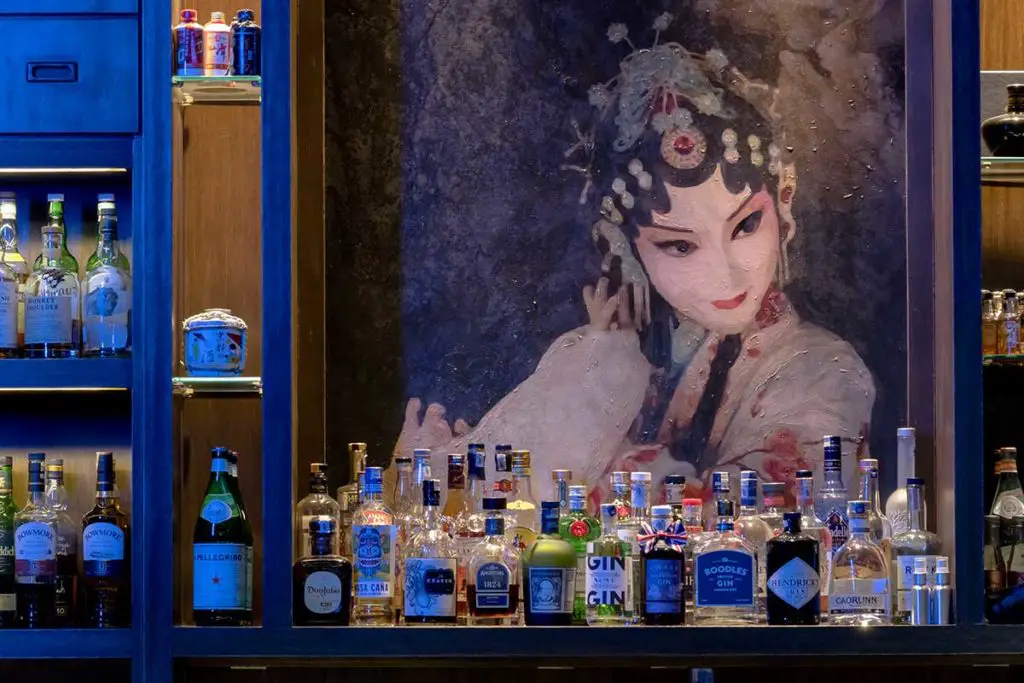 We have been living in Penang for 12 years and Kit is born there — this should be enough to convince you to trust us on anything Penang-related. I run a blog entirely dedicated to Penang, too.
It's a fantastic island rich in culture, colonial heritage and arts. While most tourists come for the street art and trendy Penang cafes, we think there's so much more to see and do in Penang.
We have a very detailed post on what to do in Penang in 3 days and also what to do in Penang in 48 hours. You can refer to those two Penang itineraries for a perfect Penang in 3 days holiday. You can follow that step by step, otherwise, consider these suggestions.
---
Things to do in Penang in 3 Days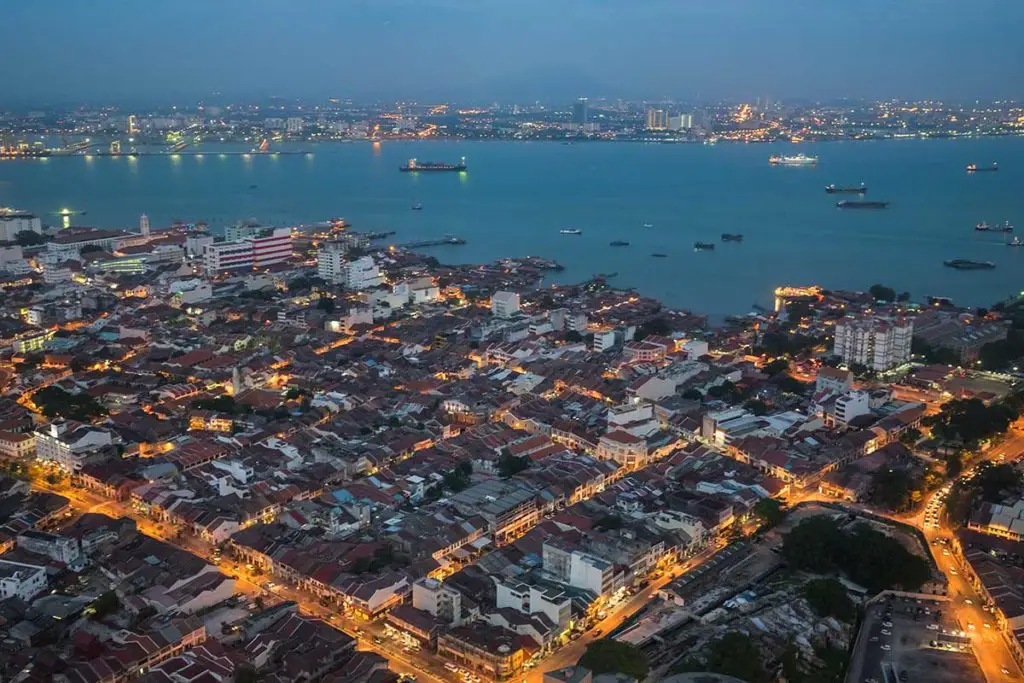 ---
Best Places to Stay in Penang for 3 Days
Penang has a wide choice of accommodations to suit every palate and budget. You can check out this list of George Town's best boutique hotels or check out one of these other recommendations.
Ryokan Muntri Boutique Hostel is a social backpacker hostel within walking distance of Chulia Street. Very recommended and clean. Check Prices and Book.
For something mid-range and stylish, Ren-I-Tang ticks all the boxes. Smack in the centre of Little India, it's perfect for exploring George Town and chilling in style. Check Prices and Book.
Shangri-La's Rasa Sayang Resort is a 5 Star beach resort in popular Batu Ferringhi. Perfect for a 3 day Penang holiday with family. Check Prices and Book.
---
3. Taman Negara
Malaysia's biggest national park occupies the centre of the peninsula and can be easily reached from Kuala Lumpur's Chinatown. Taman Negara offers hiking trails in pristine nature, impressive canopy walkways, and longer multi-day trekking tours that snake into one of the world's oldest jungles, and require guides.
To be fair, the amount of hiking you can do unsupervised in Taman Negara these days is quite limited, but the place retains plenty of charm and is a perfect getaway with plenty of places to visit in Malaysia in 3 days.
---
Things to do in Taman Negara in 3 Days
First of all, get yourself there. The village of Kuala Tahan is the getaway from which you may take the tourist boat from the jetty at Kuala Tembeling. The boat ride is an adventure in itself if river levels are high enough for it to run.
Spend a couple of days in Kuala Tahan, exploring the park and chilling in a hammock.
Before or after visiting Taman Negara, take a half-day tour of the Kota Gelangi caves near Jerantut. They are very impressive, maybe even better than Taman Negara itself.
---
Best Places to Stay in Taman Negara for 3 Days
You have a choice of a resort in the park, or several guesthouses and mid-range accommodation in Kuala Tahan village.
Mutiara Taman Negara Resort is a flagship resort just beyond the national park's entrance. It's the most luxurious hotel in the area, albeit not a very new one.
Tebing Guesthouse is a beautiful and clean resthouse set along the Tembeling River and manned by a friendly family.
Naura Roomstay is a perfect budget option that sets the standards higher than most. Highly recommended.
Find More Great Hotel Deals in Taman Negara here.
---
4.Melaka
Together with George Town on Penang, Melaka earned a UNESCO World Heritage inscription in 2008. Taking a stroll along its old-world alleys strewn with Chinese temples and ancient shophouses it's easy to see why.
I used to spend quite a lot of time in Melaka, and that's exactly where me and my wife Kit Yeng started our relationship if you care to know about it.
On top of that, Melaka is only two hours south of Kuala Lumpur, and it's an excellent spot full of places to visit in Malaysia in 3 days. A short holiday in Melaka is great — just try to avoid weekends, when thousands of Singaporean day-trippers transform it into one of the worst places to visit in Southeast Asia.
---
Things to do in Melaka in 3 Days
Take a stroll (or 25) along Jonker Street, stopping at a different cafe and hole-in-the-wall restaurant each time.
Visit the Stadthuys, with its Dutch colonial buildings, including Christ Church, all painted in pink
Hike up Bukit China, with one of Malaysia's biggest Chinese cemeteries, and enjoy the views over the bay
Visit St. Paul's Church, founded by the Portuguese in 1521, and 16th century A Famosa fort, and soak more beautiful views from the top of this hill.
Get on one of Melaka's iconic super colourful rickshaws, and take a spin around the old city.
Take a river cruise on Melaka's River
Visit Taman Mini Malaysia in Ayer Keroh and see reproductions of homes from all of Malaysia's 13 states.
Visit the old world vessel and the Flora de la Mar Maritime Museum it houses
Take your kids to Kidzooona, an indoor theme park that will keep them well-occupied for a full day
Take a day trip to Pulau Besar, a semi-abandoned island with some pretty wild nature, only 15km from Melaka off the Anjung Batu pier.
---
Best Places to Stay in Melaka for 3 Days
NOMAPS Flashpacker Hostel honours its name: swanky, comfortable and clean pods and rooms that will fit most budget and mid-range budgets.
The Jiong House is another nice hostel with a very hip decor that mixes Malaysian heritage with backpacking essentials.
For 5-star comfort, Double Tree by Hilton is a trusted name with all the bells and whistles of the category.
Check more prices and accommodation in Melaka.
---
5.Kuching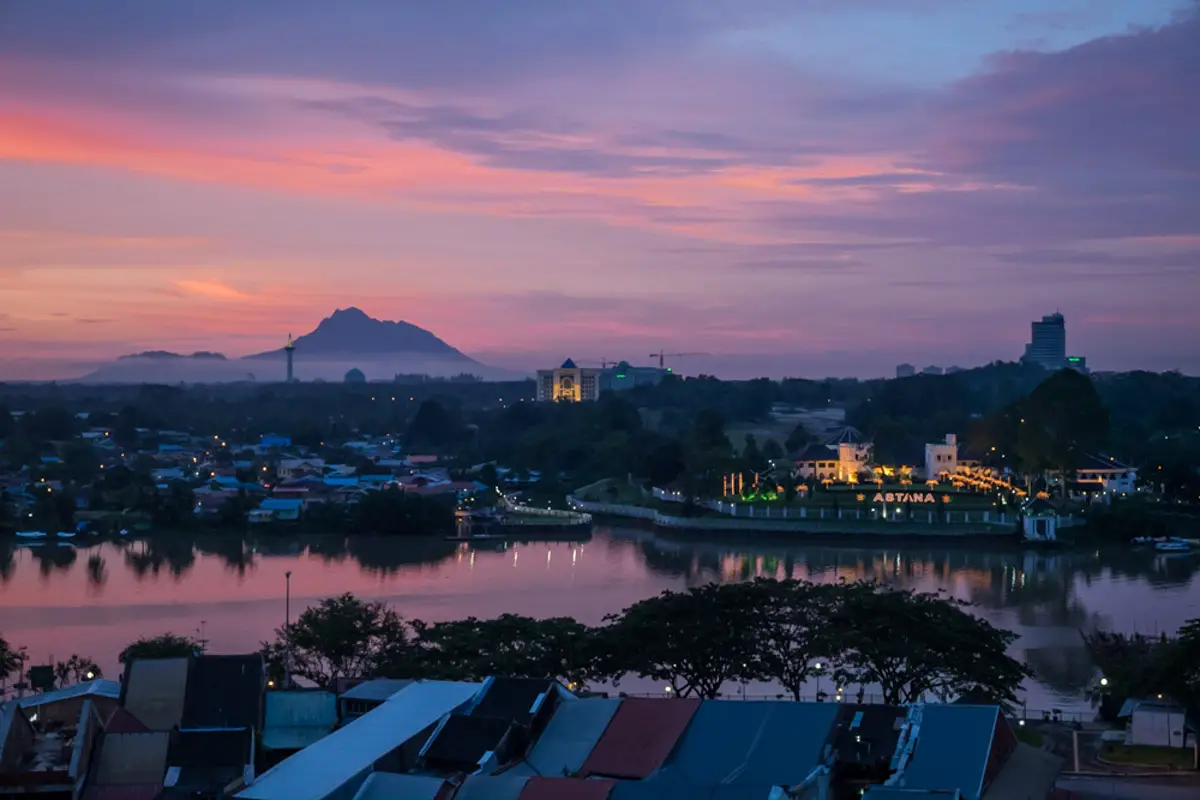 We love Kuching. Sarawak's capital is no longer the sleepy and romantic affair we visited for the first time 12 years ago, but it remains one of Malaysia's best cities, and a perfect introduction to Malaysian Borneo — if you want to explore further, see our epic guide to backpacking Borneo.
Set in the middle of some of West Sarawak's most impressive sights, with incredible national parks and some of Borneo best beaches at its doorstep, Kuching is only 3 hours flight from Kuala Lumpur and has plenty of incredible places to visit in Malaysia in 3 days.
---
Things to do in Kuching in 3 Days
Enjoy Kuching nightlife, either dining at one of its best restaurants or simple food courts or getting smashed on flavoured tuak at one of Kuching's cool bars.
Spend half-day visiting the orangutans at Semenggoh sanctuary.
Go for an overnight tour of Bako National Park, and peek at proboscis monkeys dominating their harems.
If it's the right season, go spot the Rafflesia, the world's biggest flower, at Gunung Gading National Park.
See some local music or go to the Rainforest Music Festival in July.
Do the tourist thingy at the Sarawak Cultural Village — which is still great to take some awesome photos.
Visit the Annah Rais Longhouse and learn about Sarawak ethnic diversity and former headhunters.
Visit the Brooke Gallery at Fort Margarita and learn about the White Rajahs of Sarawak.
Eat some Laksa Sarawak, a tangy, curry-scented version of this famous Malaysian dish.
---
Best Places to Stay in Kuching for 3 Days
The Waterfront Hotel is set atop the Plaza Merdeka Shopping Center and is one of the most trusted upper-range properties in town. In walking distance to everything, and next to the Old Court House, too.
Kuching Waterfront Lodge is another trusted option near the bazaar and the Sarawak river.
Cheap and in a great location, Hero Hostel is perfect for those on a budget. It's well-manned and clean, too.
---
5. Kota Kinabalu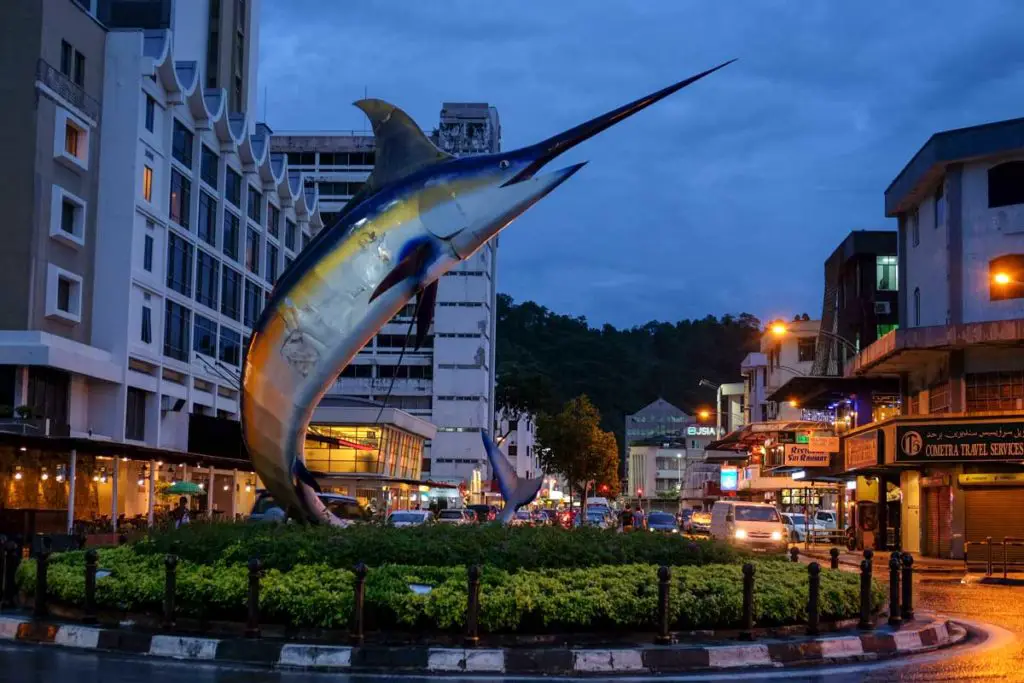 Sabah's capital is another good option to visit Malaysia in 3 days. Located about 5 hour flight from Kuala Lumpur, Kota Kinabalu is set in front of a marine park and has plenty of things to do in 3 days.
From bars and street markets to beaches and diving, this is possibly the closest Asian city to a marine park and a place that has become better and better in the past few years.  If you have more time than 3 days or fancy something different, check out our great suggestions of the best Sabah attractions or a list of alternative things to do in Sabah. If you feel adventurous, you could book yourself on a tour of the incredible Danum Valley Conservation Area.
---
Things to do in Kota Kinabalu in 3 Days
---
Best Places to Stay in Kota Kinabalu for 3 Days
The Bunk is a very interesting hostel with a loft filled with industrial-chic dormitories on top of a social hole-in-the-wall bar.
You won't go wrong at the Hilton KK, one of the top properties in town.
Monaco Boutique Hotel Kampung Air is central and well located and boasts very comfortable and spacious rooms.
Check more Hotels and prices in Kota Kinabalu.
---
6. Langkawi
Langkawi is a beautiful archipelago of 99-odd tropical islands floating not far away from Penang — see how to get from Penang to Langkawi. It's also less than 2 hours from Kuala Lumpur by flight and has many beautiful places to see in 3 days.
There's absolutely A LOT to do in Langkawi, and a three-day Langkawi itinerary will be barely enough to get you started. The jungle is lush and filled with wildlife. And there are many beautiful beaches in Langkawi. Party lovers will probably want to stay nearby the popular Pantai Cenang, with its overdeveloped tourist village. But the best natural spots in Langkawi are on the other beaches, where many resorts abound. This said, it's totally possible to visit Langkawi on the cheap.
---
Things to do in Langkawi in 3 Days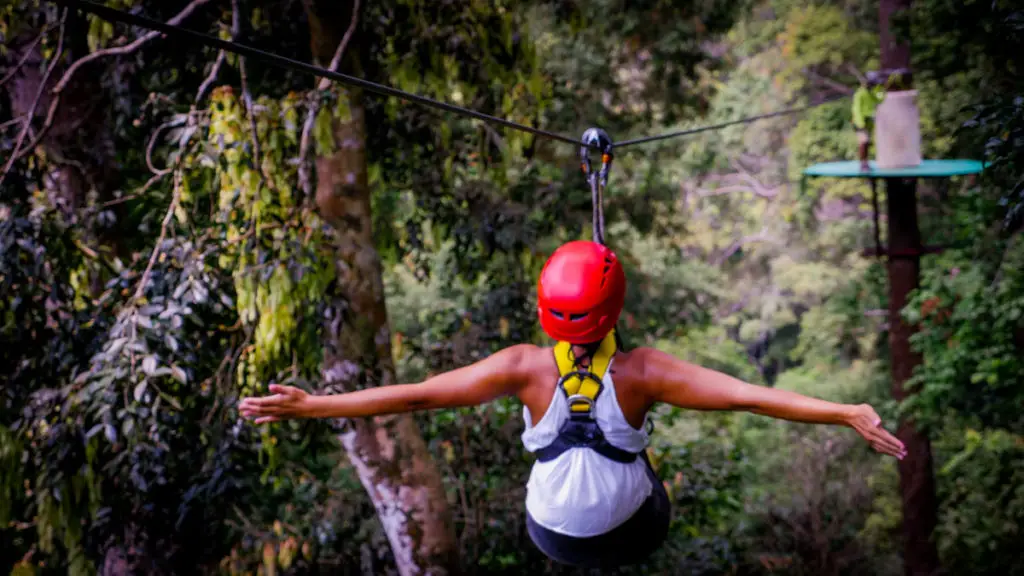 ---
Best Places to Stay in Langkawi for 3 Days
Langkawi Dormitorio is a perfect flashpacker option on Pantai Cenang with large rooms that will appeal to family and large groups.
Bonton Resort is a classy, Australian-owned hotel set in an attractive garden. One of the best for all the good reasons.
The Andaman is a beautiful resort on a secluded beach, Teluk Datai, which also pioneered a coral restoration project, so your money ends up where it's much needed.
Ritz-Carlton is another signature resort you should consider for a special occasion on this tropical island. Check out more of Langkawi's best hotels.


7. Ipoh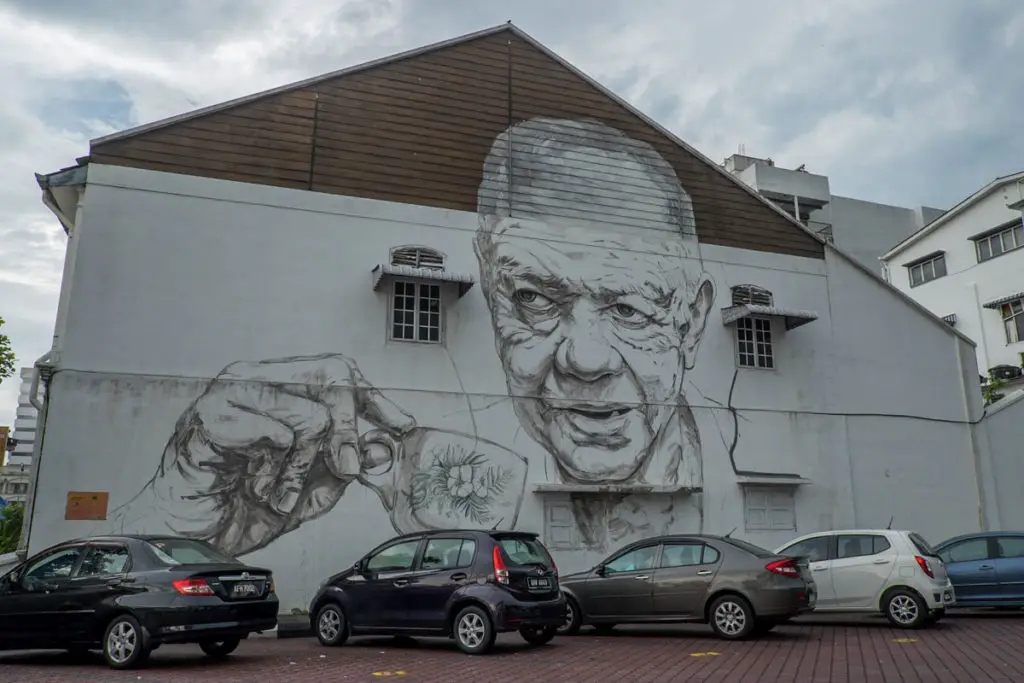 Ipoh oh Ipoh! We love Perak's capital so much. It's like Penang without the group tours and better food, and it's still off the beaten track. Did I say that it's also only 2 hours north of Kuala Lumpur, and connected by fast ETS Train or plenty of buses? There are so many great things to do in Ipoh.
The main pastime in Ipoh is chilling in the charming Old Town, and… eat. The home of Malaysian White Coffee, it was also Colonial Malaya's prominent tin mining center, and still packs a lot of quiet, secluded charm. And don't forget the limestone karsts that dot the countryside all around this town… Lovely place you should really consider checking out to have a perfect Malaysia 3-day itinerary.
---
Things to do in Ipoh in 3 Days
Eat, hop and bop in Ipoh's Old Town. Don't forget to try the local Bean Sprout Chicken!
Take a day trip to Gua Tempurung, one of Perak's biggest caves, and a real adventure.
Fancy a day of action? Get on a white water rafting tour in Kampar, a charming little village not far away from Ipoh city.
Go scour for fresh pomelos at Tambun, and try to visit the forgotten petroglyphs while you are at it.
Visit the enigmatic and "haunted" Kellie's Castle, built by a British businessman who died here.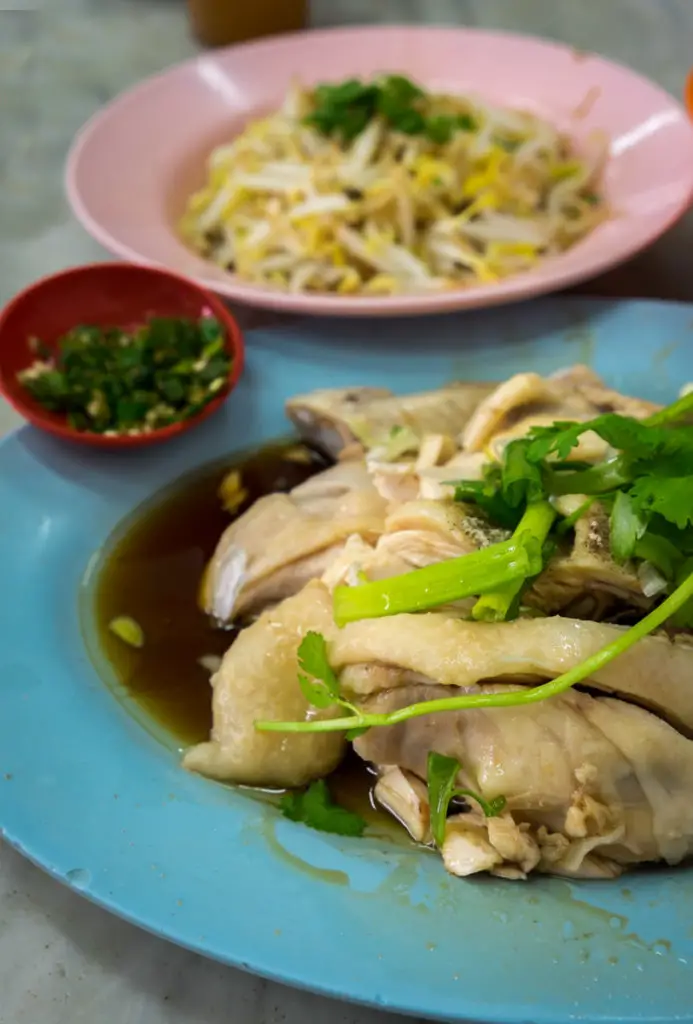 Bring your kids to the Lost World of Tambun, a dinosaur theme park set below Ipoh's incredible limestone karsts. If you book via our partner at Klook, you can save 20RM off each ticket! Buy it here.
Visit Ipoh's Buddhist cave temples like Perak Tong and Kek Lok Tong.
Visit Han Chit Pet Soo, the miners' museum, and maybe get on a heritage tour of Ipoh town.
Get a drink at the Sinhalese Bar, one of Malaysia's oldest bars, ever!
IPOH TIME SAVING TIP
Ipoh's sites are scattered and far between, and especially if you want to squeeze in a visit to Kellie's Castle, you need your own transport.
Consider this guided 1-day tour
of Ipoh's heritage trail, Kellie's Castle, and the fantastic cave temples. Remember that you only have 3 days in Malaysia… make them count.
---
Best Places to Stay in Ipoh for 3 Days
M Boutique Hotel has very good rooms in a quiet part of the New Town that's midway to most of the city sights.
Beds In Garden Hostel is a perfect budget spot with a very creative interior design and a large guest lounge.
Ipoh Bali Hotel has a strange concept (Balinese style in Malaysia?) but is one of the better rated properties in town and worth checking out.
Check more Ipoh Hotels and prices.
---
8. Pulau Pangkor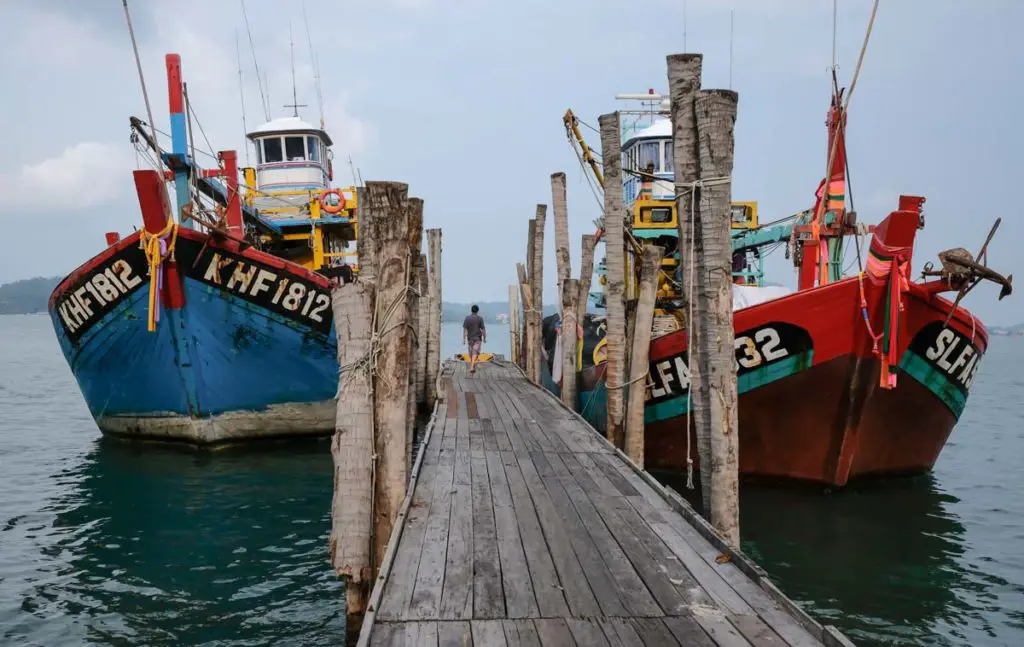 Pulau Pangkor may be one of Malaysia's least-known islands, but we love it exactly for that reason. Not far away from Ipoh, it's made up of two islets, one bigger and one smaller (Pangkor Laut), Pangkor island is amazing because not only it has nice beaches — it also has a huge population of oriental pied hornbills that flutter everywhere! To be honest, I've never seen so many anywhere else in Malaysia.
Did I mention the culture and heritage? Pulau Pangkor has thriving Chinese, Indian and Malay communities who live in harmony with each other, and yet live on different parts of the island. This means that visiting Pulau Pangkor for three days will offer you an insight into three different ways of life.
---
Things to do in Pangkor in 3 Days
Visit the ruins of the 17th century Dutch Fort and the enigmatic tiger rock.
Enjoy the beach, of course. Coral Bay is one of the best, and close to accommodation and restaurants.
Go visit Foo Ling Kong, a colourful Chinese temple sporting a mini replica of the Great Wall of China.
Go visit the Kali Amman temple, one of the only sea-facing Hindu shrines in Malaysia, and the location of a beautiful yearly festival.
Learn how fishing boats are built and maintained by visiting the jetties off the coast.
Go feed the hornbills at Sunset View Chalet. They come at 6 pm every day.
Organize a boat trip to Pulau Sembilan, a mini-archipelago of nine beautiful tropical islands to the south of Pangkor. This park is often closed, so make sure to ask before you arrive on Pangkor.
Take an ATV adventure ride through the jungle.
---
Best Places to Stay in Pangkor for 3 Days
Tiger Rock is absolutely the best place to stay on Pangkor island. The former home of an artist and her family is tucked into the jungle and has a beautiful private swimming pool.
Nipah Guesthouse has a nice swimming pool and comfortable A-frame huts set around immaculate gardens. Great value for the price.
Pangkor Laut Resort is set on its own island and offers 5-star comfort and seclusion.
Check out more Hotels and Prices on Pangkor Island.
---
9. Perenthian Islands
Backpacker mecca Perenthian islands have changed a lot since we first visited a decade ago, but they are still a perfect island getaway to spend 3 days in Malaysia.
You can get to the islands, which are not far from the city of Kota Bharu, by flying there from Kuala Lumpur or taking a night bus that will drop you at the Kuala Besut jetty in the morning. Return boat transfers costs RM70. Book your ticket in advance here.
The islands are great for sun and beaches, snorkeling and diving. They are probably also the cheapest place in the world to take a PADI diving certification.
NOTE – The Perhentian Islands are closed during the monsoon season between NOVEMBER and FEBRUARY, and the best time to visit is May through August.
---
Things to do in Perenthian Islands in 3 Days
Whether you do a course or just fun dives, diving the reefs of the Perhentians is a must.
Hop to Perhentian Besar to explore more beaches and a more relaxed atmosphere.
Walk around the main island using a paved path.
Hop on a half-day snorkeling boat tour and go chase giant turtles.
Enjoy the nightlife on Perhentian Kecil, with its many backpacker-oriented bars and resorts there will definitely be something for your tastes.
---
Best Places to Stay in Perenthian Islands for 3 Days
Ombak Resort on Coral Bay has direct access to the beach and spacious rooms for the mid-range travelers.
Mimpi Perhentian is a full-fledged 4-star resort on Long Beach, a perfect stay for families and those who need their comforts even on a tropical island.
For backpackers and those who love to be in nature, Orang Utan Camping is a happening tented camp near the more low-key Mira and Petani beaches.
Check more prices and accommodation in Perhentian Islands.
---
 10.Kota Bharu

Too many people catch a flight here to go to the Perhentian Islands, but the capital of Kelantan, one of Malaysia's most conservative states, is far from being an unorthodox place to visit in Malaysia in 3 days. In all honesty, after having returned several times, we believe that Kota Bharu is incredible.
A cradle of Malay culture, it is both close to some very unspoilt beaches, and southern Thailand and its Malay-Siamese communities. The intoxicating mix of food, cultures and landscapes Kota Bharu has to offer is unique in the whole of Malaysia. Where else you can gorge on Thai-style seafood for lunch, Malay curries for dinner, and Chinese noodles for breakfast? Don't believe the stereotypes: Kota Bharu will surprise you.
---
Things to do in Kota Bharu in 3 Days
Visit the Covered Market, one of Malaysia's most historical, to see how Malay women peddle their stuff… vegetables and food, of course.
Get to Pantai Cahaya Bulan to try beach bumming, Muslim style.
Rent a car and spend a day in and around Tumpat visiting its incredible Thai-Chinese Buddhist temples, including Wat Machimmaram, in Pengkalan Kubor, and Wat Mai Suwan Kiri, shaped like a Dragon Boat, in Kampung Dalam.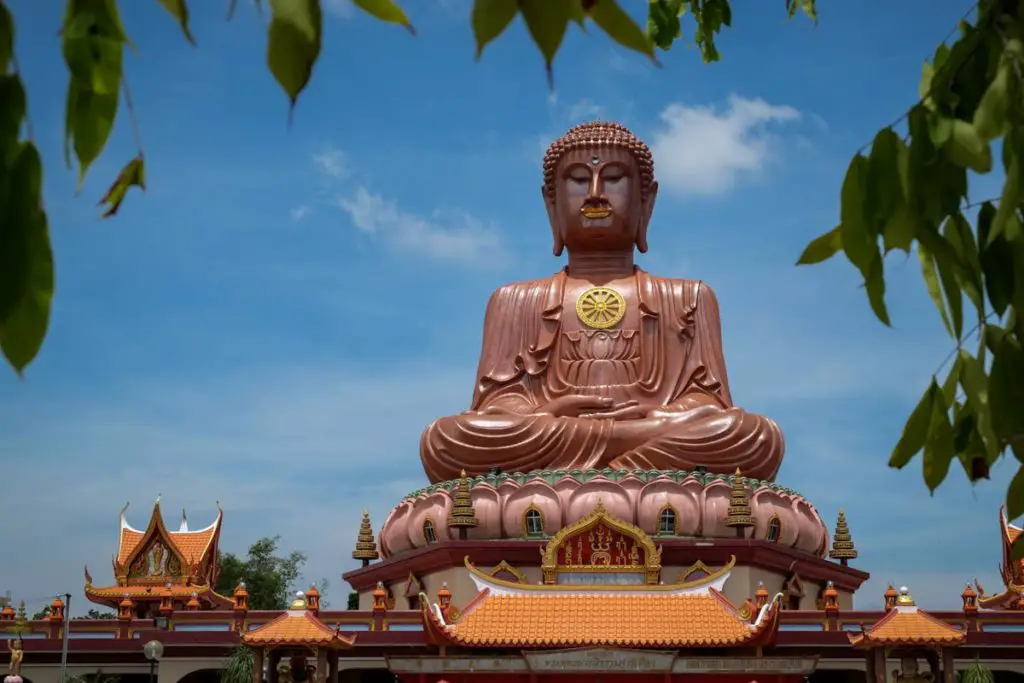 Try Nasi Kerabu, traditional East Coast Malaysia's blue coloured rice, at Restoran Capital
Hit Irama beach for the great seaside with no tourists.
Tour the Istana Jahar, one of the city's oldest buildings from 1887
Watch a cultural show at Gelanggan Seni, Kota Bharu's cultural center. Drumming, puppet shows, traditional Malay silat (martial art) exhibitions, or kite making.
Break the Malay stereotype by enjoying the Indian curries at Sri Devi, Kota Bharu's quintessential South Indian restaurant.
Go shopping at Kampung Kraftangan, a traditional handicraft market set next to a museum that explains more about the local woodcarving and batik making.
Take a batik painting class
Eat again and again at Kota Bharu's Night Market, where expert Malay chefs grill fish to perfection, and you'll try the delicious ayam percik (chicken in local spicy sauce)
---
Best Places to Stay in Kota Bharu for 3 Days
---
11.Kuala Terengganu
The capital of Terengganu state is another offbeat place to visit in Malaysia, but has enough beautiful things to do in 3 days we feel like it's very worth recommending.
Kuala Terengganu sits in a stellar location, perched between the ocean and the mouth of the Terengganu river. It's a leafy and balmy city studded with mosques, temples and a lot of mouthwatering food — of course. It's connected to Kuala Lumpur by flight, and it makes for a perfect 3 days getaway in Malaysia.
---
Things to do in Kuala Terengganu in 3 Days
Visit the Tengku Tengah Zaharah Mosque, of the Floating Mosque, a white-washed mosque perched above the water.
take a trip to the quirky Taman Tamadun Islam, and Islamic theme park with mini-replicas of the world's most beautiful mosques
Don't forget the Crystal Mosque, another beautiful shrine made of steel and glass, perched on the Terenegganu river mouth.
Visit Pulau Duyong and its population of boat makers. It's a very good place to stay, too, right in the middle of the mouth of the river.
Find color (and great food and beer) at Chinatown, Kuala Terengganu's answer to Penang's street art.
Try the traditional keropok lekor — a yummy sausage made of sago flour and fish paste.
Take a day (or two) trip out to Pulau Kapas, a beautiful aquamarine-ringed atoll opposite Marang.
Visit beautiful Lang Tengah island
Hop on a boat and explore Tasik Kenyr, mainland Southeast Asia's biggest man-made lake, filled with floating islands.
---
Best Places to Stay in Kuala Terengganu for 3 Days
---
12. Pulau Tioman
This huge island off the southeastern coast of Malaysia has it all — from beaches lined with chalets and resorts to a jungle-clad interior you can hike across in a few hours. There are also many dive sites that include shipwrecks, and being a larger island, it feels like a whole world to explore.
Tioman's problem — and that's why we reserved it for last — is that it's no more connected to Kuala Lumpur by flight, and it takes more than two hours to get there from either the ports of Mersing or Tanjung Gemuk. And both of these places are quite a drive from Kuala Lumpur, so Tioman may not be the best place to visit in Malaysia in 3 days. Regardless, it's a beautiful destination that warrants the effort of getting there.
---
Things to do in Tioman Island in 3 Days
Scuba diving in Tioman is popular, as there are many dive sites and operators.
Spend some time relaxing and partying at Juara Beach
Base yourself at Tekek Beach, with its barrage of resorts and guesthouses big and small
Hike across Tioman island between Tekek Bay and Juara, visiting the Asah waterfall en route
Take a ferry to Salang beach and spend your time beach hopping and relaxing on Tioman's northernmost tip
---
Best Places to Stay in Tioman island for 3 Days
---
Final Words on the Best Places to Visit in Malaysia in 3 Days
Malaysia has an incredible array of sites, and 3 days is a short time to visit. However, if you concentrate on one place and visit its immediate surroundings, using the suggestions above for a 3 days Malaysia itinerary you will have a fantastic time and see so much you won't believe… and you'll definitely come back for more.
Read More for Malaysia travel inspiration:
---
Blogging transparency: this post contains affiliate links. These are products and services that we personally use and recommend. If you click on one and buy any service, I will get a small commission at no extra cost to you. Consider it a small way to say thanks, and keep Monkeyrockworld going.
---